Quantum Dots (QD) are one of the topics for display technology that rival the excitement over OLED technology by offering an alternative path to providing a better image. In general, I am not saying that all QD displays are better than any other display technology, but they promise to create a path to a wider colour gamut compared to standard LED-backlit LCDs. OLEDs on the other hand do have some material constraints when it comes to colour coordinates of the primaries.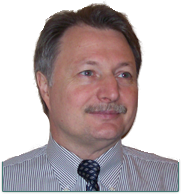 The recent trends in higher quality imagery are higher resolution, higher contrast ratios, extended colour gamut and faster refresh rates. LCD and OLED technology are pretty much able to address all these areas with existing technologies to varying degrees.
One of the differences is in the wide colour gamut area; LCD can deploy QD-based solutions while OLED has to rely on emitter materials. In other words QD-based backlights need different quantum dots while OLED needs material development. My money would be on QD in this competition for sure. There is one caveat, however, that we have to keep in mind. QD solutions rely on a blue LED emitter that provides all light in high efficiency at the perfect colour location for the blue primary. Red and green are derived from that blue base at any wavelength or even mixture of wavelengths you desire. So in reality, QD also has to rely on a certain amount of material development in the form of the availability of a high efficiency blue LED emitter.
To be clear, a wider colour gamut does not necessarily translate into a better image for the consumer. Source content needs to contain and communicate the artistically desired colour information to the display, where it has to be translated into accurate colours. That might start a debate on how the content is mastered and how the display handles colours that are inside or outside of the display's colour gamut. Today, most wide colour gamut content is mastered based on the P3 colour gamut. We have to see how this develops as displays arrive that are able to display an even wider colour gamut.
In other areas, like enhanced contrast and HDR imagery, I believe that OLED displays do have an inherent advantage in that LCD-based technology requires dimmable backlights to create contrast ratios capable of showing high dynamic range (HDR) imagery. As HDR is still in the state of definition and what it means for the display industry is not clear, it has to be seen if LCD with QD can actually produce HDR displays*.
From a pure technology standpoint, I would argue that QD has an advantage in producing better colour imagery and OLED has an advantage in producing high dynamic range imagery. Both are important in the discussing the 'better pixel' space going forward. Depending on your personal image preference and what challenges you believe are easier to overcome you may or may not agree with my simple assessment. But this is not the argument I am trying to make here.
I was looking at the number of patents in the US that were either applied for or granted and contained the terms 'quantum dot' or 'quantum dots' in their abstract. The attached chart shows the number of patents over the years. I should be clear that these patents are not always display patents, as quantum dots may also be used in other applications. Nevertheless, this chart shows the level of interest quantum dots have been generating in the R&D community.
There is also one other observation I want to add. It seems that the number of patent applications and granted patents on this topic seems to have declined over the last few years. Of course, patent applications are not published directly after the filing date, so the number for 2015 is most likely too low to be considered in this trend analysis. However, this trend exists already for 2013 and 2014 and will most likely continue in 2015. It seems we have already invented most of what is needed for making a QD display, so it is now a question of commercialisation rather than technology development. I hope you have your eggs in the right basket. Norbert Hildebrand
* Editor's Note – Dolby was showing a prototype Dolby Vision display privately during IFA in 2014, and, of course, Samsung's SUHD sets support HDR as well as having QDs (and there are others), so I don't think there is any doubt about this. – Bob