UBI's latest research analysis suggests that the global economic downturn in 2022 will lead to a decline in TV demand and a reduction in global TV shipments to around 200 million units. LG Display and Samsung Display are expected to face decreases in their flagship product shipments, with LG Display recording a decrease of 880,000 units from 7.84 million to 6.96 million WOLEDs (including those for monitors) in early 2022, despite setting a goal to ship more than 10 million units. Samsung Display's QD-OLED shipments for TVs are also estimated to have reached 950,000 units.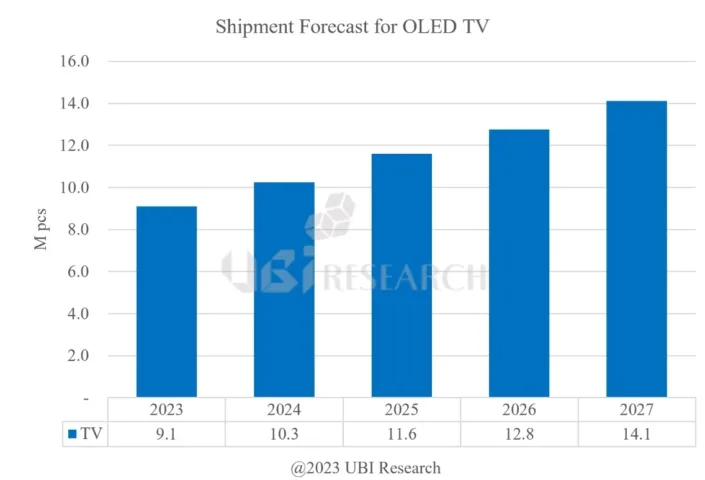 However, UBI predicts that as the global economy gradually recovers in 2023, LG Display's TV WOLED shipments will increase to 7.6 million units and Samsung Display's QD-OLED shipments will rise to 1.5 million units.
Furthermore, UBI forecasts that LG Display's 'OLED.EX' panel with a micro lens array (MLA) application will enter partial mass production from 2023. Additionally, Samsung Display's QD-OLED monthly capacity is expected to increase from 36K to 41K per month by the second half of 2023 and to 45K per month by the first half of 2024. These developments could contribute to the continued growth of the global TV market in the coming years.
UBI's 2023 OLED Korea Conference is being held between April 12-14 in the Central Park Hotel Songdo, Incheon, Korea, with a host of industry personalities slated to present and network.