MediView XR, a med-tech company specializing in clinical augmented reality, has obtained 510(k) clearance from the U.S. Food and Drug Administration (FDA) for its XR90 augmented reality-based surgical visualization and navigation platform. The XR90 platform is designed to be used in conjunction with minimally invasive ultrasound and CT guided needle-based procedures for soft tissue and bone.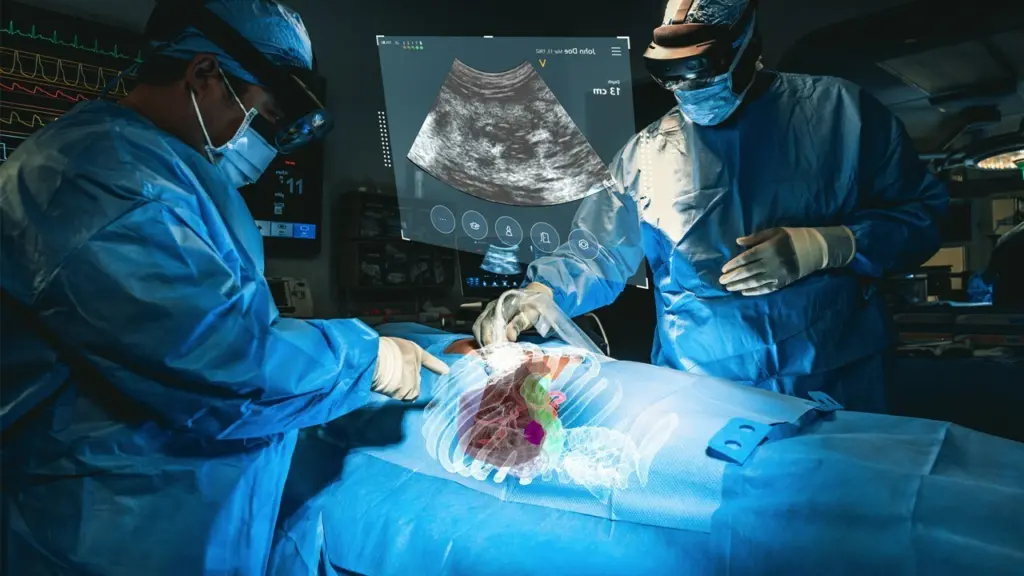 Adam Cargill, Director of Quality, Regulatory and Clinical Affairs at MediView, stated, "This is not only the first 510(k) clearance for MediView, but it is the first 510(k) clearance for an augmented reality device utilizing live imaging combined with 3D XR visualization for pre- and intra-operative indications for use, which sets the stage for further advancements in augmented reality in the healthcare space."
The XR90 platform expands MediView's portfolio of solutions available to healthcare practitioners, aiming to simplify, democratize, and inform care delivery. The platform leverages augmented reality technology to address the limitations of current medical imaging technologies, such as 2D imaging on flat panel monitors, which disrupts hand-eye coordination and can impact outcomes. By using Microsoft's HoloLens 2 AR headset, clinicians can now visualize a patient's ultrasound and other procedural information, enhancing their workflow.
One of the key features of XR90 is its ability to provide physicians with 3D X-Ray vision during procedures. By projecting 3D virtual models of a patient's internal anatomy, including bone, tissue, organs, and vasculature, physicians can have a comprehensive understanding of the patient's anatomy beneath the skin. This technology allows for the performance of minimally invasive procedures, such as biopsies and tumor ablations, with improved accuracy and precision.
XR90's augmented reality capabilities include a Holographic Light Ray that tracks and displays the path of the physician's instrument, a CT-based 3D holographic anatomy display, and live ultrasound projection that is displayed anatomically into the patient's body. These features assist clinicians in pre-operative planning, facilitate workflow during procedures, and provide enhanced ergonomics for heads-up, intra-operative display of medical images during ultrasound-guided needle procedures. XR90 is indicated to be used adjunctively to standard of care imaging.
XR90 serves as a valuable tool for remote collaboration and real-time communication between clinicians. It allows for shared visualization, communication, and guidance during procedures, enabling collaborative patient care even in remote locations. This feature is particularly beneficial for understaffed facilities, rural or underserved populations, and helps limit caregiver and patient exposure to COVID-19 while maintaining high-quality care levels.
Recently, MediView secured a strategic funding round of $15 million. This funding comes from a group that includes Mayo Clinic, Cleveland Clinic, GE HealthCare, JobsOhio Capital Growth Fund, Inside View Investments, LLC, and KKVS Syndicate, with additional commitment for the next funding round.