LG is embarking on a business transformation aimed at establishing itself as a media and entertainment platform company. This was announced at the webOS Partner Summit 2023 in Seoul, where LG laid out its vision and plans for the webOS smart TV platform. This is all part of LG's "Sync to You, Open to All" philosophy which is an awkward phrase that is meant to emphasize personalized customer experiences and create universally accessible products.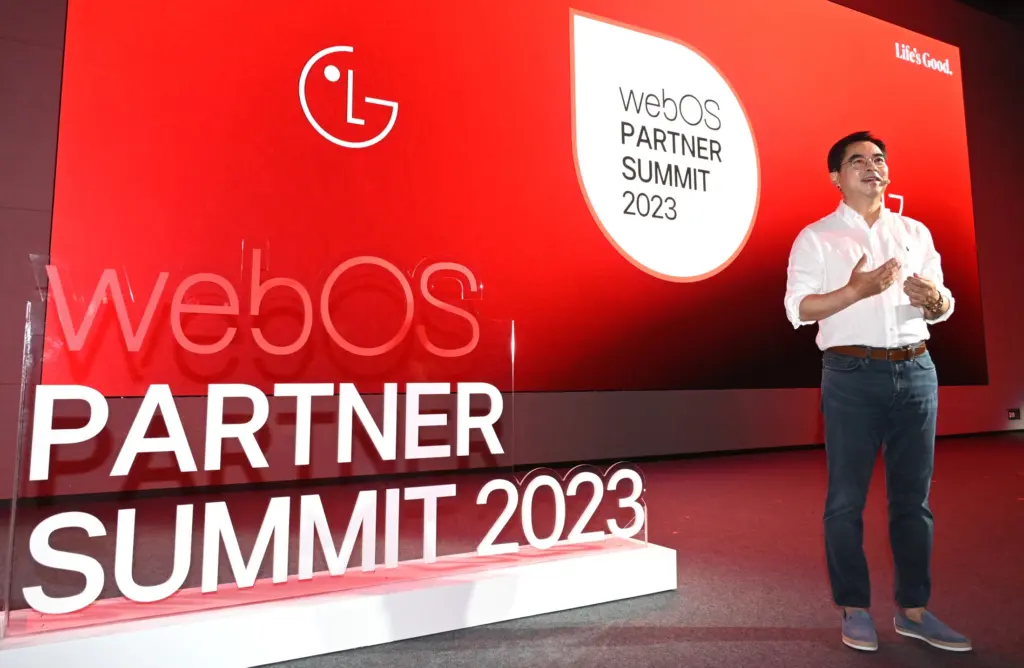 Key highlights of LG's strategy include:
webOS Expansion: Launched in 2014, webOS powers over 200 million LG Smart TVs worldwide. LG plans to broaden the use of webOS by collaborating with more third-party TV companies and diversifying its platform use in other product categories. The company projects over 300 million devices to be powered by webOS by 2026.
Diverse Applications: Beyond TVs, LG has integrated webOS into projectors, digital signage, and in-vehicle entertainment systems.
Growing Partner Ecosystem: The number of third-party brands partnering with webOS Hub has shot up from 20 to over 300 in just two years, according to the company. This growth has also seen the introduction of OLED TVs from partner brands powered by webOS Hub.
Strategic Acquisitions and Investments: In 2021, LG acquired a significant stake in Alphonso, a US-based advertising and content data analysis company. LG also plans to invest KRW 1 trillion ($756 million) in its webOS business over the next five years to bolster content and services tailored to consumers' varied preferences and lifestyles.
Content and Usability Enhancements: LG is focusing on increasing the variety of content available on webOS, enhancing the UI and UX, and solidifying global partnerships with content producers. Collaborations with companies like Prime Video and YouTube have resulted in new features like low latency streaming and a Native Touch UX. They've also released the beta version of Netflix Games on TV.
AI and Voice Integration: LG aims to introduce an AI-powered voice user interface (VUI) feature to facilitate easier navigation and content discovery across partner apps.
LG Channels Growth: LG's free streaming service, LG Channels 3.0, has seen significant growth, with over 50 million subscribers across 27 countries. In 2022, usage of LG Channels increased by 75%, making it one of the top-five accessed apps on webOS.
Talent Development and Acquisition: LG is partnering with academic institutions in South Korea to train the next wave of software talent and is on a global hunt for elite software professionals.