JBD (Jade Bird Display) unveiled its "Hummingbird" polychrome MicroLED projector at Display Week 2023. It has gone into mass production this month. The key feature being touted here is JBD's proprietary MicroLED display panels which just won an SID "2023 Display of the Year" award. The technology features a trademarked 0.13-inch AmµLED MicroLED display that provides an impressive pixel density of 6350 ppi and VGA resolution. Despite its small form factor, the microdisplay achieves ultra-high brightness levels of 0.75 million nits for red, 5 million nits for green, and 1.0 million nits for blue light.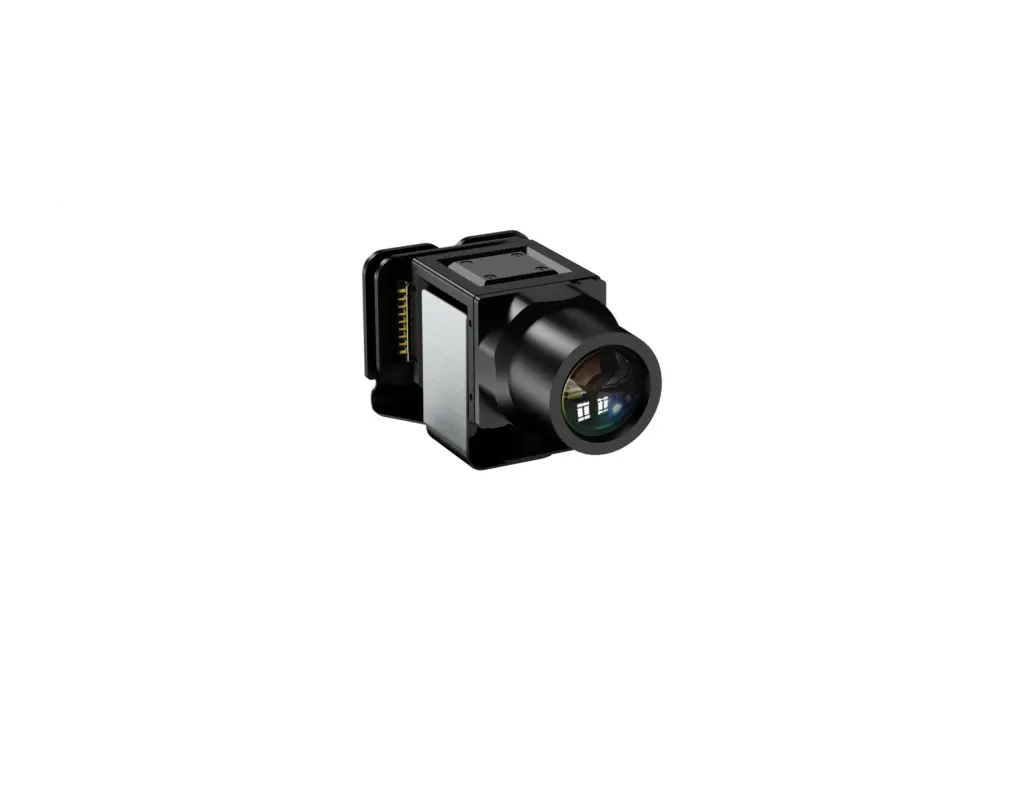 Compact Design and Integration Capabilities
The Hummingbird polychrome MicroLED projector has a compact form with a volume of 0.4cc and a weight of just 1.0 gram. It can easily be integrated into smart glasses and other AR applications, effectively minimizing the overall weight and bulkiness of these devices.
Brightness and Viewing Angle
The Hummingbird offers a luminous flux output ranging from 3 to 5 lumens and a standard viewing angle of 30°. The viewing angle can be adjusted within a range of 25° to 45°. In conjunction with a suitable optical waveguide, the projector can achieve a brightness level of 1800 nits.
Energy Efficiency and Battery Life
One of the promoted advantages of the Hummingbird is the energy efficiency, courtesy of the high luminous efficacy of JBD's MicroLED technology. The projector's power consumption can go as low as 260 mW under typical operating conditions, which is significantly lower than other comparable microdisplay technologies like LCOS or DLP, according to JBD.
Color Depth and Display Quality
The Hummingbird offers an 8-bit color depth, equating to a display with a palette of 16.77 million colors. The implementation of new Gamma and Demura algorithms significantly enhances color precision. The full true color display exhibits high brightness, sharp contrast, and vibrant colors.
JBD's Hummingbird Polychrome MicroLED Projector – Technical Specifications
| | | |
| --- | --- | --- |
| | | Note |
| Product name | Hummingbird | |
| Projector type | Non-polarized color | Xcube with RGB panels |
| FOV | 30° | Diagonal |
| Resolution | 640 x 480 | L x W |
| Focus | Infinity | |
| Brightness uniformity | >70% | |
| Contrast (full on/off) | 100,000:1 | |
| MTF | >0.3 | 62.5 lp/mm |
| Exit pupil | 3.7mm | |
| Position of exit pupil | 0mm | in front of lens |
| Projector white point | 0.313±0.02, 0.329±0.02 | CIE(x,y) |
| Typical luminous flux | 3.0-5.0mm | |
| Power consumption | 0.26w | Normal operation condition |
| Volume | 0.4cc | Displacement volume |
| Dimension | 12 x 6.05 x 7.2 | L x W x H |
| Weight | 1.0g | |