UltraHD TVs are now well-established in the market; it is difficult to find a 55″+ set that is FullHD any more. Similarly, HDR is now in its second year of mainstream use. However, technology is notorious for never standing still – we saw more developments of a third HDR format, the BBC/NHK's Hybrid Log Gamma, at IFA and IBC. So, is this the right time to buy a 'future-proof' TV?
"Definitely," would be my answer – with at least a 55% degree of certainty. We are now at a place where a premium TV produced today will support tomorrow's technologies for the majority of its lifecycle, largely thanks to the development of connectors that support high bitrates. HDMI 2.0a supports HDR10 and Dolby Vision, and can transport signals up to 18Gbps. Even if HLG becomes a mainstream HDR technology, it has a backwards-compatible mode and so content can be shown on legacy TVs.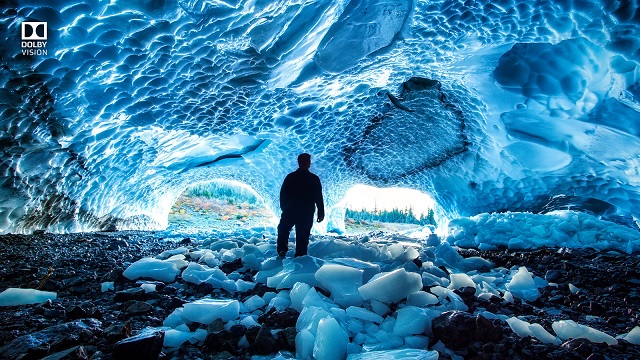 To go further than this – again, it will not be a concern for content yet – we will need a new connector. This will probably be HDMI, which has a huge installed base, but there are other potential options.
We have seen hints of what will be included in the next version of HDMI (HDMI 2.1). Philips has several times let slip that dynamic metadata will be supported. Back in January, HDMI Forum president Robert Blanchard said that the next implementation of HDMI would support 8k resolution; 'enhanced' HDR; and other features like power to small devices such as streaming sticks.
Increasing the bandwidth of the HDMI interface by as much as will be required to carry 8k video will almost certainly require a new physical connector with more pins. Previous HDMI versions have been backwards-compatible, though, and there is no reason for this to change with v2.1.
On the other hand, we have DisplayPort. This is gaining traction in the IT market – many gaming monitors feature the interface – but has only been featured on one TV to date: Panasonic's 65″ WT600. However, that only uses DP 1.2, which has a similar amount of bandwidth (17.28Gbps) to HDMI 2.0. The newer DP 1.3 and 1.4 can reach up to 32.4Gbps, with the ability to support 8k resolution at 30Hz or UltraHD at 120Hz, as well as supporting features like Multi-Stream Transport and Display Stream Compression (visually lossless compression) (DP 1.4).
Panasonic's WT600 being launched at IFA 2013. Image: TechCrunchClearly, newer DisplayPort implementations would be superior from a technical and image point of view. However, this passes over the fact that DP, as an IT interface, lacks features like an audio return channel. It is also not used on existing devices like media players and set-top boxes. Again, HDMI appears to have too much momentum behind it.
However, there is another connector out there that might be classed as 'future-proof'. This interface supports high bandwidths, has industry acceptance and – crucially – is compatible with HDMI-enabled devices, through an adapter. I am talking about MHL.
I know, I know – MHL, or Mobile High-Definition Link, is a mobile interface. The newest Super MHL, though, uses a symmetrical, 32-pin full-sized connector. Like DP 1.4, it supports Display Stream Compression. It is compatible with USB-C and has a very high maximum data rate: 36Gbps. That is enough to play 8k video at 120Hz (with 4:2:0 subsampling)!
Consumer monitors and even some projectors today support MHL, so it isn't too much of a stretch to imagine it becoming more common in TVs. Replacing HDMI is unlikely, but it could certainly be a viable alternative.
– Tom Allen
Analyst Comments
I think I'd wait until there is a version of HDMI that will support an HLG 'flag', as was added for HDMI 2.0a to support HDR10 and the PQ curve. It's not clear when that will happen. (BR)