Teledyne LeCroy, a provider of protocol test solutions, has received the video electronics standards association (VESA) approval for conducting tests on DisplayPort 2.1 link training tunable PHY repeater (LTTPR) and display stream compression (DSC) compliance using the quantumdata M42de video analyzer and generator. These tests, which underwent thorough evaluation during industry workshops, have now become mandatory for certifying compliance of DisplayPort 2.1 ultra high bit rate (UHBR) capable devices.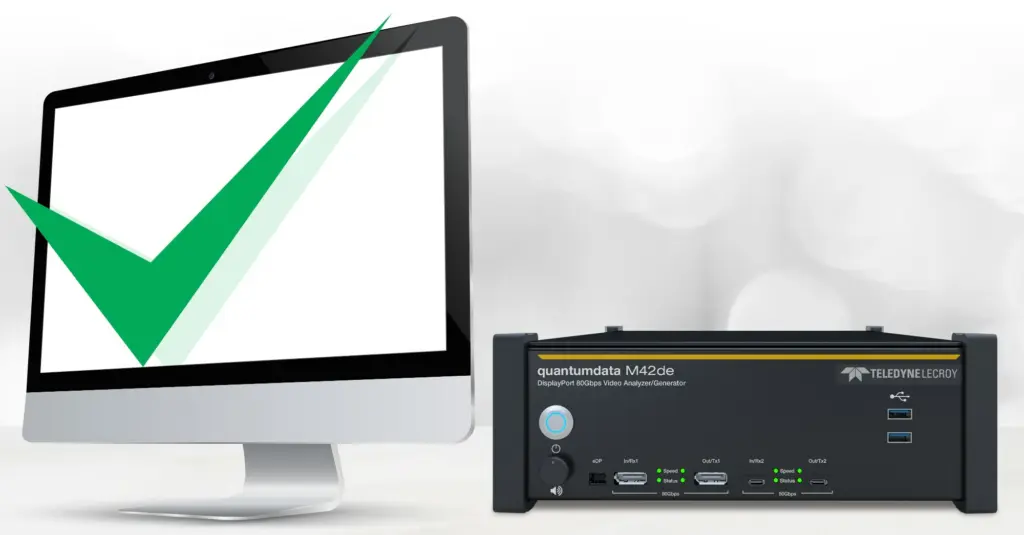 In October 2022, the DisplayPort specification was updated to version 2.1, introducing significant changes to link training and LTTPR operation. As a result, design and test engineers face increased testing requirements as DisplayPort chipsets incorporate support for these new features. "The need to drive higher video resolutions and frame rates raises the bar for vendors seeking VESA logo approval.
The availability of the new DisplayPort 2.1 compliance tests from Teledyne LeCroy is expected to significantly expedite time-to-market goals for vendors in the DisplayPort ecosystem. This development will provide substantial support to developers driving the adoption of next-generation display technologies.
Teledyne LeCroy's quantumdata M42de Compliance software, which enables DisplayPort 2.1 DSC and LTTPR compliance, is currently available directly from the company.