Since we (and many others) observed a serious logo burn-in problem on an LG OLED-TV set on the Nanosys booth at SID Display Week this past May, many people in the display community have been rethinking the widely held belief that OLED-TV burn-in was a thing of the past.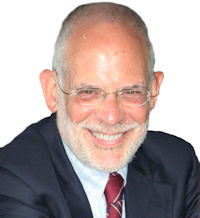 But on January 24, 2018, Rtings.com had already begun a long-term burn-in test of six LG OLED-TVs, with one of six video streams playing on each set. The streams are Live CNN with the "OLED Light" set to 200 cd/m²; Live CNN with maximum screen brightness of 380 cd/m² as measured by Rtings with a checkerboad pattern; pre-recorded footbal games from a variety of channels; Live NBC; FIFA 18 Gameplay, which had some consistent fixed areas; and Call of Duty: WWII Gameplay. The sets are run in a five-hours-on/one-hour off cycle that repeats continuously. The test continues, with the Week 36 updates posted on October 4, 2018.
The October 4th photos show burn-in. The Live CNN (bright) set shows serious burn-in, especially on a solid 100% magenta screen, but it's also bad on 100% red, 100% yellow, and 50% gray. The burn-in is moderate on a 100% blue screen, and barely visible on 100% cyan. (Please note that these judgments are being made from photos on Rtings.com's website, not from the sets themselves. The Live CNN (200 cd/m²) TV also shows bad, but less bad, burn-in on the more sensitive colors. The sets subjected to the other four video streams show slight or no burn-in on the various color fields.
1. Do you get burn-in if you watch CNN for 20 hours a day for 36 weeks on an OLED-TV? Yes, you do. (Photo: Rtings.com)
These sets have been running 20 hours per day for 36 weeks, which is a little over 5000 hours. You can look up the photos for any even-numbered week on the website. At week 30 (4200 hours), the burn-in on the Live CNN (bright) set was already severe; at Week 20 (2800 hours) it was significant. The culprit on the CNN screens were the always-on (or frequently on) areas at the bottom of the screen. Worst were the "Live CNN" logo in the lower right of the screen and the "Breaking News" bar in the lower left (Fig. 1).
The HDR peak brightness (10% window) has been rising on the Live CNN (200 cd/m²) and the FIFA 18 sets, and falling on Football set. The other sets do not yet present an obvious trend. (Luminance is measured roughly every 1000 hours so there aren't many data points). Color gamut is stable for all sets at 70% of Rec.2020.
Rtings.com seems to take its testing seriously, and they recognize that only Donald Trump watches CNN all the time. (I'm sorry, but I couldn't resist.) So, beginning in the next week or so, Rtings.com will begin a new test with six LG OLED C7 TVs. These sets will display different mixtures of programming intended to represent what real people with different viewing tastes might actually watch over a period of days, weeks, and months.

2. Mixed content with fixed logos were run in 5.5-hour loops LG B6 OLED-TV. This photo was taken at 56 weeks with various color fields displayed on the screen. (Photo: Rtings.com)
Another test that began in late August of 2017 and which is now in its 57th week, compared burn-in on an LG B6 OLED-TV, a Samsung KU6300 VA-LCD TV, and an LG UJ6300 IPS-LCD TV. The signal mix consisted of a combination of moving images, black letterbox bars, Rtings logos of different opacities, all presented for different duty cycles. Note that the 100% opacity logo in top left corner was present for the whole cycle. The measured 100% peak luminance of the OLED set has been 140 cd/m² for the duration of the test. At 56 weeks, burn-in of the logos was severe (Fig. 2). Unsurprisingly, there was no burn-in on the LCD sets, but there was luminance non-uniformity, particularly on the LG UJ6300.
Most of us are not able to run serious tests that require the running of half a dozen TV sets for a year. I, for one, am delighted that Rtings.com has taken this on, and I will be following the new test with considerable interest. – Ken Werner
(an earlier version of this article stated that the display was on the LG booth, an editing error. Apologies)
Ken Werner is Principal of Nutmeg Consultants, specializing in the display industry, manufacturing, technology, and applications, including mobile devices, automotive, and television. He consults for attorneys, investment analysts, and companies re-positioning themselves within the display industry or using displays in their products. He is the 2017 recipient of the Society for Information Display's Lewis and Beatrice Winner Award. You can reach him at [email protected].