Colorfront announced at NAB that its Transkoder software product has been certified by Dolby Laboratories for Dolby Vision HDR content mastering, as well as being approved by Amazon/Samsung for HDR10+ Dynamic Tone Mapping and metadata mastering.
Colorfront's Transkoder was certified by Dolby Laboratories for the creation of Dolby Atmos Digital Cinema Packages (DCPs) in 2015 and it has now been certified for Dolby Vision Mastering and Mezzanine packaging and playback of UHD, HDR and Wide Color Gamut content.
Transkoder supports Dolby Vision's 10,000 cd/m² peak brightness target, 12-bit color depth and Rec.2020 color space standards. Transkoder can preview mapping content with metadata to a reference display, or drive an external Dolby Content Mapping Unit (CMU), calculate the required light level statistics, and render Dolby UHD IMF mezzanine format with per-frame metadata.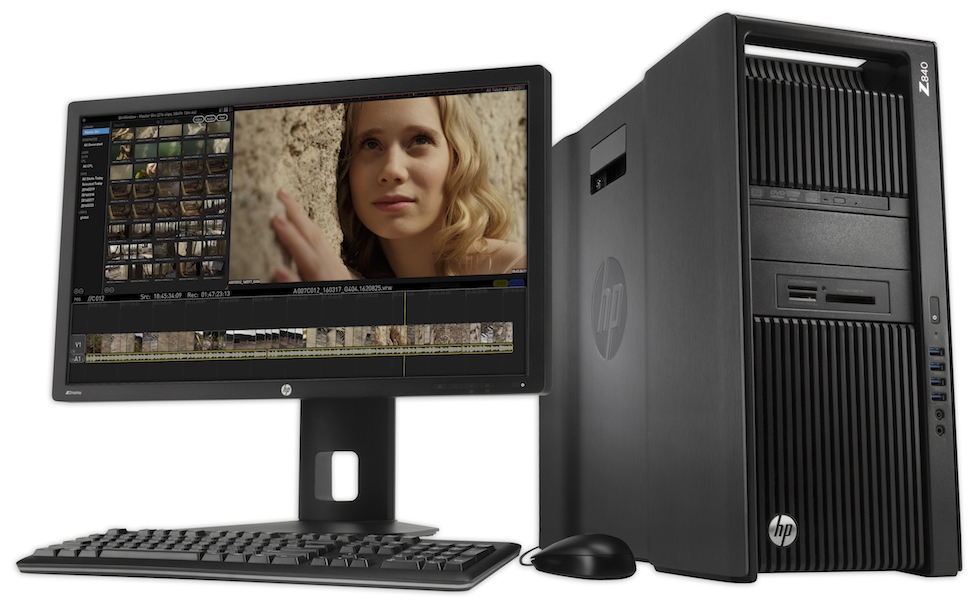 Transkoder can run on HP Z840 workstations
Marquise Technologies is a Swiss-based developer of high-end post-production solutions. The company told us most of their activity is in the mastering arena where their starting point is the final graded content in an IMF format. From there, they work on all the variations in the deliverables such as HDR and SDR version, creating and validating them. They can support both Dolby Vision and Samsung's new dynamic metadata HDR10+ deliverables.
At NAB, the company announced a partnership with Canon, providing studios, broadcasters and post-productions companies a unique solution for their HDR mastering workflows. (Marquise Technologies Works on HDR Workflows with Canon) The goal is to bring more continuity between the grading functions performed on Canon equipment and the mastering process performed by Marquise to avoid human mistakes as much as possible.
To get there, Marquise has developed a remote control protocol that can be used with the Canon DP-V2420 HDR reference display. This will align the aligning the mastering display to the mastering system by automatically setting the correct color space, EOTF and luminance levels. The 24" DP-V2420 is now the only reference monitor that can be set remotely.
At NAB, HDR demos using the Canon DP-V2420 included HDR mastering in Dolby Vision, HDR10 and HLG, and creation of the deliverables in MP4 HEVC & H264 with ST2094-xx metadata as well as IMF Studio Profile and IMF-TV. – CC