There was lots to talk about at Hannspree, even though the company's products could all fit onto a two-table spread! This was because four products – only two at the show – were wearables and will be released in the coming months.
The four smartwatches are designed to appeal to different user lifestyles, with heart rate monitors, music players, remote camera shutters and more features. They can be used with Android or iOS phones.
Primarily designed as a traditional wearable activity tracker, the Active 24 (£40 ($60)) features an electronic face mounted in a soft, washable cotton wristband (it looked a bit like an 80s-style sweat band!). As you would expect from such a device, the Active 24 holds a heart rate monitor, calories burned tracker, distance calculator and pedometer. It can also be used with an app to log routes taken on walks and runs.
A 0.9″ passive LCD display has 96 x 96 resolution and is powered by a 250mAh battery, which will last for seven days on standby, or nine hours with the heart rate sensor active.
The Prime (£50 ($75)) features a 1.54″ OLED display, with embedded touch and an IPS panel (240 x 240). Although capable of connecting to a phone via Bluetooth, the watch can be used as a standalone unit thanks to the micro-SIM slot.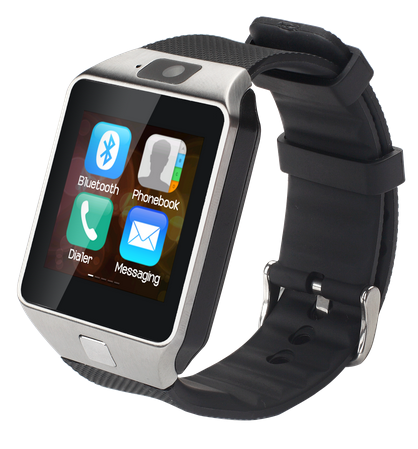 Due to the higher requirements of the OLED display and more powerful Mediatek CPU, the Prime uses a 380mAh battery. This will last for up to five days on standby and between three and four hours when the watch is in use.
Hannspree's Legend smartwatch (£60 ($90)) will look very familiar to anyone who has ever used the Apple Watch! Unlike Apple's model, though, it uses an LCD display (240 x 240). Primary functionality is based around health tracking, which many of the features found in the Active 24. However, the unit also includes a music player, barometer, thermometer and altimeter. It is also splashproof.
Finally, the Pulse (£75 ($115)) is Hannspree's metal flagship. It has capacitive touch, an IPS panel for the display and a 360° bevel around the edge. This model includes an optical heart rate sensor, stopwatch, and idle alert. The battery will last for seven days, or two days of standard use.
Three monitors were also on show, and a fourth was being discussed but was not at Technology Exposed.
The HQ271 will be released in October. It is a 27″ unit with 2560 x 1440 resolution and an IPS panel. The display has 178° viewing angles, a 7ms response time and toughened glass. Contrast ratio is 1,000:1 and brightness is 280 cd/m². HDMI, DVI-D and VGA ports are featured.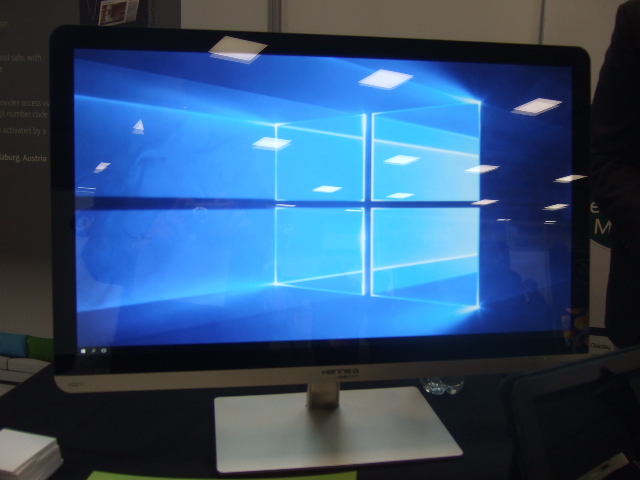 A thin-bezel unit, the HS246HFW, was next. The screen is 23.6″, with an IPS panel (1920 x 1080 resolution, 1,000:1 contrast ratio, 178° viewing angles and 7ms response time). Brightness is 250 cd/m². HDMI and VGA ports are featured, with two 1.5W speakers.
The final monitor on show was an existing model, the HT273PBB, which was launched last year. It has 10-point touch and a kickstand.
Hannspree was also discussing a 28″ UltraHD display, which will be released in October. Although the data sheet that we saw did not list it, we suspect that the HU282PPS uses a TN panel, due to the lower response time (5ms) and sheer number of similar monitors from other manufacturers, also using TN panels (mostly from Innolux).
Contrast is 1,000:1 and brightness is 280 cd/m². DisplayPort, HDMI (x2, one supporting UltraHD at 60fps) and DVI-D inputs are featured, as well as two 3W speakers.
All prices are ex VAT.