I could wax and wane about Apple's product launch this week, but let me leave it to journalists who are into trying to make sense of Apple's upgrade cycle with a lot more desire and interest than me. Jada Jones at ZDNet basically says, you upgrade to the new iPhone 15s if you want Apple's Action button (yes, an actual button is a big deal in Apple-land), USB-C charging (yes, an actual standard USB connection is a marvel of engineering in Apple-world), or better performance (a new processor that is pretty good but then, Apple's semiconductor designers probably don't have a bunch of Apple marketing people and UI/UX designers second-guessing their every move). In fact, Jones starts off by telling iPhone 14 users why they might want to stick to what they got, and it must have been hard not to go all out on sucking up to Apple but the company really screwed the pooch by making the main feature of its new products higher prices.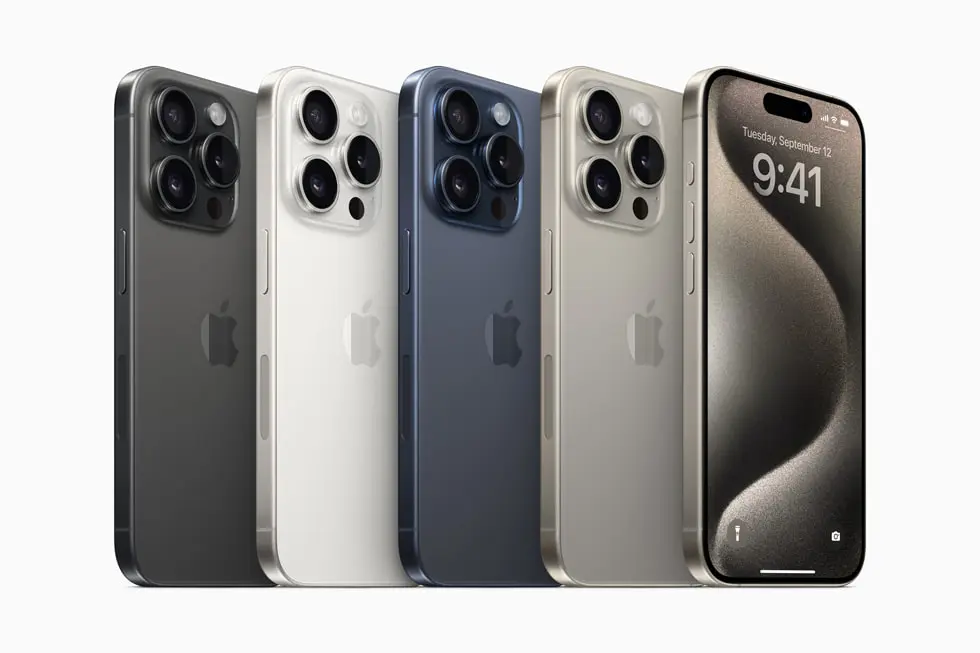 Mark Gurman, the Apple guru at Bloomberg, says this is all part of a cunning new revenue-boosting strategy by Apple. Yes, Apple may face a smartphone market downturn but it will make up for it by suckering its user base into paying more for the same product. Who said you can't make lemons out of lemonade.
Matt Miller, at the same publication, does a similar spin on the Apple Watch Ultra 2 which apparently is faster, more eco-friendly, and brighter than its predecessor. You get the picture—there is no one who should be rushing to upgrade to these products unless they are former Beanie Baby collectors or just feel lonely and like to talk to someone at the Genius Bar because they seem so nice and knowledgeable. This has got to be the best shot Android devices have had in a while at getting Apple users to give their products a try at least.
You can do a cursory look at the Apple-loving tech press' coverage of the launch and I don't think you will find much to get excited about, so don't blame me. There is not a lot of compelling reasoning to pay more for these products, not unless you like paying ridiculous prices for truffle fries because, you know, fries need to have a status symbol. Or, maybe you just think revenue-boosting strategy is an actual strategy. Let me run down what you are getting with this latest launch:
The iPhone 15 is the first iPhone with a titanium body. This makes it more durable and lightweight than previous models. It is also the first iPhone to have a USB-C port, which is a welcome change from the Lightning port.
The iPhone 15 features the A17 Pro chip, which is the company's most powerful chip yet. This chip promises to deliver faster performance and better battery life.
The iPhone 15 also has a new customizable Action button. This button can be programmed to launch different apps or shortcuts.
The Apple Watch Series 9 has a new always-on display. This means that you can see the time and other information without having to raise your wrist. The always-on display is also brighter than the previous generation, making it easier to see in sunlight.
The Apple Watch Series 9 also has a more accurate GPS.
The Apple Watch Ultra 2 has the brightest display ever on an Apple Watch.
The Apple Watch Ultra 2 also has a more powerful chip and longer battery life than its predecessor.
The Apple Watch Ultra 2 also has new health features.
A17 Pro Chip
To be fair, Apple does have good silicon in its new phones. The A17 Pro is being touted as the industry's first 3-nanometer chip. Apple claims the CPU of this chip has been boosted by 10%. The extra performance that Apple is promoting for its new line also seems to suggest that Apple has a thing for gamers now. On the graphics front, the Pro-class GPU should have a 20% speed boost. This GPU, with its new 6-core design is the introduction of hardware-accelerated ray tracing—a technique used to simulate light interactions for realistic images—a possibility of enhanced visuals in games and AR applications. There's also a dedicated AV1 decoder in the iPhone 15 Pro. And support for USB 3, which supports video output, allowing for 4K resolution at 60 frames per second with HDR when connected to external displays. Apple doesn't have a gaming bone in its body so, this one seems like a stretch even if all of the boxes have been ticked off by the iPhone 15.
| | | | | | |
| --- | --- | --- | --- | --- | --- |
| Model | Display | Processor | Camera | Storage | Battery |
| iPhone 15 | 6.1-inch Super Retina XDR display, 2556 × 1179 resolution, 460ppi | A17 Bionic chip | 48MP main camera, 12MP ultrawide camera, 12MP telephoto camera | 128/256/512GB | Up to 20 hours video playback |
| iPhone 15 Plus | Up to 26 hours of video playback | A17 Bionic chip | 48MP main camera, 12MP ultrawide camera, 12MP telephoto camera | 128/256/512GB | Up to 20 hours of video playback |
| iPhone 15 Pro | Up to 22 hours of video playback | A17 Pro chip | 48MP main camera, 12MP ultrawide camera, 12MP telephoto camera with 3× optical zoom | 128/256/512/1TB | Up to 22 hours video playback |
| iPhone 15 Pro Max | Up to 28 hours of video playback | A17 Pro chip | 48MP main camera, 12MP ultrawide camera, 12MP telephoto camera with 3× optical zoom, 12MP periscope telephoto camera with 5x optical zoom | 128/256/512/1TB | Up to 28 hours video playback |
I couldn't get a handle on what the hook was for this product launch, something that you would be the fulcrum for bigger opportunities for these new Apple products. Even if you buy into the feature upgrades, you still have a price jump (starting at $100 for each product compared to its previous iteration) that doesn't jibe with the finished result: why would users want to pay more for a small increase in value? Shouldn't an upgrade pitch be about giving more to people for the same price or less? Is Apple just treading water and targeting the people who would have upgraded anyhow, or new buyers, hoping to make up for a shortfall in volumes with higher prices? Yes, I believe that is the essence of a revenue-boosting pricing strategy. I feel sorry for Apple users because they are being treated like a bunch of dumb music fans being sold $25 tee shirts with the band's logo slapped onto $3 of material.