Eizo was showing the EV2750 monitor (Eizo Slims Bezels for Multi-Monitor Set-Ups), which features very thin bezels and is controlled via a remote, rather than physical side buttons.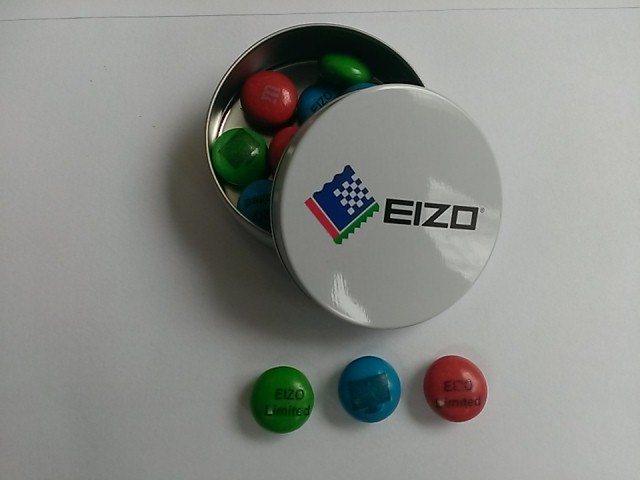 "Nobody likes mints" was Woodley's justification for offering people M&Ms instead – with Eizo's name and a picture of a monitor on the back! We approve, especially of the choice of only using red, green and blue sweets.Colin Woodley, business manager at Eizo UK, talked about the company's monitor plans and revealed that a new ColorEdge monitor will be released soon – although noted that it is "more evolution than revolution".
Eizo is a Japanese company, and has a very Japanese approach to new technologies – that is, it will wait until a technology is mature before choosing to use it. Woodley specifically mentioned quantum dots as an example.