Grundig (owned by Beko/Arçelik) did not highlight any TVs in its press materials at IFA, but there have been some updates. According to booth personnel, Dolby Vision has been implemented on some models. Also new is a 10-speaker audio solution. Grundig was also showing an 8K prototype.
Grundig seems to have a close relationship with LG Display as they get OLED panels and LCD panels from them (we know this because of the promotion of "Nano UHD TV").
Grundig has its own O/S which it calls "Grundig Vision". This helps to manage access to content and includes Amazon Alexa built in. What is unclear is if this support is only to control TV functions and look for content or if it can control other devices as well. This appears to be new for 2018.
In OLED, they showed several very nice looking models that will be offered in 55" and 65" screen sizes. These will include Dolby Vision, HLG and HDR10 support and includes the new 10-speaker sound system. No specs, pricing or availability was available. A 77" version is planned for 2019.
In LCDs, a number of series are offered capped by the Nano UHD+ series, which are offered in 55" and 65" sizes. Features include HDR10, HLP and Dolby Vision, the 10-speaker sound system, triple tuner (DVB-T2 HD/C/S2), glass design and aluminum finish.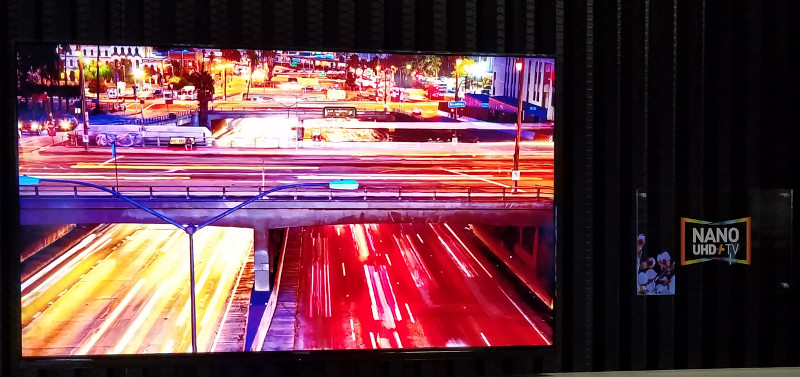 Stepping down is the Vision 9 series with IPS panels in 49", 55" and 65". This drops the Nano panel and wide color gamut support along with Dolby Vision, and goes to a 2-tuner solution. Additional series include the Vision 8, Vision 6 and Vision 5 with various resolutions, features and screen sizes.
The 75" 8K TV was a prototype and had low contrast. No other details or commercialization plans were announced.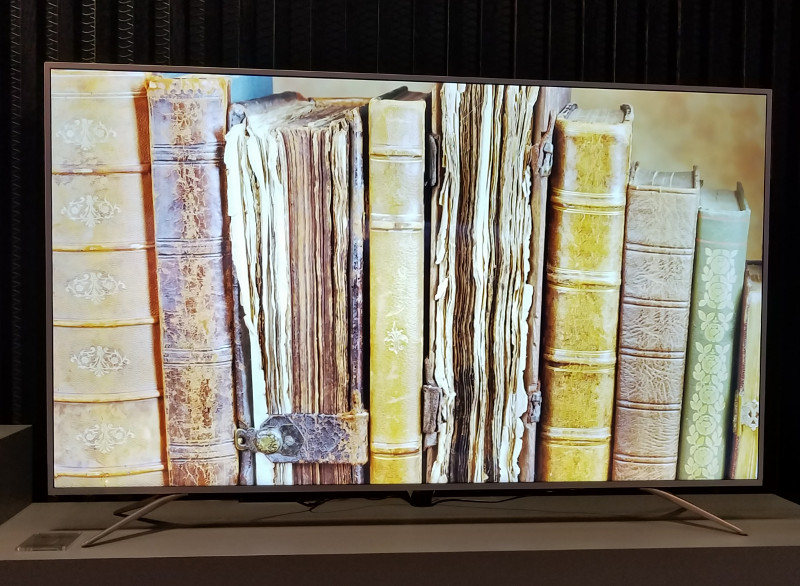 The sound system is called "3-Wege-Stereo Sound" but includes 10 speakers consisting of 6 subwoofers, 2 mid-range speakers and 2 front firing tweeters. Some of the speakers are back firing and some are down firing. Unfortunately, Grundig did not have a room dedicated to listening to this sound system. – CC