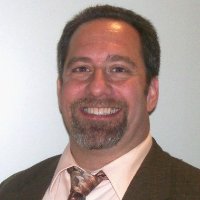 It's always good to get an update from Ericsson at IBC about quality standards. The company processes a lot of the video that gets broadcast and Matthew Goldman is who we usually talk to and as recently elected President of SMPTE, he is in a good position to have an overview of many of the topics that we cover.
Goldman told us that he sees HDR as 'the most exciting change in TV since colour' and Ericsson is working to try to ensure good results although the industry is fragmented and has ended up with two different solutions at the content creation level, with PQ and HLG tone curves. Goldman said that there was a big effort by SMPTE to rationalise the two approaches to a single version, but this was not possible, for political and other reasons and so both were put into BT2100.
Ericsson has developed an intelligent tone mapping technology that can be used "anywhere" in the production or delivery chain. The algorithm allows production in HLG or PQ, even if there is a mix of SDR and HDR equipment (which there will be in most places). Alternatively, content in different SDR & HDR formats could be mapped to a single HDR format at the transmission point, which is the preferred option. Equally, the technology could be used in customer premises equipment (CPE) such as set top boxes to map the incoming HDR signal to another HDR system, or to SDR.
The reality is that for a long time, content will include SDR content from adverts, clips and interstitials and in the very long term from archive footage. The Ericsson ITM toolkit can make SDR look more like HDR or it can be used to make it look 'correct' in SDR on an HDR set.
Ericsson believes that its approach empowers services providers rather than relying on TV vendors to sort out SDR vs HDR issues and is less disruptive than having to deploy a completely new generation of third party set top boxes.
Goldman doesn't like the approach of SDR + metadata (that has been proposed by Technicolor/Philips as an example) as he feels that HDR is important enough as an improvement that SDR should simply be 'left behind'.
The second development at the show was related to cloud rendering. The industry is rapidly moving to ip-based production (see our report on Sony at the event) and that leads to an opportunity to process video in the cloud. However, Ericsson told us, the latency can be 'horrendous'. For example, it can take 3 seconds to compress video to HEVC using COTS hardware (such as Intel CPUs).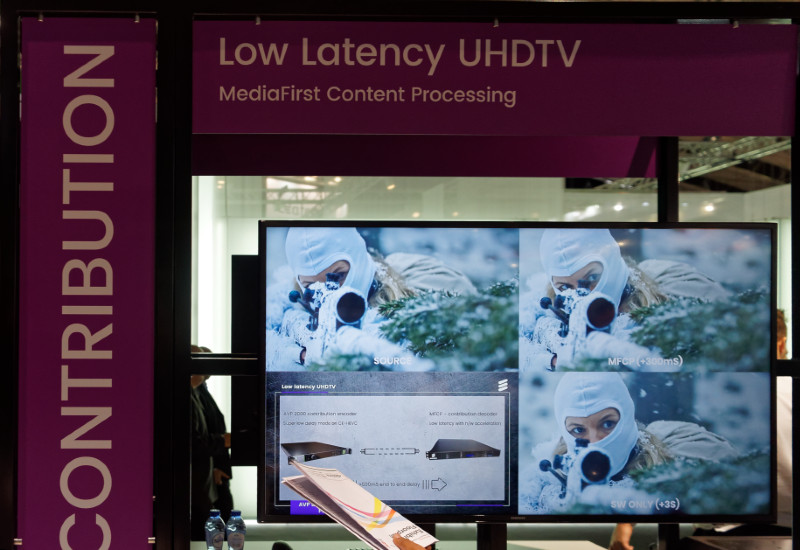 To get round this, Ericsson has developed new custom blades that fit standard server chassis designs that can encode and decode in 200-300ms and the blade can support bit rates up to 150Mbps for high quality HEVC contribution. Features of the blade include:
ASI or IP input
4 x 3G SDI outputs
Supports HD or UHD video
HEVC Main, Main 10, Main 4:2:2 10 Level 5.1
Audio codecs

LPCM Audio pass through
Dolby E pass through
MPEG-1 Layer II
Dolby Digital/Dolby Digital Plus
AAC

Front panel control
Web-based user interface
Dual hot swappable power supplies
Analyst Comment
I'm not convinced that there was a single approach to HDR that was achievable, given that there is a fundamental difference between the approaches of HLG (which is 'scene referred') and PQ (which is 'display referred'). However, we didn't have time at our meeting for Goldman to convince me otherwise and the reality is that we have two standards. In broadcast, I have yet to hear anybody support PQ for production, although Hollywood seems comfortable with it. (BR)