Eizo introduced the ColorEdge CS2400R – a 24.1-inch sRGB color management monitor for hobbyists who enjoy creating and editing digital content such as photos, illustrations, and more. It is the successor to the ColorEdge CS2410.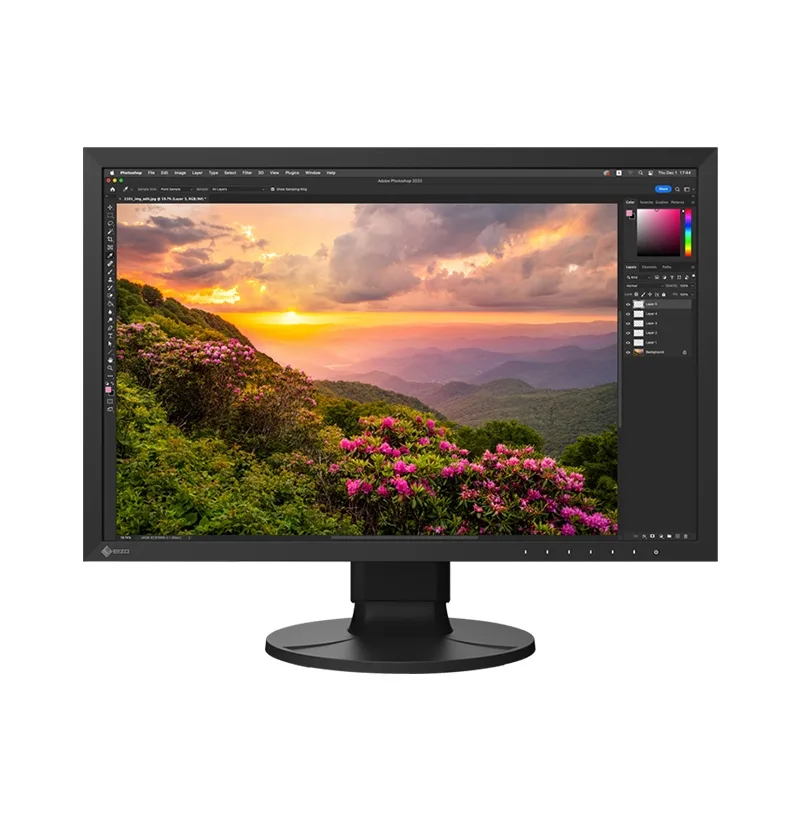 The ColorEdge CS2400R provides a 100% sRGB color space coverage, ensuring that content designed for an sRGB environment, such as mobile apps, digital illustrations, or websites, appears as intended. With Eizo's ColorNavigator 7 calibration software, color accuracy is maintained, adding to the monitor's color management capabilities. The monitor's USB Type-C connectivity allows users to connect their laptop using a single cable, eliminating the need for excessive cable clutter or multiple USB peripherals, and supplying up to 70W of power to connected devices.
The sleek cabinet design and non-intrusive stand base allow the monitor to fit comfortably in any creative environment, while the carrying handle at the back makes it easy to move between locations. The packaging is also eco-friendly, using more sustainable cardboard and molded pulp in place of conventional styrofoam and plastics. Additionally, the ColorEdge CS2400R boasts features such as smooth gradations, patented digital uniformity equalizer technology, USB Type-C, DisplayPort, and HDMI inputs, and an ergonomic stand with height, tilt, swivel, and pivot adjustments.
It also comes with a 5-year manufacturer's warranty and is now available for shipping with the date of availability varying by country or region.