Last year we reported on the MedTab, the first DICOM-compatible tablet that is certified for diagnostics (IIS Looks for OEMs for Dicom Tablet). The company told us that it remains the only DICOM tablet product on the market. This year there will be an upgraded version that increases display brightness from 350 cd/m² to 450 cd/m² and has an upgraded processor so that it is faster, while also getting lighter and slimmer. The company told us that the tablet is ideal for radiologists that are 'on call' to be able to work anywhere and not have to be tethered to their homes or offices. Pricing is expected to be about the same (around €3000 we heard last year). The company has obviously been criticised for the pricing as it rapidly went into defensive mode when I asked about pricing.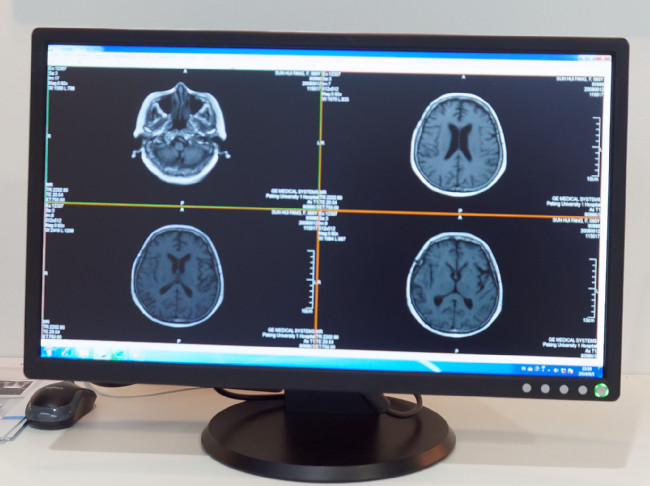 Beacon's clinical review monitor is for OEMs. Image:Meko
Beacon Technology from China was at the show and had a new monitor for endoscopy and surgical display, the S271 which is a 27″ FullHD monitor that is already in mass production. The monitor has a wide colour gamut, but staff were unable to give us any specification details for this. All of the firm's surgical monitors have HD-SDI inputs as well as analogue video and digital graphics inputs. Also on a display was a 24″ FullHD clinical review monitor that Beacon is keen to supply on an OEM basis.
Wide was at the show, but had no new products compared to last year. The company told us that as well as its specialist medical monitors it is strong in the Air Traffic Control (ATC) market, where it claims to be the market leader. Just after ECR, staff from Wide were planning to be at the ATM Congress in Madrid (We would have liked to have been there, as well, but in trade show overload at the moment! – Man. Ed.)