Jusha of China had the biggest booth of the Chinese brands, again, and showed us its new C62 monitor that will replace the C61 monitor which is 30″ 6 megapixel monitor. The IPS panel has 250 – 800 cd/m2 of brightness and is warranted for 40,000 hours of use. Features include a 'spotlight' mode that is similar to that previously shown by Barco. The monitor also has features for radiologists such as a reading light, ambient light sensor and presence sensor. A feature that is planned, but was not at the show, was a clip so that the monitor could be used as a lightbox for viewing films. The monitor has not yet been approved by the FDA, but will be launched at the end of Q2.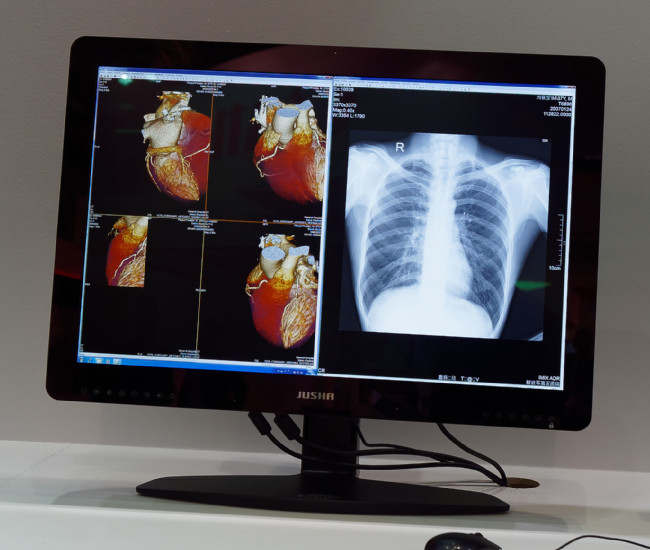 Jusha's C-62 is an update to the current C-61 Image:Meko
An unusual product is the M11-P which is a new one megapixel 1280 x 1024 monochrome monitor with 1000 cd/m2 of brightness. The company has recently had to introduce this monitor as its existing supplier of panels had stopped, but the firm told us that it is supplying around 1,000 displays per year to Siemens, and needed to find a replacement. It is optimistic that those looking for this kind of monitor may come to the firm for supply, as few monitor makers have such a product.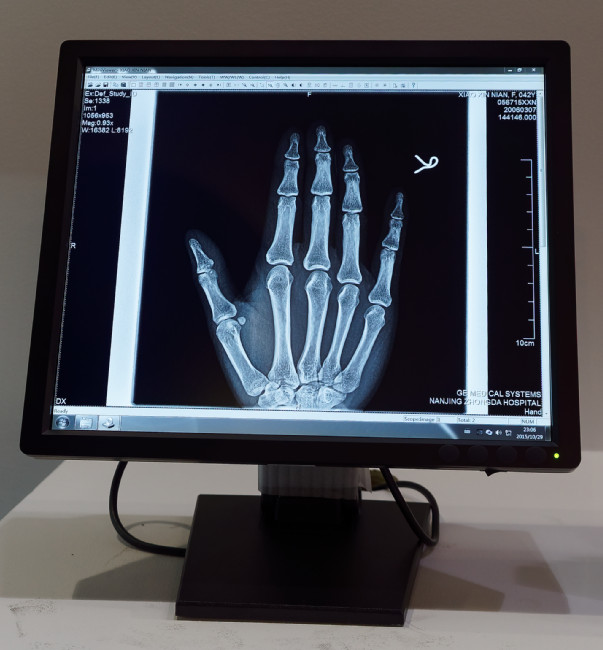 Jusha did not show the 3D display that it showed last year, but told us that it had shown it at Medica and RSNA. It remains under development.