DNP showed a large transparent front projection screen that is available in 40″ or 80″ and has 50% transparency and haze of about 1.0%. The company expects to see applications in retail as well as homes or offices. It was being shown with an Epson 4,400 lumen projector at the event.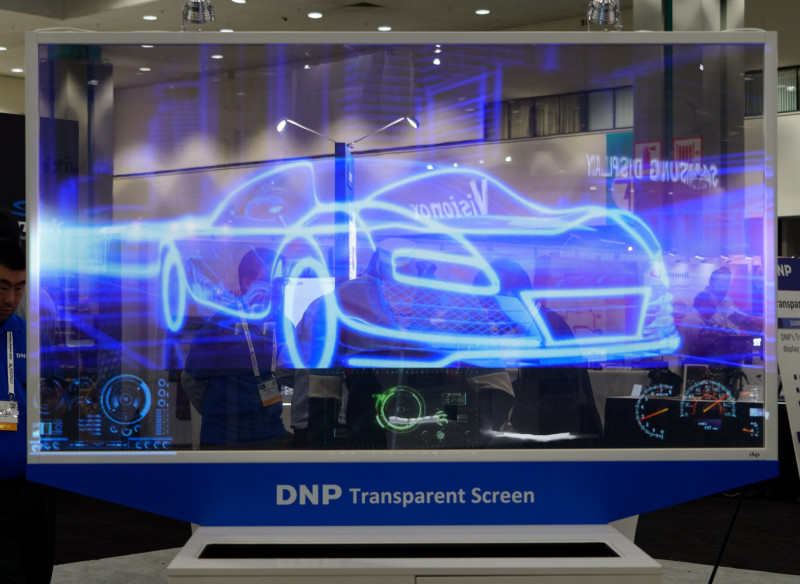 DNP showed this transparent projection screen. Image:Meko
One of the key technologies at the show was the development of films that can protect flexible OLEDs. DNP had two different versions that can be folded at different radii (R5 and R3 folding out or R1 for both folding in). The foil can take testing with steel wool 10,000 times and the two versions are either 9H or 6H in hardness. Both have 92% transmittance and haze is 0.4%.
In the same vein, DNP had a colour filter that is created on polyimide (on a carrier glass) and can be used for flexible LCDs. Additional functions such as touch sensor or special decoration can be added to the filter.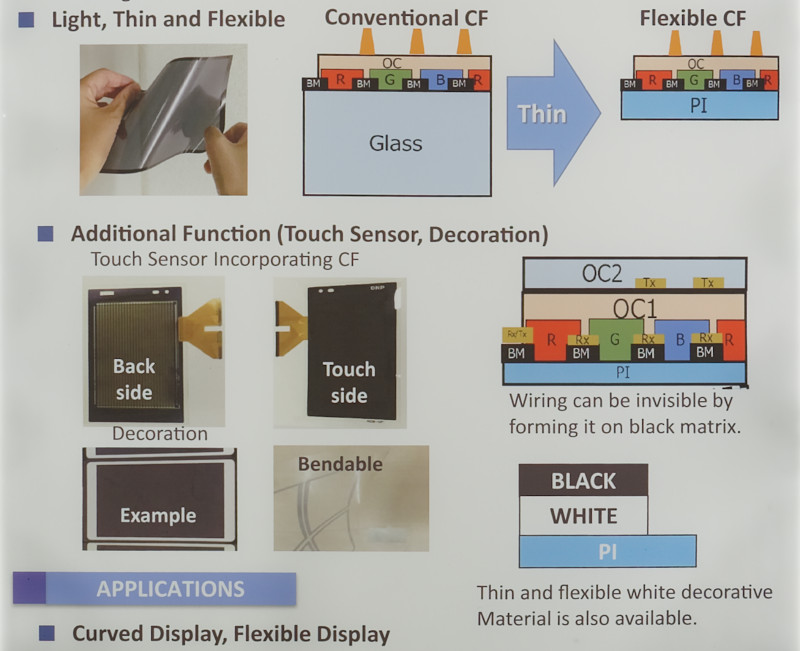 DNP has developed colour filters on polyimide. Image:Meko
DNP also had a special film for displays in automotive applications that eliminates the stray light that can cause distracting reflections in automotive windshields. The Louvre Array Film (LAF) uses a micro-louvre stucture that blocks the light, which enables the automotive designer to have more freedom in how to place the display. The film can also be used as a privacy film in PC or ATM applications or other display applications where privacy is an issue. The latest version of the film uses thinner elements in the louvre, which allows the aperture ratio to increase from 53% to 74%.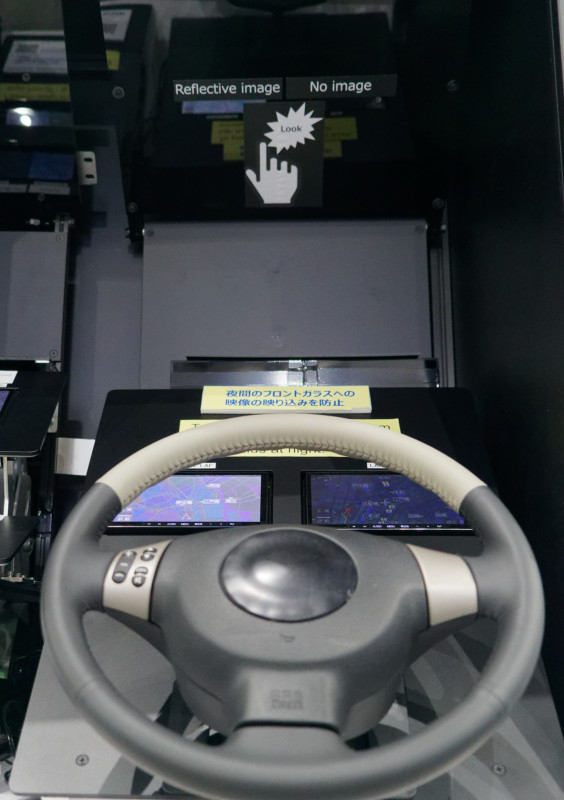 The LAF concept was shown in an automotive application, but can also be used as a privacy filter. Image:Meko