DigiLens, a provider of diffractive waveguide technology for Augmented Reality (AR) and Head-up Displays (HUD), announced they have closed a Series B round of investment to the tune of $22M. "The round was oversubscribed and met our key objectives of securing investment from strategic partners in the market segments we are focused on, namely AR HUD's for transportation, enterprise and consumer applications" said DigiLens CEO Jonathan Waldern in a phone conversation.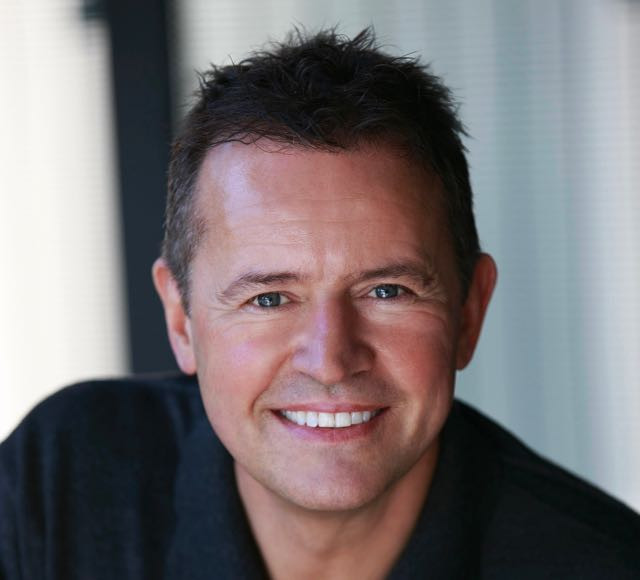 Strategic investors include Sony, Foxconn, Continental, and Panasonic, along with venture investors Alsop Louie Partners, Bold Capital, Nautilus Venture Partners, and Dolby Family Ventures among others. "Aside our contract and license income, the new investment will advance our reference designs, AeroHUD, AutoHUD, MotoHUD, EyeHUD and EYEScan for hi-volume production," continued Waldern.
DigiLens is having success with its waveguide products already. Working together with avionics HUD leader Rockwell Collins, Waldern noted that the "DigiLens AeroHUD is now certified and already flying in Embraer jets. DigiLens is in the process of transitioning the manufacturing of the HUD product to Rockwell Collins and our vision is that all companies will be manufacturing DigiLens products in their own facility soon," said Waldern. The photo below shows DigiLens' CC2500 diffractive waveguide copy machines. These allow the recording of nano-precision optical structures in a thin film waveguide coating. This method allows for very low cost with high yield and volume production, the company believes.
DigiLens debuted their first generation MotoHUD with BMW at CES 2016 and they were back again this year (see images below). The two are now finalizing development for 2017 mass production – more news to come on that front shortly.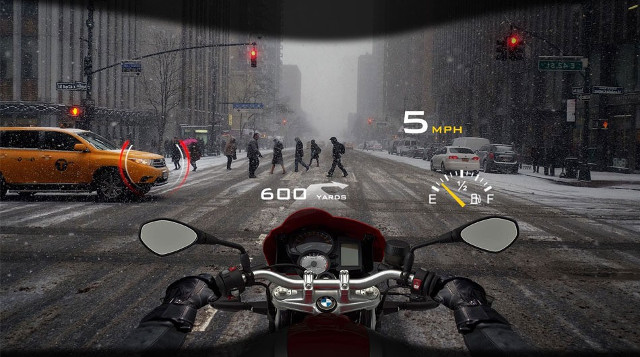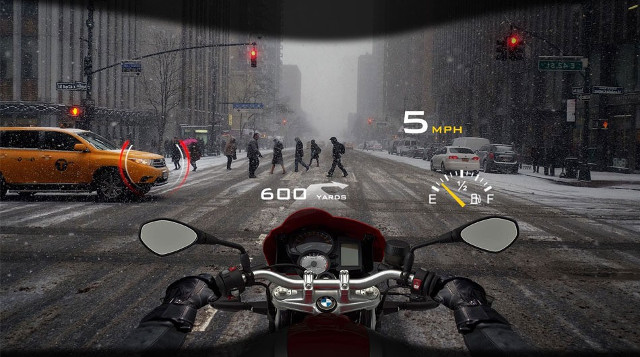 Sony
But the new strategic partners in the latest round are very impressive indeed. Waldern said that he is particularly excited to be working with Sony's AR eyeglass team. They have been developing smart glass technology for 12 years and in 2015 started selling the SmartEyeglass AR product to developers and corporations for enterprise applications. However, Sony's see-through waveguide optic is presently monochrome and has narrow field of view.
"The use of DigiLens waveguide technology will help us develop cutting-edge lenses that are much thinner and more transparent than any smart glass on the market today," said Hiroshi Mukawa, General Manager of the AR Eyeglass Program at Sony Corp. "But more importantly," added Waldern, "we will be going to full color and much wider field of view (WFOV)."
Waldern was not able to be specific on the field of view or timing for launch, but to get full color and WFOV functionality in a single guide means laminating two layers to their diffractive holographic waveguide while maintaining good contrast and transparency. This has already been accomplished in the DigiLens AeroHUD, but not yet for EyeHUD, noted Waldern.
Continental
Continental is one of the world's top five auto suppliers and sells to HUD system leaders like BMW, Audi, Renault and Mercedes. Clearly, the company wants to leverage the investment Rockwell Collins put into DigiLens with aerospace HUDs and bring diffractive waveguide benefits to automotive. Also, from the HUD application standpoint, this is where the story gets interesting. According to Waldern, Continental believes beside safety and convenience, that HUD's will help accelerate adoption of autonomous driving, which Continental also demonstrated at CES 2017 a few weeks ago.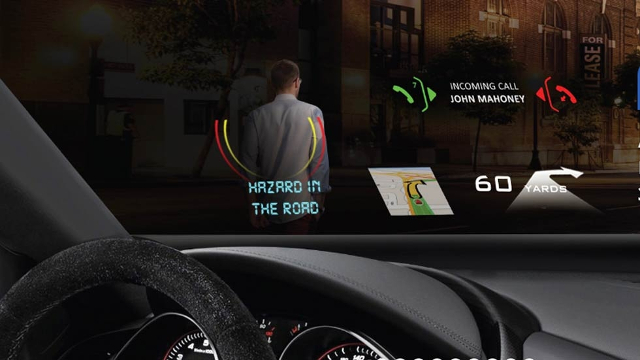 "We believe augmented reality HUDs will not only enhance driver safety, but also accelerate automated driving acceptance by enhancing the driver's confidence in what the car actually sees and knows," said Helmut Matschi, Executive Board Member and Head of the Interior Division at Continental. "The large AR-HUD display will help keep drivers safe by putting critical travel information at eye level and allowing them to see what the robot car sees."
With the DigiLens waveguide diffractive optic solution, Waldern says that not only can the field of view (FOV) go beyond the current limit imposed by the physics of existing refractive optical solutions, but the size and weight of the projector will be 80% reduced. That's a key point, and potential breakthrough as even the current HUDs with limited FOV are big and bulky. "Our joint target is for prototype sampling to auto makers, with mass production in 2022."
Panasonic
DigiLens will collaborate with Panasonic to develop electronic components for Head-Up Display (HUD) projectors, mirrors, optic lenses and displays to enable these and other types of scenarios.
"We have supported DigiLens for several years and continue to believe their technology will address the complex challenge of delivering advanced diffractive optics for automotive and consumer HUDs," said Hakan Kostepen, Executive Director of Strategy and Innovation at Panasonic Silicon Valley Center, Automotive Systems America.
At CES 2017, it showed a concept car for production in 2020, (two years earlier than Continental), that included dual WFOV HUD's, car windows with AR capability (part of its eCockpit vision) and four 4K tablet screens in the middle of the cabin.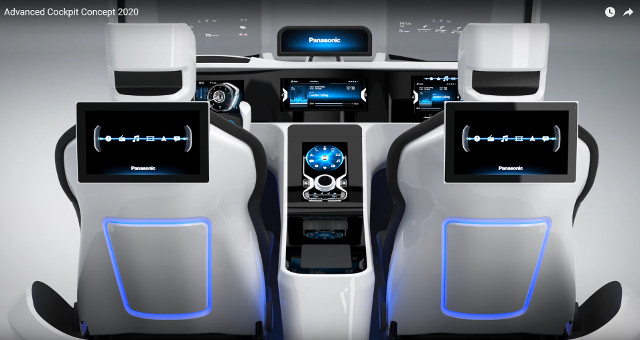 Foxconn
"Foxconn is the world's largest contract electronics manufacturer, is no stranger to AR either, explained Waldern. "On behalf of their customers, they have a strategic interest in AR and have held (and sold) many AR patents over the years. Interestingly, in addition to looking at AR applications, they are also developing advanced robotics to help improve operational efficiency, while holding down costs. They see the printable DigiLens Waveguide technology as a competitive advantage and a way of accomplishing those goals while bringing quality, affordable products to businesses and consumers."
"Augmented reality is a challenge, in part, because the devices are restrained by the laws of physics and not Moore's Law. We think diffractive optics holds the key to AR, but writing millions of tiny optic structures is best done photographically, using nano self-assembly, not expensive precision etching like HoloLens. We need to break the manufacturing price barrier," said Dr. G. Chen, CTO at Foxconn. "With DigiLens waveguide diffractive optics, they seem to have overcome most nagging technical problems and we see a very bright future for them."
DigiLens is also hiring optics and materials engineers at every level as it ramps full production this year and services its growing list of licensed partners.