Imports to the US of TVs from China increased in Q2 of this year despite the Trump administration's threat of tariffs imposed on TV products. The industry has shown few signs of shifting its supply patterns, based on data from the US International Trade Commission (ITC) database.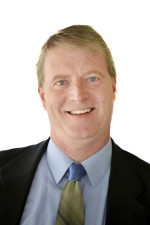 The tariff threats, though, seem to have claimed their first victim in US TV assembler Element Electronics, as the US-China trade war shows no signs of abating.
The ITC releases data monthly but with a time lag, roughly 5-6 weeks after the end of the month, so June (and therefore full Q2) data was recently made available. The data suggests that TV brands and retailers have done little to change their pattern of increasing reliance on China for TV sourcing.
Imports in the US ITC database are characterized by Harmonized Tariff Schedule (HTS) codes. The HTS code that covers nearly all TVs is 85.28.72: RECEPTION APPARATUS FOR TELEVISION, COLOR, NESOI (Not Elsewhere Specified Or Indicated). The ITC data allows a breakdown by HTS code, with the largest HTS-8 category being HTS 85287264, TVs with a recording device and a flat panel screen. The breakdown of units in this category for 2017 imports is shown in the chart below.
As shown in the figure below, in terms of the value of imports, Mexico is the biggest importer. The value of total TV imports in Q2 was down 3% from $2.633 billion in 2017 to $2.562 billion. At a country level, the value of imports from China was down less than 1% from $811 million to $807 million, the value of imports from Mexico increased 3% from $1.63 billion to $1.67 billion, and imports from all countries dropped 57% from $192 million to $83 million.
The first wave of tariffs on China imports proposed by the US Trade Representative (USTR) on April 3 included all of the most common TV categories but excluded TVs without any recording device (shown as "no R" in the table). One way to avoid these tariffs, had they come into play, would be to shift from TVs that have a recording device, which have a standard duty of 3.9%, to TVs without such a device, which have a standard duty of 5%. The data gives no evidence that TV makers made such a move. In fact, the imports of TVs without a recording device from Mexico, which under NAFTA are imported duty-free, declined 89%.
In terms of quantity, TV imports from China increased by 3% in Q2 while imports from Mexico declined by 1%. Imports from all other countries declined by 58% with imports from Vietnam falling more than 90%, as shown in the figure below. After a huge Y/Y increase in the first quarter, China imports of >45" TVs declined Q/Q and Y/Y in Q2, but these TV imports from China are still up 11% for the first half of the year.
The smaller size screens continued to shift dramatically from Mexico to China in Q2, with China capturing nearly 75% of all imports in Q2 of 2018, compared to less than 50% in Q2 2017.
The huge drop in imports from Vietnam is surprising, as the main (or only) TV brand that imports from Vietnam is Samsung. Samsung shifted its production of TVs from China to Vietnam after the Trump presidency started, which appears to be a wise strategic reaction to President Trump's threats to China. The slowdown in Q2 may be temporary or may indicate a further shift by Samsung.
Although TV panel prices have declined by about 40% from Q2 2017 to Q2 2018, this decline had not yet found its way to the price of TV imports, as shown in the figure below. The average price of >45" TVs imported from China increased by an amazing 42%. Although, this is likely to be a function of a larger screen size mix within the product category, as well as a possible feature mix shift from 1080p to 4K resolution. Similarly, the average price of >45" TV imports from Mexico increased 6%.
At smaller screen sizes, some of the TV panel price decreases are finding their way to the import prices. The average price of smaller TVs imported from China declined by 27% from $177 to $130, while the average price of the same products from Mexico declined by a more modest 5%. This discrepancy opens up a big gap between imports from Mexico and those from China, as the China prices are 38% lower. Even if a 25% tariff is imposed on China TVs, those TVs would continue to be 23% lower in price than Mexico imports.
Although the current lists of products subject to penalty tariffs do not include TVs, monitors, laptop PCs, tablets, or smartphones, the ongoing trade dispute puts all imports from China at risk of sanctions if it continues to escalate. President Trump has shown no signs of backing down, and the Chinese government continues to respond to every US action with a retaliatory action of its own.
Today, August 20, is the first day of hearings on the second round of tariffs, which President Trump ordered in retaliation for China's response to the first round. The second round of tariffs covers $200 billion in imports and does not include TVs, though it does include flat panel displays.
Because they received so much demand for public comments in the second round of tariffs, the USTR has adjusted its timetable to allow six days of hearings in the public comment period and a longer time for review.
The product groups in the second round of tariffs were concentrated in business-to-business categories, as the USTR tried to generate a list of products that would not directly affect consumer goods. As reported in the Display Supply Chain Monitor last month, US-based TV assembler Element Electronics has announced plans to shut down its TV assembly in Winnsboro, South Carolina because of tariff threats on flat panel displays. Element stated that with a tariff on imported flat panels, its business could not be competitive against imported TVs.
Element will participate in the public hearings on the tariffs, one of 358 different companies and organizations scheduled to participate in the six days of hearings, according to a schedule release by the USTR. Element's David Baer has a spot in panel 12 (out of a total of 46 one-hour panels), scheduled for Tuesday afternoon, August 21. Dell Electronics and the Consumer Technology Association (CTA) are scheduled to speak in the same panel, and LG Electronics is scheduled to speak in a separate panel later in the week. Each company or organization will have roughly five minutes to speak.
Ahead of their comments in the public hearing, the CTA released the results of a study that indicated the tariffs on Chinese printed circuit assemblies and connected devices would cost the US economy $521 million and $2.4 billion annually for 10% and 25% tariffs, respectively. The study, conducted by Washington DC-based Trade Partners Worldwide, LLC, concluded that US consumers will pay higher prices for such devices as fitness activity trackers, smart watches, modems, wireless headphones and earbuds, reducing consumption of these devices by up to 12%.
?
According to the study, "Due to the imposition of tariffs on US imports from China of these connected devices, sourcing will shift to a number of other countries, but only marginally to US producers." The beneficiaries of the tariffs will be producers in countries such as Korea, the Philippines, Taiwan and Malaysia. – Bob O'Brien
Robert J (Bob) O'Brien is Co-Founder and President of Display Supply Chain Consultants. Bob has decades of experience turning market and business analysis into strategic insights in the display and electronics industries, most recently as Director of Market Intelligence and Strategy for Corning Glass Technologies.
This article was originally published on the DSCC Blog and is reprinted with permission and thanks.