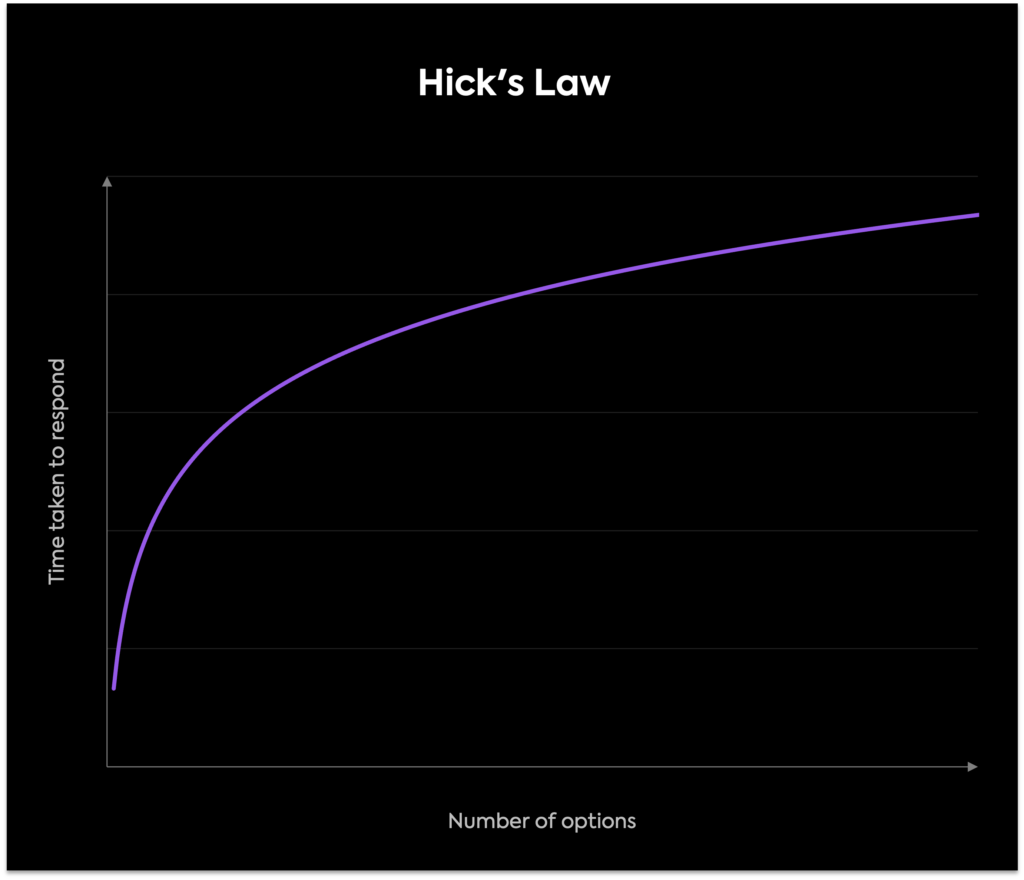 We know you're going to say we're a freakin' idiot, but we say we miss our old pay TV bundle. Hear us out…
One – When we wanted to watch the news/show we went to the program guide, made our selection and BAM! we were watching it … almost instant satisfaction.
Two – We didn't have to make a gut-wrenching decision – pay full pop for ad-free stuff or sacrifice a few minutes of our time.
Three – We didn't have to play hopscotch … hopping from Netflix to Amazon Prime to Disney + to Apple TV+ to FreeVee to Tubi or Pluto, only to settle for something.
Four – We didn't have to go through the month-long agony. Bundle bill came once a month with one painful whack out of our household budget rather than a thousand little slices out of our budget.
No, we're not going back…not for reality, remodeling/cooking shows.
More than a dozen years ago, Netflix created the VOD market and quickly went international with regional versions almost everywhere (190 countries). Reed (Hastings) didn't turn his back on the world's biggest home viewing market – the US – but once you capture 50+ percent of the country's market the rest becomes difficult – and expensive – to capture. Amazon Prime found that out early on and so did Hulu. That didn't stop nearly every content organization from joining the fray – Viacom/CBS/Paramount, WBD/HBO Max/Discovery, Comcast/NBC/Peacock, the magic kingdom (Disney/MCU/Pixar/ILM/huge chunk of Hulu) and oft-overlooked Apple along with 200ish other folks.
Still, in the eyes of folks sitting at home, Netflix almost everywhere is the gold standard of streaming. Netflix jumped on the worldwide trend early, leveraging all of the advantages of international, non-US production and global distribution, recognizing that good and great stories don't recognize country borders – including an estimated 30M in China where the company doesn't even offer their service … don't ask. While paring back slightly, they still commissioned more than 130 international first-run shows and 62 features, adding to their growing content library and carving out some excellent franchises for their future. 
Nearly all of the movies/shows are gotta' see, gotta' talk about projects. Those that don't resonate with viewers quickly, quietly disappear. But series like Squid Game (South Korea), Money Heist (La casa de papal – Spanish) and a growing number Indian, African, Central/South American and European films/shows are hits in their home countries as well as in the Americas.  
Netflix shifted a lot of its original content investment this year to less-mature markets with more growth potential – Central Europe, the Middle East and parts of Asia. During the same period, Amazon green-lit 92 shows and 23 features.  2023 is going to be tough for them as nearly all of Amazon's services (the exception is their cloud services which are roaring) feel the impact of the global downturn and see people returning to in-store vs. online shopping.
Disney showed why the mouse led the entertainment industry with 45 new shows and four feature films for its Disney + audience to end the year with more than 235.7M subscribers (including Disney +, Hulu, ESPN+, Disney+ Hotstar). At the same time, they delighted theater chains/visitors, giving them seven of the top 15 films shown in cavernous rooms including Spider-Man: No Way Home (in co-op with Sony), No Way Home, Doctor Strange in the Multiverse of Madness, Thor: Love and Thunder, Black Panther: Wakanda Forever, Avatar: The Way of Water and a smattering of pretty decent Pixar projects.
"A few" were so good we even had to put our seat in sticky seats and have greasy/salty popcorn with a bunch of imperfect strangers. We'll eventually catch them on our home screen when they stream where the seats are cleaner/more comfortable, dress code is more relaxed and the popcorn is … fresher!
The Rest?
While they only have 66M global subscribers, Viacom/CBS's Paramount + saw that bundles were going to be back in vogue with consumers and joined forces with Walmart, making Paramount+ a perk of the company's struggle for solid, major growth. Matching up against Amazon Prime, Walmart + is bundling free shipping, local delivery, gas discounts and Paramount +; and there's plenty of room for growth if you understand Amazon Prime has more than 200M global members and Walmart+ has a little more than 11M. Paramount+ management recognizes that they need to grow membership and grow it quickly.
You can spend a lot of money/time to get the eyeballs or join a partner with a potential audience just waiting for a good deal on your content–a bundle with value and potential. Apple TV+ has been an often overlooked, misunderstood streaming player since it was unveiled a couple of years ago. It was initially rolled out with a surprisingly reasonable cost ($4.99/mo.) with a limited/appealing project slate and zero library.  But they also had a global Mac/iPad/iPhone fan base of more than 1.2B folks and a beautiful, closed garden.
Bright Spot – Apple TV+ surprised just about everyone in the industry when it turned its fledgling streaming service into a "must see" site for people around the globe.
Apple TV+ (and Prime Video) has long valued theatrical distribution as an integral marketing strategy, with the earning an Oscar win (CODA) right out of the chute as well as critical acclaim (reviewers and viewers) for content such as Ted Lasso, Severance, Velvet Underground, Selena Gomez and more. They're not pumping out a ton of video stories; but most of those that appear on the service are **** good.
Emancipation – Will Smith's portrayal of American slave Gordon was a must see, hard to watch film in theaters and on Apple TV+.
We don't care what the Academy says, Will Smith has consistently been a darn good actor, delivering great stories and messages.  Emancipation is one of the few films we watched several times and hated the fact that it made us think …and feel. The company also had a built-in bundle – Apple One – that included music, news, iCloud, games and fitness that kept subscribers involved–even when they increased the Apple TV+ price to $6.99/mo. in the Americas.  
The combination of Apple One, a steady selection of audience-winning projects and ad-free viewing have made Apple TV + one of the best values in the streaming bunch; and according to Parrot Research, one of the more widely used and retained by viewers around the globe. Of course, there are still a couple of other streaming contenders that folks are considering as to whether they'll stay in their entertainment budget mix–especially since everyone (but Apple) is working on economic ad-supported plans.
New Balance – Streamers and marketers have to learn a whole new approach to the balance of ads and content in the new ad-supported environment and it will take … time.
Prices have been announced but the exact placement, as well as mix of ads and content, is still a work in progress. It takes delicate handling to satisfy advertisers, consumers and shareholders. The important thing from the advertisers' perspective is getting their hands on all that rich viewer data. No one said it would be easy; but done right, it will be profitable for everyone … yes, even the viewer.
But some still struggle… Even with 95M subscribers, WBD's HBO Max and Discovery + are having problems with content priorities, who's on first and an organization that is "a little" unsteady. Zaslav and his team have been busy shelving completed/nearly complete movie/streaming projects, "adjusting" global working groups/teams, combining/fine tuning HBO Max/Discovery + for launch, balancing content licensing to others, enticing advertisers to the ad-supported service they're building and creating content for theatrical and streaming viewing while dealing with little things like subscription churn, raising prices and ARPU rates. Reflecting on WBD's recent earnings call, MoffettNathanson analysts asked, "How many balls can one company successfully juggle at once?" Maybe a lot … maybe not.
Boeing 747 – The industry watches WBD as CEO David Zaslav builds/rebuilds the theatrical/TV/streaming company into a profitable content creation, production, delivery organization.
WBD's CFO Gunnar Wiedenfels equated the building, rebuilding of the organization to flying a Boeing 747 on one engine and the industry is watching "with interest." On the upside, Zaslav reported that the company's new joint heads of the DC universe are getting close to finishing up their 10-year bible for the Superman, Batman, Black Adam and super whatever franchises. Zaslav has made it clear that he wants DC to rise from the ashes and he's using Disney's MCU as an example of where they are going to be … in a few years. That's probably why he brought James Gunn and Peter Safran on board to get the franchise house back on track.  Zaslav feels their "B" movies need to hit the theater where they earn five times more than going direct to streaming and is looking for real subscribers to pay real money.
Aaahhh … yeah! Another house that is struggling is Comcast/NBCUniversal's Peacock which is being sustained largely by sports. Picking up this year's Premier League soccer in partnership with Telemundo and Premiership Rugby with BBC might lift their subscriptions in 2023 … could be a great shot in the arm! But Comcast's Brian Roberts is used to playing the long game.  
The largest broadband provider in the US owns Sky Group, Europe's largest media/communications conglomerate and one-third of Hulu, which Disney's  Chapek and now Igor wanted to flush out the mouse's services. Roberts is in the perfect cat position (excuse the pun). He's willing to retain status quo, buy out Disney's two-thirds for the right price or "sacrifice" his portion for an even better price. If he sells, he can turn the company's attention to purchasing a beat-up, chewed up and desirable WBD. Industry crystal ballers are betting he already has April 2024 circled when the legal hurdles preventing the WBD sale/purchase are out of the way.
Sifting – It will take more than just good content for the major players to become profitable in the expanding and crowded streaming industry. Consumers will sift out the winners from the also-rans.
Despite certain antitrust concerns, Roberts could mix the two together, producing a formidable content development, production, delivery organization.
Speaking with Kara Switzer at last year's 2022 Code Conference, Disney CEO and investor in a series of start-ups, Bob Iger best summarized the content industry and especially streamers. He noted that linear TV is dying, cinema business will continue to be a communal experience but smaller and that all streamers aren't created equal … and they won't all make it.
Forever Changed – Disney CEO Bob Igor at the 2022 Code Conference said the content industry has forever changed and all industry participants will have to make adjustments to be relevant.
There will be haves and have nots, the House of Mouse boss added, noting that Netflix has a strong global content production/viewer base and appears to be well positioned for tomorrow. He also felt Disney had a strong future because the company had leaned hard into streaming, lessening its dependence on the firm's traditional media businesses. The Disney CEO felt the leading streaming services would embrace Madison Avenue and that advertising will thrive in the streaming world, noting that what Netflix and Disney are doing with ad-free/ad-supported tiers was wise because it gives the consumer a choice. He said that Amazon and Apple had a competitive edge in technology, strong businesses outside of streaming entertainment and deep pockets for quality content development/production.   Working on a sequel to his first book, due in 2024, he avoided discussing the other industry participants, adding only that if the organizations aren't diversified, they're in a world of hurt.  
To wrap up the year, Digital TV Research reported that by 2027, subscriptions for streaming services would increase to 1.68B subscribers, producing about $132B in revenues. The research firm noted that Netflix will remain at the head of the pack with $30B by 2027 and Disney+ reaching $15B. Analysts noted that ARPU and revenues will increase in key markets as hybrid AVOD-SVOD tiers become more widely understood/embraced. In other words, we were in perfect agreement with Serrano when he said in Sorcerer, "It was exactly what I expected!
Andy Marken – andy@markencom.com – is an author of more than 700 articles on management, marketing, communications, industry trends in media & entertainment, consumer electronics, software and applications. An internationally recognized marketing/communications consultant with a broad range of technical and industry expertise especially in storage, storage management and film/video production fields; he has an extended range of relationships with business, industry trade press, online media and industry analysts/consultants.