Apple's production forecasts for its highly anticipated Vision Pro headset have been significantly reduced, shedding light on the challenges associated with the device's most expensive component—the micro OLED displays. The Financial Times reported that Apple now expects to produce fewer than 400,000 units in 2024, a significant drop from its initial target of 1 million units within the first year.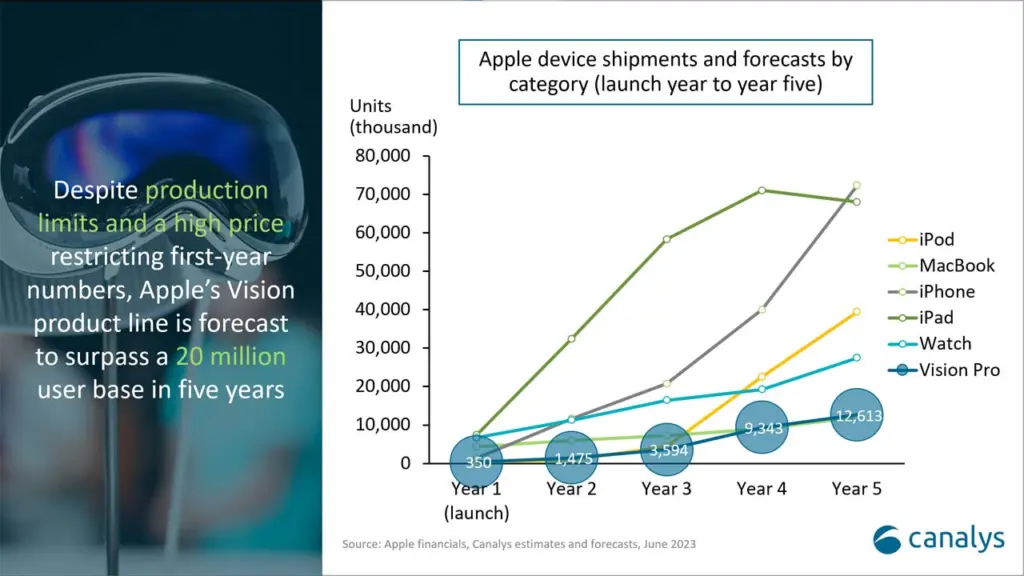 According to the FT, the problems that Apple faces are the same problems everyone else faces with the added twist that given Apple's focus on differentiating the Vision Pro by the quality of its displays, the most expensive components of the device, the company is now backed into a corner of its own making. Apple's initial iteration of the Vision Pro headset features MicroLED displays produced by Sony, a company that has pioneered the technology for its digital cameras. Sony sources the necessary components, including the microscale LEDs, from Taiwanese semiconductor manufacturer TSMC. Despite Sony's involvement, there is caution in scaling up production due to skepticism surrounding the growth prospects of the MR headset market. This hesitancy provides an opportunity for other players, such as Samsung Display and LG Display, to emerge as leading suppliers of MicroLED displays for Apple's headset.
Samsung Display recently acquired eMagin, a US-based MicroLED producer, and is establishing a manufacturing facility in South Korea to facilitate test production in the near future. LG Display, which already manufactures OLED displays for the Vision Pro, has also showcased its own MicroLED prototype.
In addition to Sony, Samsung, and LG, Chinese company Seeya has submitted MicroLED display prototypes to Apple. However, no display maker has yet met Apple's expectations, primarily due to ongoing concerns over the cost of the technology.