Absen, the Chinese manufacturer of dvLED displays, has three new solutions: the KLCOB V2 Series, Absenicon C Ultrawide and Absenicon X.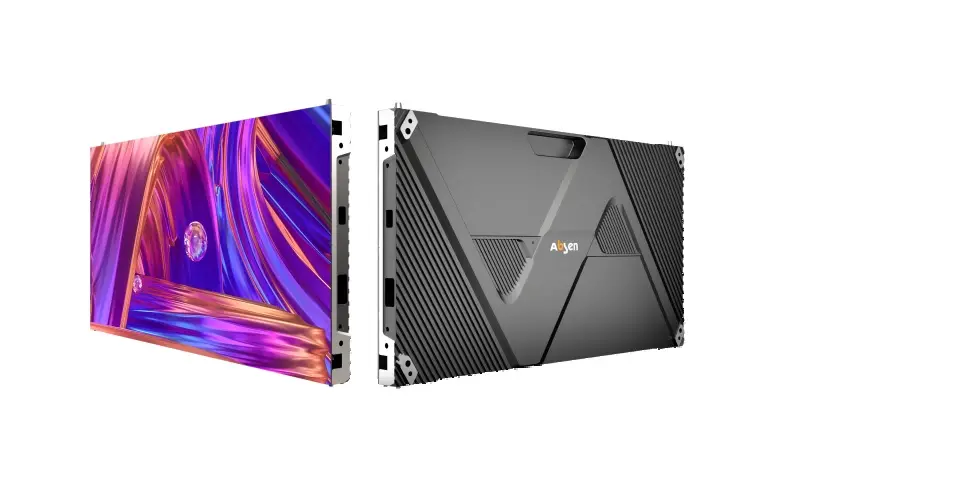 KLCOB V2 Series:

Features pixel pitches of 0.9 mm, 1.2 mm, and 1.5 mm.
Uses Chip-on-Board (COB) technology.
Offers a 40% increase in energy savings and a 50% uptick in durability.
Has a black coating technology to reduce glare and reflection.
Supports HDR, boasts a 15000:1 contrast ratio, and covers the DCI-P3 color gamut.
Can display up to 1.07 billion colors with 22-bit grayscale transitions.
Incorporates 2FPS low latency and 600 nits brightness.
3840 Hz in-camera performance and HBB common cathode technology for cooling.
Absenicon C Ultrawide:

Comes in three sizes: 154", 181", and 208".
Has a 21:9 aspect ratio with 600 nits brightness and a 98% screen-to-body ratio.
Compatible with Microsoft Teams and Zoom.
Features low blue light certification.
Can be integrated with Creston and Extron systems through ethernet control protocols.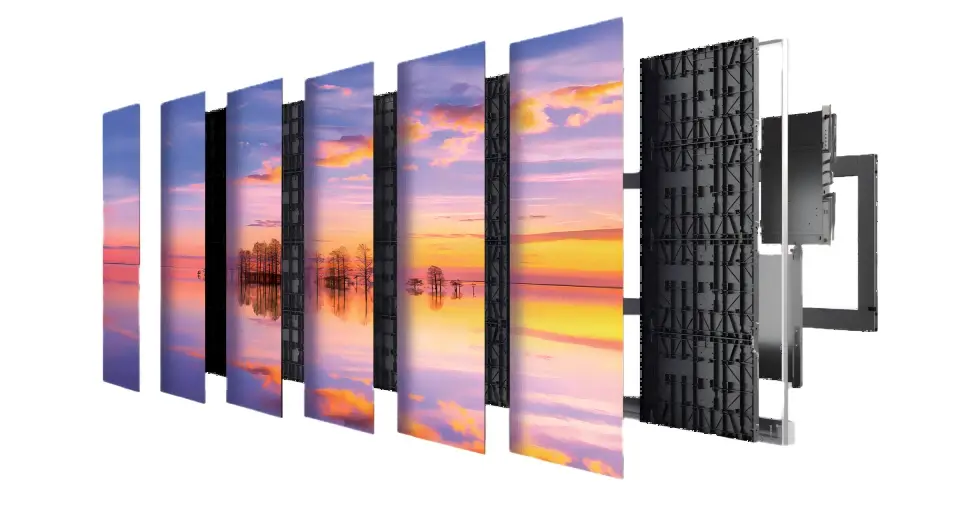 Absenicon X:

Available in sizes of 108", 136", and 163".
Uses flip-chip COB technology.
Features a 90% BT2020 cinematic color gamut and a 15000:1 contrast ratio.
Has optional interactive touch capabilities.
Comes with a comprehensive setup kit, including a controller, audio, and display elements.