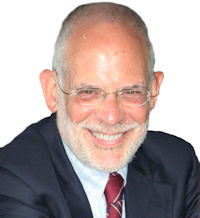 The 23rd Annual Symposium on Vehicle Displays, held in Livonia, Michigan, on September 27 and 28, incorporated an exhibition at which 60 companies, including many Tier 1 suppliers, displayed their wares.
Among the exhibitors was Varitronix, the industrial display company co-founded by C. C. Chang in 1978. Varitronix was purchased by BOE in May of this year, and will be the automotive displays division of BOE, said Varitronix Engineering Manager Kenny Kwok. Varitronix' headquarters will remain in Hong Kong. BOE will be investing in more manufacturing capacity and will supply display panels. I asked Kwok if Varitronix will be able to buy non-BOE panels if that is the best way to satisfy customer requirements? The answer was "Yes." The goal at BOE and Varitronix is to expand revenue substantially in three years.
BOE/Varitronix is also working on OLED and LTPS but was unable to show them at Vehicle Displays. They should be ready for Display Week this coming May in Los Angeles, said Kwok.
Of most interest in the Varitronix booth were what the industry is calling "free-form" displays. If you're a literal-minded engineer, this sounds like you could grab the corners and freely pull the display into any shape. You can't, of course. Sharp coined the term to mean its technology could fabricate displays whose form is free from the long-term restriction that it be a rectangle.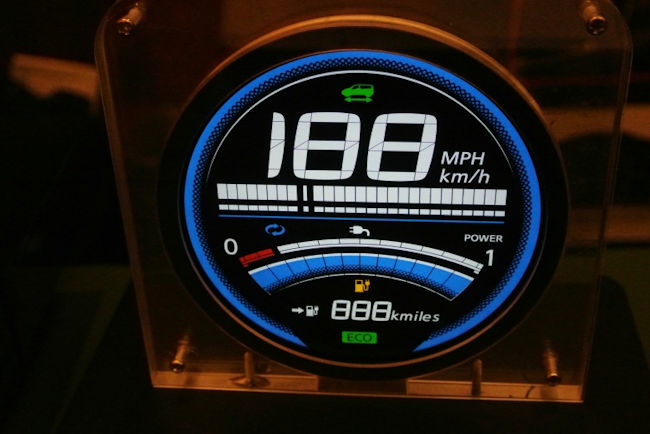 Varitronix circular LCD, which is used in the Nissan Leaf battery-electric car. (Photo: Ken Werner)
Varitronix showed two round displays, one of which is currently used in the Nissan Leaf, said Kwok. In addition, there was a demonstration instrument-cluster display with a camel-backed contour similar to displays Sharp has shown in the past.
I asked if Varitronix was making its free-form displays with a "Sharp-like" technology. The answer was a somewhat vague "Yes".
Sharp Has Customers for Free-form
That meant it was time for a return visit to Greg Milne in Sharp's booth. When I had spoken with Milne earlier, he had told me that Sharp has customers for free-form now, and that we will see Sharp free-form displays in cars "in a couple of years." Sharp had several examples in its booth, all of which were shown at Display Week 2016. On my return visit I bluntly asked Milne if Varitronix's free-form displays violate Sharp IP. Milne was equally blunt. "No. We're using IGZO and distributed gate drivers. [Varitronix] use[s] amorphous and a conventional IC for gate drivers, and a T-configuration that routes gate signals around the panel. They've done a nice job but a-Si makes a large TFT."
A bit of background may be useful here. Sharp's IGZO TFTs are fast enough so they can be used to make gate drivers. If the gate-driver circuitry were kept together on the vertical edge of the display, it would save the cost of driver ICs, but would still not enable displays with a mostly free contour. So Sharp distributes the gate-driver TFTs among the pixel sites. Because Varitronix uses amorphous silicon TFTs, which are not fast enough for gate drivers, according to Milne, Varitronix must use a conventional gate-driver IC and route its outputs around the panel.
"I am skeptical that they can get 1000 nits out of that configuration," continued Milne. "We do get 1000 nits because our customer requires it." Milne believed that Varitronix was claiming 1000 nits, and suspected they were producing more like 250 nits. I checked back with Varitronix. A rep checked the spec sheet, which said the display could produce 700 nits.
Sharp is well ahead in this game, but it's significant that a second supplier is seriously entering the free-form arena, and with a significantly different technological approach. The speedy – at least in the automotive context – adoption of free-form displays can only be enhanced by having more than one available supplier.
Tianma Has OLEDs
Tianma NLT USA showed a flexible 5.46-inch AMOLED panel with 720×1280 pixels and a bending radius of 20mm. Tianma's Bill Hanna said the display is not yet automotive grade. The materials do not comply with automotive temperature specs. The R&D group predicts automotive units may be ready for sampling early next year, Hanna said.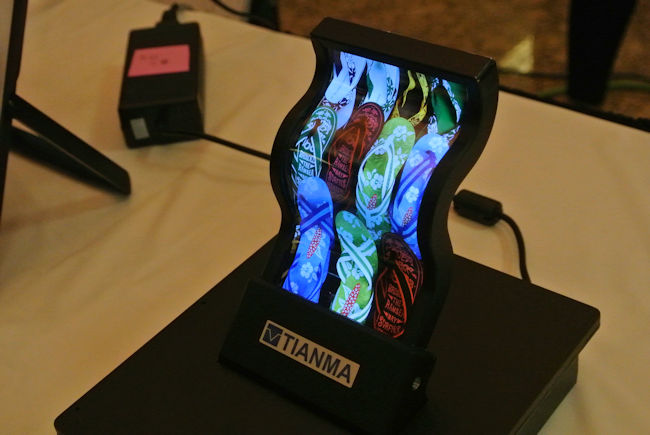 Tianma NLT USA's flexible 5.46-inch OLED display has a bending radius of 20mm. An automotive-grade version should be ready for sampling early in 2017. (Photo: Ken Werner)
A 12.3-inch camelback curved touch display was a demo, Hanna said, and there was also a rectangular 12.3-inch rectangular TFT-LCD instrument cluster display. Tianma has shown instrument cluster displays with beveled top corners in the best, but it wasn't on display here. Hanna said the beveled display costs more, so there was more interest in rectangular display when the product was being developed. Now, though, OEMs are expressing increasing interest in non-rectangular shapes.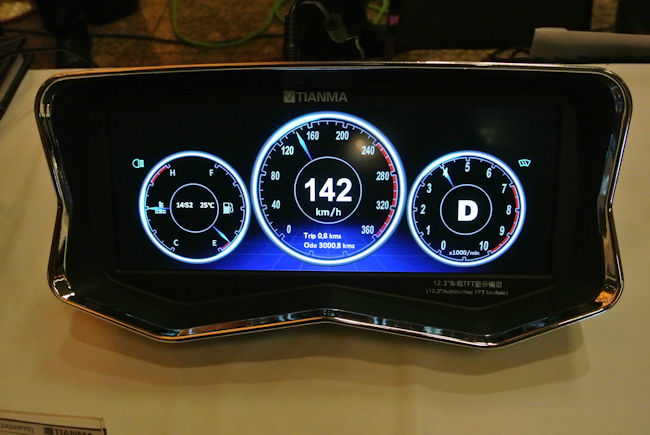 Tianma's 12.3-inch TFT-LCD instrument-cluster display has a "free-form" frame but the display is rectangular.
(Photo: Ken Werner)
Futaba showed a variety of vacuum fluorescent (VFD) and OLED displays, most segmented. Jeff Hatfield had to remind me that Futaba bought TDK's VFD business 4 years ago. On display was a hybrid HUDs with green luminance of 19,000 cd/m² and a red luminance of 900 cd/m².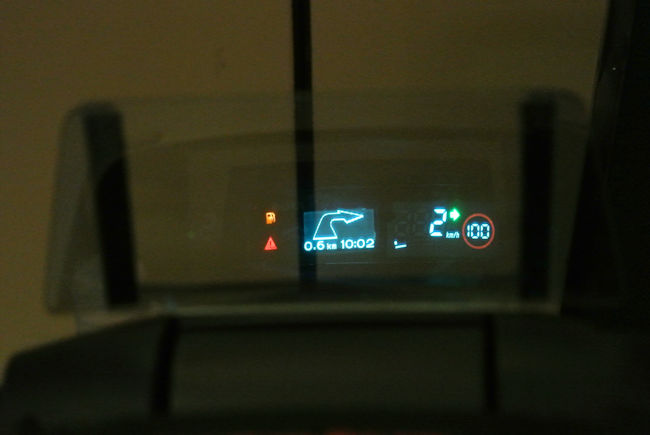 Futaba's hybrid HUD display has a green luminance of 19,000 nits and a red luminance of 900 nits.
(Photo: Ken Werner)
A small fixed-drive automotive grade OLED display generated 500 cd/m², while a reconfigurable version generated 300 cd/m², said Hatfield, both measurements taken after the circular polarizer. Hatfield said OLEDs are still more expensive than VFDs. When the cost becomes comparable, Futaba will begin the transition to an entirely OLED line-up.
AUO's 25-inch instrument-cluster display is curved and has a beveled corner. (Photo: Ken Werner)
AUO showed a nice-looking 12.3-inch instrument-cluster display with direct local dimming, 1920 x 720 pixels, 700 cd/m² luminance, 70% NTSC color gamut, and greater than 10,000:1 dynamic contrast ratio. There was also a 25-inch curved instrument-cluster display with less than 2-percent reflectivity and a "free form." That was a bit of an exageration. The display had a gentle bevel on the upper right corner. Nonetheless, it's a display I would be happy to have in my next car.
Dexerials had a poster describing its RG and G phosphor sheets, RG for use with blue LEDs and G for use with magenta LEDs. The phosphor sheets are used, much as a Quantum Dot Enhancement Sheet (QDEF) is, to expand the color gamut of an LCD display. Unfortunately, the Dexerials booth personnel were knowledgeable about anti-reflection filmes and thermal conductive sheets, not phosphor sheets.
Kyocera Automotive Division was showing instrument cluster displays and bright displays for HUDs. Kazuaki Ohara said they can increase transmissivity up to 10% on the HUD displays without compromising gamut or contrast. After that, the customer can decide on trade-off. Product manager Shinji Onishi wanted to explain the company's Haptivity brand. They want to suggest real haptics, Onishi said, which are very important for automotive. The technology can provide various kinds of haptic feedback, including click touch, multiple-step touch, and the sense of touching the boundaries of a physical button. An initial application will probably be big center-stack displays, which otherwise require not only a long reach but also a distracting look away from the road. Another initial application will be the steering wheel, which now contains many buttons on the back of the wheel in addition to the front.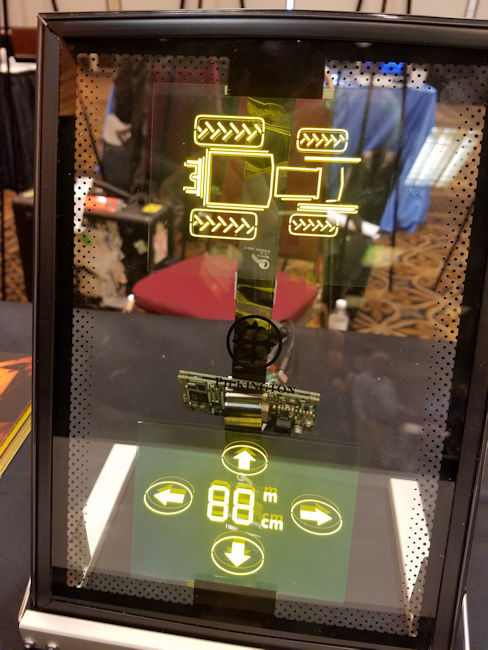 An automotive HUD doesn't have to be a projection display. Here, a Lumineq TFEL display is sandwiched between layers of Pilkington glass. (Photo: Ken Werner)
Lumineq Displays was showing a variety of TFEL automotive displays. Pilkington has laminated its display between two layers of windshield for a non-projection HUD (as we saw at Embedded World). Pilkington has significant interest from OEMs, said Scott Vahlsing, and they expect to see the product in vehicles in two to three years. The display produces 1500 cd/m² maximum, which is enough for easy visibility under most conditions. The approach is more compact than a projector, is more resistant to vibration, and does not have alignment and eye-position issues. There is also interest in using a panel sticking up from the dash in front of windshield.
Apollo was featuring silicone optical bonding technology. The company is developmental in the U.S. Have some product progress at the father company in Germany.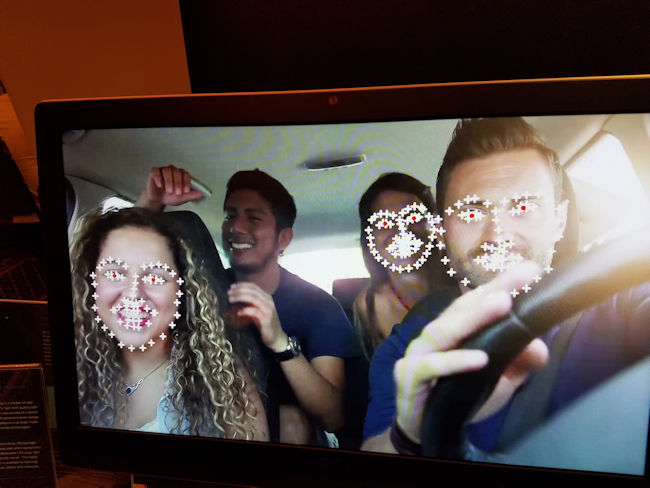 By detecting both pupil position and head orientation, REAL D's Multiview head-tracking system can determine when a driver is dozing or when his or her eyes are gazing away from the road. (Photo. Ken Werner)
RealD was showing its Multiview head tracking for HUD. OEMs interested, said Terry Norton. There is a need for more controlled light in vehicles, which their technology helps implement. The technology can also identify head angle and gaze direction, which can help identify a dozing or inattentive driver.
3M was showing its new anti-sparkle film, which is described in the accompanying article on the technical conference.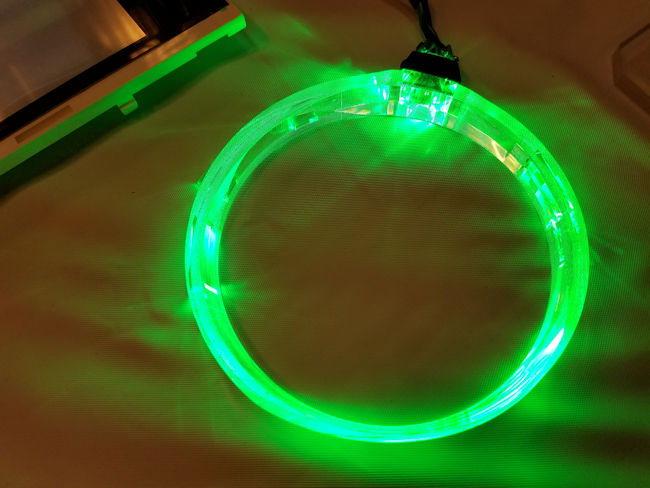 Global Lighting Technology was proud of the circular lightguide that produces bright and even illumination in an aftermarket charging port for the Chevrolet Volt. (Photos: Ken Werner)
Lightguide maker, Global Lighting Technology, was showing a variety of automotive products and concepts, including a backlight for for a full display automotive mirror that produces more than 150,000 cd/m² with greater than 88% uniformity and has a 300º field of view. First application was on the 2016 Cadillac CT6. The company also showed its round lightguide for an aftermarket charging port surround for the Chevrolet Volt. Brett Shriver was proud of the the bright, even illumination obtained from two LEDs.
Dow Corning showed a wide variety of silicone components. The company is not a parts maker, but they are making the components now to help them sell the silicone material. The parts were very precise, and some contained extremely fine patterns. A Dow Corning rep said that silicone can take any pattern, including nanopatterns, that you can impose on the mold.
Japan Display Inc. (JDI) had a demonstation of its 10.2-inch Pixel Eyes in-cell proximity-sensing projected touch display. Sales Director Steve Vrablik said JDI has 20% of the automotive display market.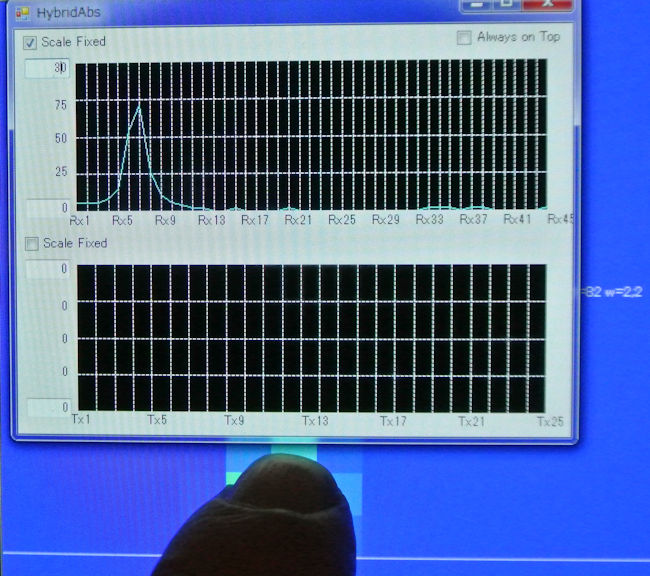 Japan Display Inc. showed this demo of its Pixel Eyes projective capacitance touch screen, which is tracking the location of my finger as it hovers over the panel. (Photo: Ken Werner)