The world seems to be growing tired of wires, perhaps because the number of interconnections is outgrowing any possibility of wiring them. Not to mention, everybody wants mobile connections and wiring them is just not possible. The wireless technologies of the past are unlikely to be able to cope with this growing digital traffic, due primarily to streaming video, and improved technologies are needed. The two most prominent of these new wireless technologies are 5G and Wi-Fi 6 and both will be well represented at CES 2020.

For this Display Daily, I'll take a look at some of the relevant releases on 5G and Wi-Fi 6.
5G Announcements at CES
Evolution from 1G to 5G. (Credit: Micron via EE Times)
I've written about 5G several times before, most recently in relationship to the Internet of Things (IoT) and Smart Cities. While there is a lot of 5G at CES, you can expect even more at the upcoming Mobile World Congress (MWC) in February in Barcelona. Some 5G press releases from CES include: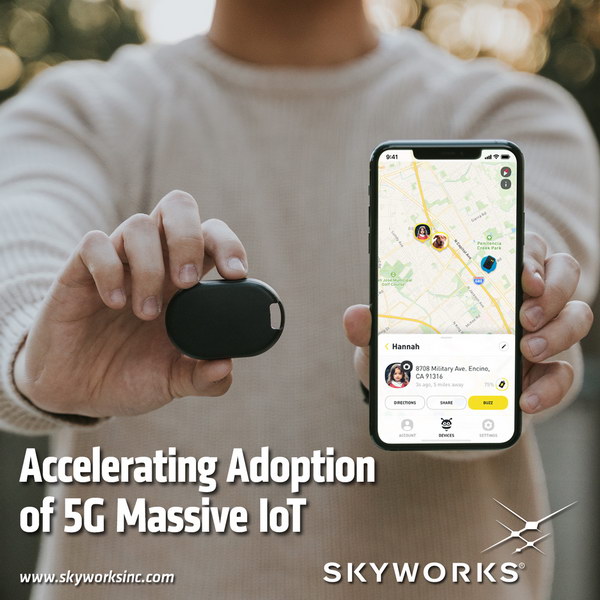 (Credit: Skyworks)
Wi-Fi 6 Announcements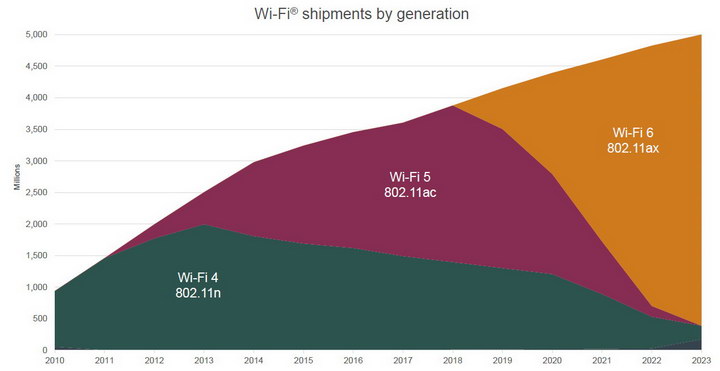 Growth of Wi-Fi 6 over the next few years. (Credit: IDC via the Wi-Fi Alliance)
The growth of Wi-Fi has been steady since the founding of the Wi-Fi Alliance as the "Wireless Ethernet Compatibility Alliance" just over 20 years ago in 1999. Life today is nearly unimaginable without Wi-Fi accessibility to data networks. Wi-Fi 6 was recently introduced and is expected to largely take over the Wi-Fi market by 2023. Wi-Fi 6 hasn't gotten the hype of 5G, but, to the consumer, it is actually probably more important. Wi-Fi 6 has adopted some key technologies originally developed for 5G cellular communication, including Orthogonal Frequency-Division Multiple Access (OFDMA), uplink Multi-User MIMO (MU-MIMO), and higher-order coding 1,024-QAM. Some Wi-Fi 6 announcements that have come out of CES 2020 include:

Some of the service providers that use Actiontec products. (Credit: Actiontec)
"Our innovative lineup of Wi-Fi 6 systems represents the next leap forward for networking products," said Louis Liu, CEO of TP-Link USA. "These groundbreaking systems deliver the most robust and reliable Wi-Fi experience available on the market at competitive price points. They are the perfect choice for consumers that demand the highest performance and want to take their Wi-Fi experience to the next level. With numerous products and pricing options, there is a TP-Link Wi-Fi 6 solution for every taste and every budget."
Wi-Fi Alliance members introducing new Wi-Fi products at CES (Credit: Wi-Fi Alliance)
Of course, these three Wi-Fi 6 announcements are not the only new products being introduced at CES. The Wi-Fi Alliance conveniently supplied a map of all their members introducing new Wi-Fi products, primarily Wi-Fi 6, at CES. As can be seen, these products cover a very wide range of wireless applications, from AR/VR through Vehicle Technology and more.
It is a good year to be interested in wireless technology, whether it is 5G or Wi-Fi 6, or both, like Zyxel and many others. Interested ATSC 3.0 for television applications? I've seen several announcements come out of CES on that, too. – Matthew Brennesholtz