360-degree videos are becoming more popular as content for virtual reality headsets, but they can also be viewed on a smartphone or tablet. Just swivel your head or mobile device side-to-side or up/down to see a changing window inside the 360-degree video.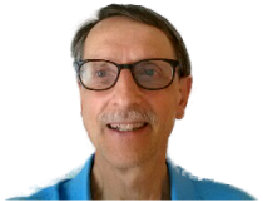 You can also use your mouse to navigate the 360-degree video on a desktop or laptop PC – like navigating Google Street View. The Google Chrome browser is supported, but not other browsers.
The idea is to immerse yourself in a concert, film production, sporting event, game or other real or virtual environment to feel as though you are really there. While the concept sounds great, the reality will be far less compelling. That's because the capture, distribution and display technology is still immature and with wide variations in quality leading to many undesirable effects. But five years from now – that is likely to be a very different story.
A number of companies have been working with YouTube to develop the specifications and offer compatible video. These companies include Bublcam, Giroptic, IC Real Tech, Kodak and Ricoh. You can find more technical information on the video format, along with a script to run on the video file to insert the correct metadata for the YouTube upload.
After reviewing the provided information, content creators can input a number of key elements about the content such as the number of cameras, stitching software, initial view direction (heading, pitch and roll), area (width and height) of the video frame to display and the area of the video frame to encode. What this means is that the entire 360-degree image is packed into a "conventional" video frame with a native resolution (higher is better). What you see is a very distorted image if your browser or mobile device does not support the format, as below.
I decided to try it out on my desktop and mobile Android phone by viewing the first dedicated music video done in 360-degree format and 4k. I used a Chrome browser but you also use a video player from Kolor Eyes. The video I viewed is at: https://youtu.be/LByJ9Q6Lddo(and below – try it!)
On my desktop, I checked my download speed on speedtest.net and recorded a very good 35 Mbps in the middle of the day, so not a high traffic period. I then played the 360-degree video in 4k resolution and did not like the results. The video did not play continuously and stopped every time I clicked on the navigation button to get a new view.
I then tried it in 1080p resolution, which did allow more continuous play and navigation, but with everything blurry and full of compression artifacts in full screen mode on my FHD display. The 4k resolution version had improved image quality but by no means was it crisp and it also had many compression artifacts. You can also clearly see stitching errors where edges are misaligned. Color consistency over the multiple cameras looked pretty good, however.
A second video (Volbeat – Dead But Rising) also features 360-degree capture and navigation, but this video switches from one 360-degree camera to another 360-degree camera and also has more traditional panning and zooming shots. That turns out to be very annoying because as you can start to look around in one shot, you are then transported somewhere else and back again. That could be even more disturbing in an immersive VR headset. At least the Noa Neal "Graffiti" video had one 360-degree camera rig to make it more conducive to looking around.
I had no luck with Samsung Galaxy Android phone. Apparently, my phone is not updating the YouTube App despite my deleting and installing a new version from PlayStore. As a result, the app did not recognize the video as a 360-degree type and plays it in the "warped" format. The Kolor Eye player did work on my phone however, allowing navigation by movement, but image quality was terrible with inconsistent streaming.
Meanwhile, Facebook announced at its F8 Developers Conference that it will offer a 360-video or spherical video service. At the event, attendees could view a 360-degree video on the Oculus VR headset in a "Teleportation Station". The content was shot with a collection of 24 cameras in the company's Menlo Park headquarters. Navigation in the Rift is via head movements; in a tablet or smartphone via device movements; and on your computer you navigate with your mouse.
The plan, said Zuckerberg, is to eventually get this type of video into its Facebook News Feed. As a result, it is now asking third party providers to develop content for the service, which has more than 3B video views every day.
YouTube realizes it is still early days and is ready to help creators in developing content for the platform. Consequently, it is planning on offering a technology showcase on 360-degree videos at its LA design space in April. Perhaps this will be repeated at its other design studios in London, Tokyo, New York and Sao Paolo later on.
Other companies like Jaunt, NextVR, BigLook360, Ateme and others are building professional 360-degree rigs that will offer better capture and stitching technology. But the issue of streaming remains a huge hurdle for any mainstream remote use of this content. This also happens to be a topic we will be discussing at Display Summit this June. – Chris Chinnock