This is the story of real-life companies and how they are wrestling with using VR as an educational tool. Last week I attended a webinar that featured a fabulous glimpse into the flourishing VR in education world. The webinar, entitled "VR & AR/MR for Training & Education – What have we learned?" was a digital offering from (XR) Intelligence by Reuters Events. The featured speakers hailed from a variety of industries, including a children's hospital, car sales/manufacturing, B2B VR development, and an industrial rentals firm.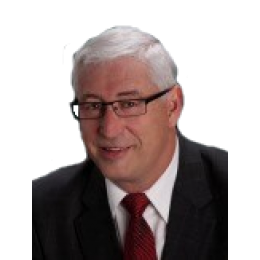 The featured speakers were:
Jeffrey Jacobson, the SIMEngineering XR project manager with Boston Children's Hospital
Walter Davis, the head of talent & learning technology at Aggreko
David Moreno, the head of marketing & business development at Virtualware
Amanda Clarida, the manager of learning design and development for Volvo Trucks
In this first article of a three-part series, we will focus on some of the webinar's newsworthy insights about current use cases and anticipated targets of opportunity.
Interesting Educational Use Cases
The webinar began by exploring how each company was adopting immersive training within its business context, each an illuminating look at real-world use cases for VR:
The Boston Children's Hospital created a specific VR training simulation for mixing medicines in emergency situations, always a very high-stress experience.
The Virtualware company works with replicating complex processes using VR, chiefly in the safety arena, for large spaces (e.g., nuclear facilities and oil/gas plants).
Aggreko described their use of augmented reality training experiences for product and safety training, delivered via self-paced instruction both in and outside of the traditional classroom.
Volvo Trucks highlighted their preliminary use of VR for sales training and marketing support in new product launches. Their goal was to build familiarity with new products when it is not yet possible to have the physical product present.
Targets of Opportunity
One of the questions that proved most intriguing was offered by the webinar's moderator: "What have we learned about where XR is appropriate and where it can provide the best returns?" The speakers, now with experience in hand, took different tacks with their perspective about future "targets of opportunity" in their own relative industries:
Jacobson (BCH) saw huge potential for XR in helping to eliminate "overbooking of their physical training center"; he also envisioned the ability to easily craft and scale repeatable lessons, such as a VR-delivered home training on how to identify and remedy obstacles and hazards at home for physically challenged children.

Davis (Aggreko) reiterated the notion that XR offers a continuum of instructional delivery methods, and that each company needs to look at which tool will best address the business training challenge, be it AR, MR or VR.

Moreno (Virtualware) anticipated seizing most business traction in the energy sector, with continued efforts at safety training and virtual remote training, thus directly reducing the expenses of bringing scattered employees onsite for company training.

Clarida (Volvo) explained that targets of future opportunity for using XR in training will depend upon "what your sales and operations leaders have as pain points".Their future hopes aim to move VR instruction more broadly downstream to dealership and field employees (direct sales, used truck sales, service techs, and other service support staff).
In the next article in the series, we will drill down to some timely issues facing real companies in real time who are using VR for human performance development: measuring the success of VR efforts, managing production costs, and anticipating what might be coming up next in the educational VR training world.