Hot on the heels of its announcement of a partnership with Sharp for the Tivo OS, and as part of its announcement about its Q2'23 financials, Xperi has said it will collaborate with multiple TV manufacturing partners to introduce Tivo OS TVs in North America, putting them in competition with established players like Amazon's Fire TV, Google's Android TV/Google TV, Roku, Samsung's Tizen, LG Electronics' webOS, and others. Recently, we saw that Xperi had signed an agreement with Sharp to sell Tivo OS TVs, which was the second named OEM after Vestel, which will release its products by the end of this year in Europe.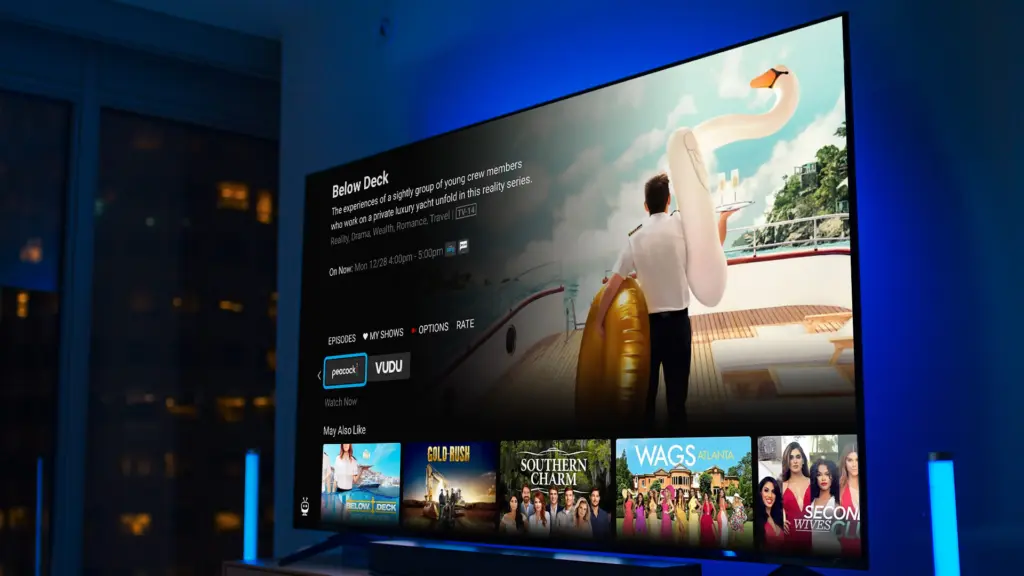 As for its financials, Xperi reported Q2'23 revenues of $126.9 million, a slight uptick from the $126.2 million reported during the same period last year. However, the company's GAAP operating loss for Q2'23 amounted to $35.2 million, which was notably higher than the $22.3 million loss in the prior year's quarter. Non-GAAP financial measures are not based on strict GAAP standards and allow companies to present their financial performance in a way that they believe better reflects their underlying business operations. Hence, non-GAAP measures can exclude certain expenses or include items that are not typically included in GAAP financial statements.
| GAAP highlights (in millions) | Q2'23 | Q2'22 |
| --- | --- | --- |
| Revenue | $126.9 | $126.2 |
| GAAP Operating Loss | -$35.2 | -$22.3 |
| Non-GAAP highlights (in millions) | Q2'23 | Q2'22 |
| --- | --- | --- |
| Revenue | $126.9 | $126.2 |
| Non-GAAP Operating Income/(Loss) | -$1.2 | $6.8 |
| Adjusted EBITDA | $5.2 | $12.1 |
Looking at the results by division, in the Media Platform business, Xperi relied on the significance of its partnership with Sharp as its second original equipment manufacturer (OEM) sign-up. Sharp TVs are anticipated to debut in 2024, beginning in Europe. The company claims a third smart TV OEM has integrated the TiVo OS into their 2024 TV lineup but no indication of who that OEM could be. The company also forged an agreement with Sony to integrate its content search-and-discovery web browser into Sony's smart TV lineup.
Xperi's Connected Car division has achieved significant milestones, including the expansion of the DTS AutoStage in-cabin entertainment platform to over four million vehicles globally, across five automotive brands. Collaborations with broadcast groups representing over 4,000 radio stations have been initiated to enhance metadata and content delivery to AutoStage users. The company secured a new DTS AutoSense program with a major car manufacturer, geared towards in-cabin driver and occupant monitoring. We don't know who. The global program is projected to incorporate AutoSense into vehicles in late 2024, targeting the 2025 model year. Additionally, Xperi launched HD Radio in over ten additional models in North America, further expanding its presence in the new car market.
Xperi's Pay TV sales showed robust growth with double-digit subscriber expansion in the Tivo IPTV segment. Seven new service providers across the Americas were signed during the quarter. The TiVo+ streaming service achieved broader availability, being integrated into an additional 25 video service providers. Xperi deployed Tivo's search-and-recommendation technology with a prominent North American video service provider. In addition, Xperi successfully renewed licenses with major consumer electronics manufacturers for its DTS audio technology and Play-Fi wireless technology.
Xperi reasserted its fiscal 2023 outlook, expecting revenues in the range of $510 million to $540 million for both GAAP and non-GAAP measures. The non-GAAP outlook also indicated an adjusted EBITDA margin of 6% to 10%.