Samsung has announced the global availability of its recently launched products: the Galaxy Z Flip5, Galaxy Z Fold5, Galaxy Watch6 series, and Galaxy Tab S9 series. The fifth generation of Samsung's foldable devices, the Galaxy Z Flip5 and Z Fold5, have seen record-breaking pre-order numbers worldwide, according to the company, with 65% of consumers picking the Galaxy Z Flip5. The new products are officially available in Europe, North America, China, and Korea as of today, with additional countries to follow. To juice up the third quarter, Samsung has jump started the new device buying season with its products, which would usually be hitting the market around the September to October timeframe. So far, the company is claiming that its strategy is working out well for it but we will have to wait to see what that means when Samsung releases its financials for the quarter later in the year.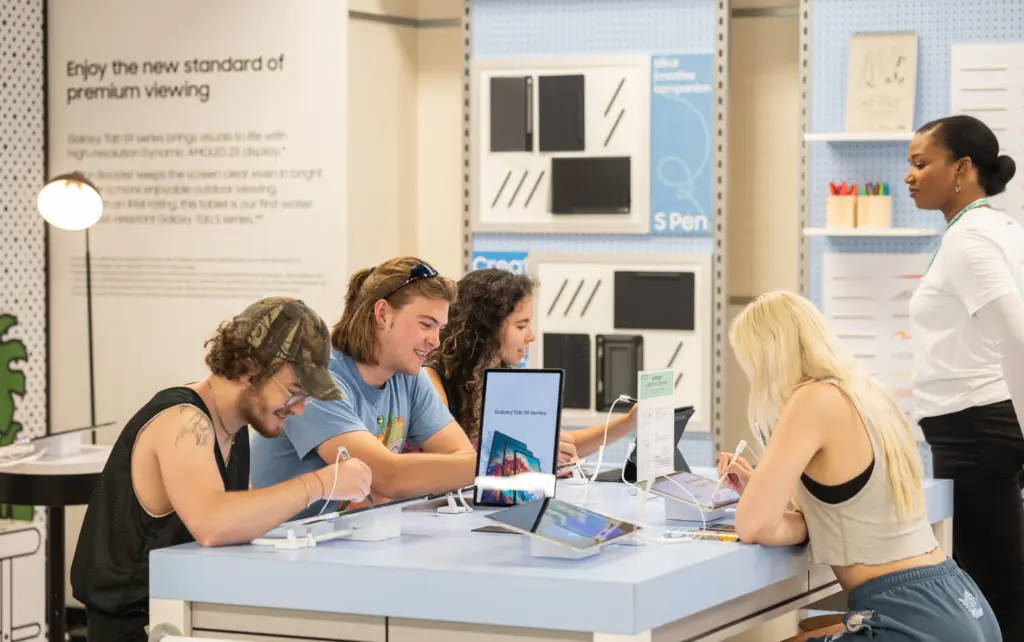 The Galaxy Z Flip5 is offered in nature-inspired colors with a range of accessories, while the Galaxy Z Fold5 will be available in a selection of sophisticated colors and new accessories like the Slim S Pen Case. The S Pen Fold Edition is only compatible with Galaxy Z Fold5, Galaxy Z Fold4 and Galaxy Z Fold3 5G. Preset Slim S Pen Case and S Pen Fold Edition color combinations include Graphite case with Black S Pen, Sand case with Apricot S Pen and Icy Blue case with Lime S Pen.
The Galaxy Watch6 comes in two size options, with the Classic version featuring a rotating bezel, and the Galaxy Tab S9 series is available in two colors and three sizes. Measured diagonally, the Galaxy Tab S9's screen size is 11-inch in the full rectangle and 10.9-inch, accounting for the rounded corners, the Galaxy Tab S9+'s screen size is 12.4-inch in the full rectangle and 12.4-inch with rounded corners, and the Galaxy Tab S9 Ultra's screen size is 14.6-inch in the full rectangle and 14.5-inch with rounded corners; actual viewable area is less due to the rounded corners and camera hole.
President and Head of Mobile eXperience Business at Samsung Electronics, TM Roh, expressed excitement over the early users' response, pointing to the strong pre-order momentum as evidence that the new devices resonate with consumers around the world.