Rumors began circulating nine years ago in 2014 that Apple was working on augmented reality (AR) smart glasses when the company acquired LuxVue Technology, a startup company that developed MicroLED based displays. AR smart glasses were speculated to be Apple's next big thing. Apple bought Metaio in 2015. Apple wanted the German software company then for AR applications on a smartphone for visualizing future Ikea products in one's home.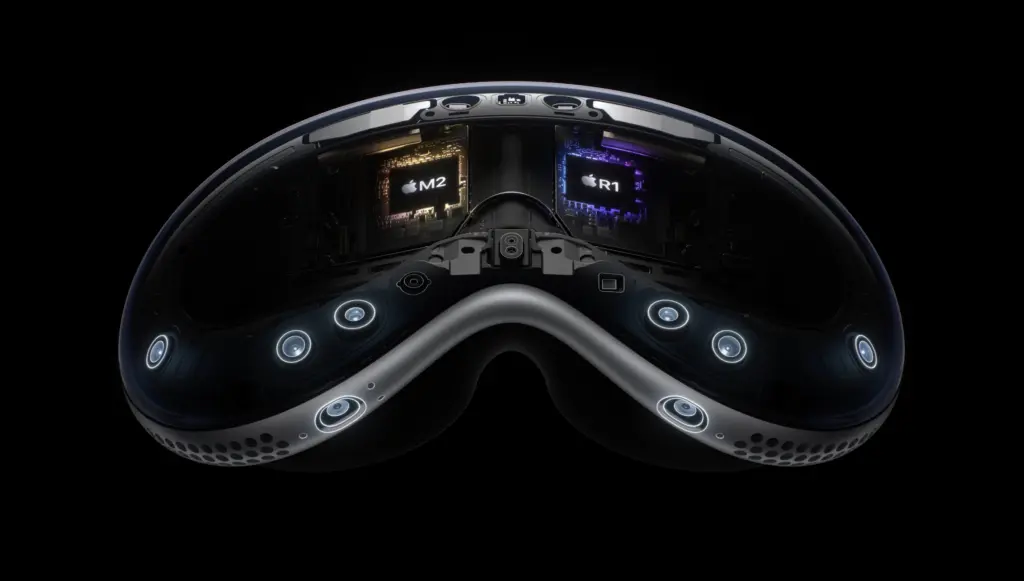 In 2016, the Financial Times said Apple had over 100 people building augmented reality prototypes headsets. In 2017, Bloomberg reported Apple's AR headset would ship as early as 2020. In 2018, Apple bought Akonia Holographics, a startup that made lenses for augmented-reality glasses.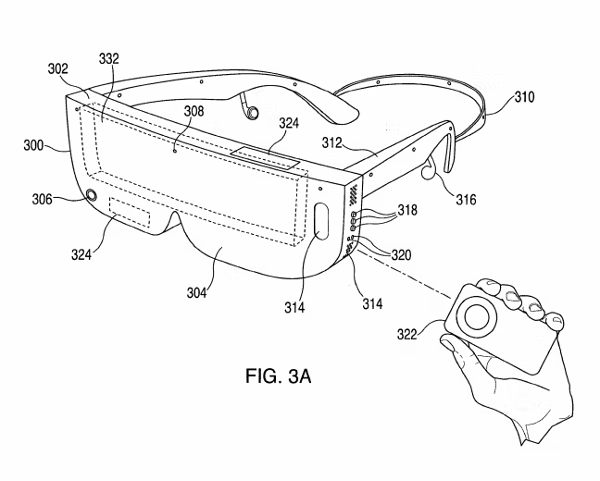 Apple invested $330 Million in a Taiwanese factory where MicroLED display development will be 'top priority' for future iPhones, iPads, MacBooks, and other devices. Couldn't an AR device be an 'other' device and use such a display? Apple announced its ARKit at WWDC 2017.
"With iOS 11, we're delivering the biggest AR platform in the world, and it's available today for developers to begin building AR experiences using ARKit for hundreds of millions of iPhone and iPad users," said Craig Federighi, Apple's senior vice president of software engineering.
And in 2018, Apple rolled out a 1.5 update that improved the way it maps the user's environment as well as a new auto-focus feature. In 2019, Apple filed a continuation patent indicating AR glasses would use the iPhone as an engine to generate interactive holograms.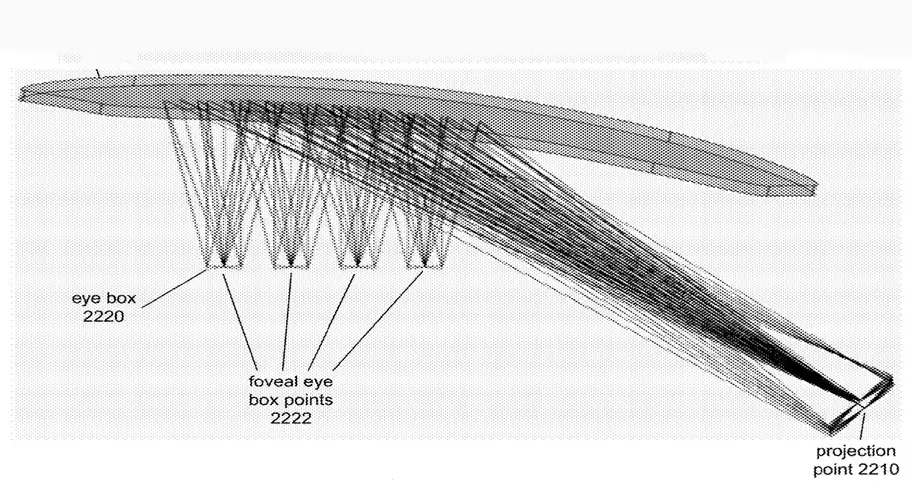 The system would use miniature projectors to beam holograms directly into one's eyes. Using a projector that beams multiple tiny points of light onto a lens, would create a hologram that could be seen within a specific eye box area. Apple had reportedly been researching retinal display technologies for years, and in 2017, leaked internal safety reports suggested that employees may have been injured by prototypes using eye-directed lasers.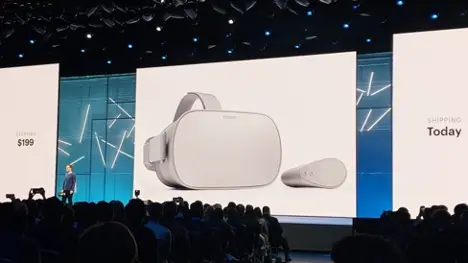 During all these leaks, speculations, and comments from people in the know, developers have continued to spot references to a "Starboard" stereoscopic AR solution in iOS 13, most recently pointing at accessories that may only be supported by iPhone 11 and later devices. On the hardware front, Apple has said only that it views AR as a potentially major area of interest, while releasing ARKit 3 and related software in 2019 to encourage developer prototyping of AR apps for iOS and iPadOS devices. And in 2022, it was rumored the company had two AR platforms that would use Apple's realityOS. The first would be a headset; the second glasses.
| Date | Source | Rumor |
| --- | --- | --- |
| March 26, 2020 | Slash Gear | They had a prototype of a VR headset controller. The Vision Pro does not use controllers, but apparently there was an internal dispute on whether or not to make the headset solo. |
| January 21, 2021 | Bloomberg (Gurman) | Rumored release date: 2022. Rumored cost: Expensive enough that "some Apple insiders believe the company may sell only one headset per day per retail store." |
| February 4, 2021 | The Information | Rumored release date: 2022. Rumored cost: $3,000. The first big leak. Got the ski goggles design down correctly. |
| September 22, 2022 | The Elec (Gijong Lee) | Apple originally requested 2,800 ppi from Samsung and LG but changed its order to 3,500 ppi (not true—at least not anymore; now it's 4,000 ppi). |
| January 23, 2023 | Bloomberg (Gurman) | Rumored release date: 2023. Rumored cost: Approx. $3,000. VR product that can also do AR by using a dial (true). Can select with eyes, no hand controller (true). Headset has two high-res displays developed with Sony. FaceTime turns actual user face into an emoji (true). Immersive watching is a huge selling point (true). Apple will offer prescription custom lenses (not true). |
| January 3, 2023 | The Information (Wayne Ma) | Rumored cost: $3,000 or more. Color passthrough to see AR, while being a mostly VR product (true). Dial on the right side to affect how much is seen (true). Separate battery pack on wrist (true). |
| March 23, 2023 | Sonny Dickson (MacRumors) | Mostly posted images of the internals. Mapped out exact components and the ski goggles pretty well. |
Apple, the most secretive company in the industry, and darling of the digerati, is also the most watched company by geeks, influencers, and investors trying to pick a share price. A lot of eyeballs on Apple and so any tidbit, any rumor, and disgruntled employee's comments at a bar gets picked up in nano seconds and echoed all over the web faster than a sneeze can spread a virus.
So we knew. We all knew exactly what Apple was going to do, what it was doing—except we didn't. Sure, some people came pretty close to guessing bits and pieces of it, but the final judgement is—we didn't know. We were surprised. Certainly at the amount of tech that was in the Vision Pro, and the estimates of the BOM.
Now the speculations will be about how many the company will sell and how soon. We've seen projections from the experts saying 200,000, 500,000, over a million. Does this sound familiar? And then the other experts, by the way, all of these arm-chair experts sit in a soft chair and the only exercise they get is pressing the enter key, none of them have been on a shop floor, in a fab, or a distribution center since windows 95. So these experts are now going to pontificate about Apple's supply chain and if it can get the parts needed to build 20 million, or 2,000 units.
Here's my forecast. Apple will sell less than 200,000 by the end of 2024. Reviews will be mixed, with the haters finding all the flaws, and the fans finding all the merits. By 2025, 26 at the latest you won't hear anything about it or be able to find one—the Glass-effect.
But, what you will find is a killer product that has replaced it.
I think Apple has just engaged the world in its product testing proving grounds and will get 200,000 priceless inputs on how to do it better. You have to remember, Apple is a really stupid company that doesn't know how to do anything.
Right. I'd never bet against them.
Jon Peddie is the founder and president of Jon Peddie Research, the parent company of Display Daily. He has been named one of the world's most influential analysts and is an ACM Distinguished Speaker, an IEEE Distinguished Visitor, and named an IEEE Computer Society Distinguished Contributor and Charter member. Jon's The History of the GPU is the definitive reference for the industry. Additional research for this article was provided by Tristan Perona.