The Vuze 360 degree camera that we reported on at CES (CES Unveiled Introduces New Projector and Allows Royole Check) has said that it would show its $799 camera at the forthcoming Photokina event. The camera generates UltraHD stereo 3D content (2D is an option) from eight FullHD cameras (1200 resolution horizontally and 1800 vertically) that are in the unit. The company claims 'near real time' stitching of around one minute of processiong for one minute of footage. The Vuze Studio software automatically carries out editing and stitching functions such as camera calibration, vignette, fisheye and perspective correction, white balance and exposure correction as well as stereo alignment for consistent parallax.
The unit can be operated from an iOS or Android device and can run for an hour on the integral battery and SD card. Optional larger cards and an add-on battery can be purchased. Raw footage takes around 1GB per minute and finished content takes 300MB per minute.
Shipping will start in Q4 2016.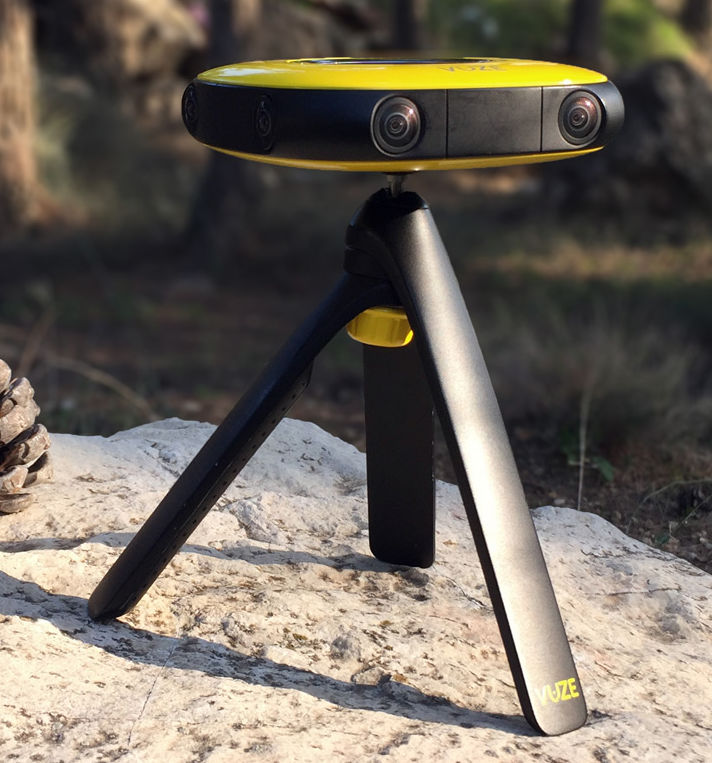 Vuze camera – click for higher resolution