In my last DD I reflected upon the chances for AR and VR in the consumer environment and came to the conclusion that for a day to day use of AR / VR a lot of new technology needs to be developed. At this point a wide consumer adoption of this technology is quite unlikely.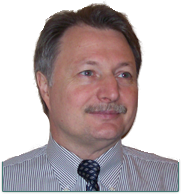 When I made this assessment I specifically excluded professional applications from this scenario as AR / VR is making good headway in these applications. Today, I am presenting an application in the location based entertainment (LBE) space that is pushing the boundaries of what VR can do to the next level.
For quite some time, entertainment centers (amusement parks, shopping malls, etc.) have been using VR-based activities as the next generation technology to draw in customers. In most of these installations a group of people wears VR headsets and interact in a laser tag-like gaming environment. Here the user wanders through a virtual world seeing, exploring, experiencing and maybe even fighting his way around the world that is limited by the size of the room.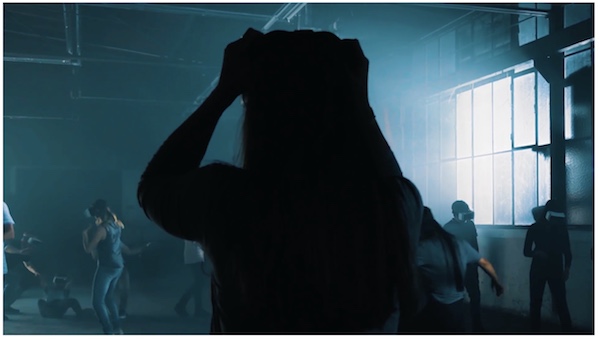 Holodeck VR in Real Life
As one of the companies enabling such environments, Holodeck VR shows the difference between the reality of a dreary game room (shown above) and the experience the user has in the virtual reality (shown below). Comparing this VR environment to Hollywood standards, we see that this looks pretty much like a decent animated movie, even though it is not on the level of Ready Player One or the Matrix at this point in time. The expertise of Holodeck VR, a German based company lies in the number of players that can simultaneously be present in the VR space.
Holodeck VR in VR mode
Taking a step in the direction of LBE, they have signed up with VR Coaster to create a state of the art new form of VR entertainment, VR Bumper Cars. If you are stunned like me, think about it a little more. Bumper cars are a typical old fashioned amusement ride that has seen better days for a while. It is a relatively safe activity that allows kids to drive a 'real' car without the consequences of paying for any damage. Driving in many big cities today can make you feel that the streets are getting closer and closer to a real world bumper car ride with more severe consequences.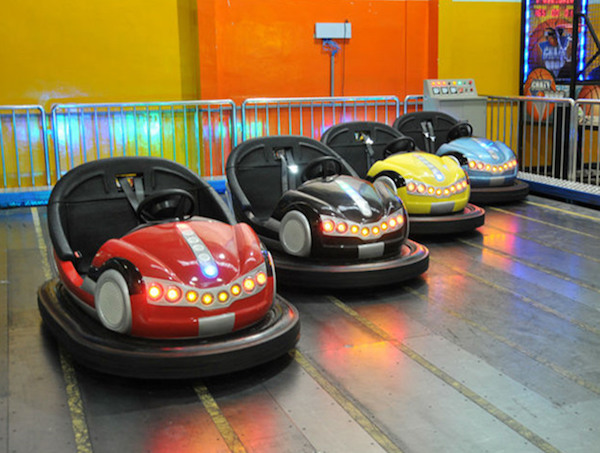 Overall ,this could be seen as an attempt to upgrade an existing and rather dull entertainment ride with a low investment threshold to become a new top performer. A virtual reality layer on top of an old fashioned bumper car ride, they may even get some teenagers interested in that venue.
"With this world's first VR Bumper Cars Attraction, we will one again open a new chapter in Location Based Virtual Reality." says Prof. Thomas Wagner, Managing Partner of VR Coaster GmbH & Co. KG. According to the press release, "for the first time, guests can not only walk around in a virtual world, but also drive their own fantastic vehicle. Guests will not only compete with each other, but also against giant robotic enemies that will confront the drivers. They can get conquered with teamwork and by using the many extras and upgrades that can get picked up by the players".
They got me with the "many extras and upgrades". This will be an additional income stream for the park. You really want to be faster, just pay for an upgrade. Ingenious! (As long as people want to get on the ride in the first place) Not everything that sounds as a great idea turns out to be one.
The VR bumper car ride is called "Steampunk VR Scooter" and will take its visitors into a Wild West style Arena where they will compete against each other with retro-futuristic steam engines. Compare this to the typical bumper car decorations we have today. I tried to get some screen shots from Holodeck VR, but I was not getting any response in time for this article.
The whole installation is already in development and will be installed in the 'Erlebnispark Schloss Thurn' in Germany. I would certainly take a turn to drive my steam engine into the other steam engines, but maybe I am better off letting my grandchildren take a turn. – NH