The consumer shift to streaming TV has been rapid and dramatic over the last decade. Now, a company called Loop Media aims to bring that streaming revolution to public venues, offering businesses a more compelling alternative to cable and satellite for their out-of-home screens. I spoke with Loop's CEO Jon Niermann about how they are reimagining background TV in bars, restaurants, salons, doctor's offices and other locations.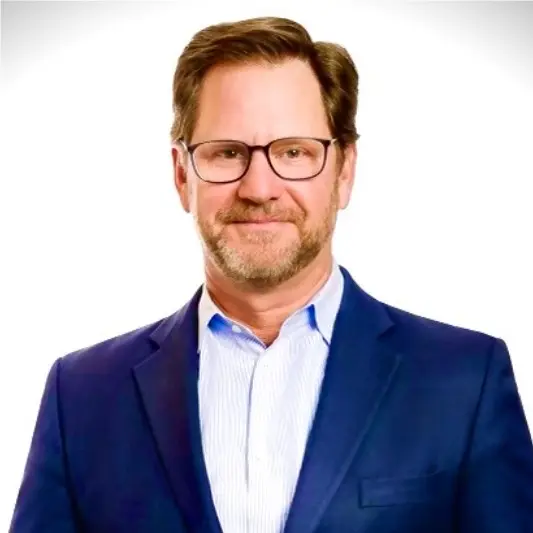 Loop Media provides streaming TV content and digital advertising solutions for out-of-home businesses through its proprietary platform. The company offers both free ad-supported and paid subscription models to venues like bars, restaurants and salons. Loop had 71,000 active Loop player/partner screens as of June 2023, up over 300% from a year ago. Total revenue grew 81% to $38.1 million for the 12 months ending June 2023. The platform includes Loop's owned streaming devices in venues and monetization services for 3rd party screens. Loop works with brands and agencies to place targeted ads based on venue demographics and geography.
According to Niermann, their goal is to make those venue screens more engaging through customized, contextualized content. The company, based in California, actually began in 2016 by offering streaming channels on platforms like Roku and CTV before pivoting to the out-of-home market.
"We grew up as a CTV company and now we're taking that CTV model to out-of-home," Niermann explained.
Most venues today rely on cable/satellite or struggle to program their screens effectively. Loop brings a streaming mindset.
"Businesses today are where consumers were in 2007. Now streaming has come on and the majority stream," said Niermann. "Loop is bringing contextualized, customized content to make venues more exciting."
Unlike old-school MTV, Loop allows each venue to create its own music video or viral video channel matching the brand. For example, an Italian restaurant could stream Sinatra, Italian music videos and footage of Italy while a university student center might play current music and viral clips tailored to students.
"No two Loop venues are the same," said Niermann. With the ability to program different content across multiple screens, the vibe can be dialed in.
Loop's free ad-supported option has proven popular, especially among smaller "mom and pop" venues that don't want the cost of satellite TV and would otherwise just display cable news or other filler content. The company uses data and AI to target relevant, non-competitive ads by each location. With granular metrics, Loop can showcase ad performance and impact. Niermann believes out-of-home is a space advertisers already understand.
"If there's one place advertisers are used to, I'd argue it would be out of home – when sitting in a bar and ads are just always there," he said.
Over time, Loop has identified which types of venues produce the best results and engagement. The ideal targets have longer customer dwell times like restaurants, bars, salons and waiting rooms. Universities are a fast emerging category, providing access to an valuable younger demographic in student centers and common areas. Loop has deployed some 71,000 screens at high-traffic chains like Buffalo Wild Wings and Applebee's across North America.
Loop is hardware agnostic, working across display types from point-of-sale systems to large-format screens. The focus is delivering quality cable-like content.
"Big screens are great, but we can do anything from a point of sale display to a large outdoor display," said Niermann.
While Loop provides its own streaming device, the company doesn't want to be boxed in as just a hardware provider. Some of their fastest growth now comes through what they call a Partner Platform. By providing the streaming content and monetization platform for existing screens and networks, Niermann sees a huge opportunity to expand reach. One example is partnering with a convenience store chain to program and sell ads on pump screens and point-of-sale systems. This "last click" exposure right before purchase converts well for advertisers.
Niermann is also eager to explore partnerships with display manufacturers, AV integrators and distributors. The affiliate program offers financial incentives to resell and deploy Loop. But the same approach works globally. Local partnerships provide knowledge and resources. Loop is being selective about which international markets to target next.
"I know the value of local partnerships. You cannot successfully enter these countries without local partners," Niermann stated.
In addition to its North American footprint, Loop.TV has already begun working in countries like New Zealand, Australia, the UK, Mexico, Singapore and the Philippines. Partnerships with display vendors and networks across Europe and Asia will power broader global expansion plans in 2023-2024. The company recently attended an industry conference in Korea specifically to source more Korean content for targeting. Having locally relevant content unlocks new opportunities.
Part of Loop's mission is to educate the ecosystem about the benefits of modern streaming content for their customers. There are inherent barriers with vendors slow to react. But Niermann's encouraged by pockets of progress.
"I'm quite a big advocate of the advertising platforms that are evolving and the merger of out-of-home and connected TV," said Niermann.
Loop sits squarely in the convergence – filling a gap between traditional out-of-home and streaming TV. By combining the best of both worlds, they have an opportunity to define the next generation of displays in bars, restaurants, waiting rooms and other public venues. It may just be what finally propels out-of-home screens into the streaming age.