Vision Products, a maker of head mounted displays (HMDs) for military aviation, will demonstrate its SA-62/S HMD driven by CATI's X-IG image generator along with a full-scale mockup of its new HMD for degraded visual environments (DVEs) in at the Army Aviation Summit.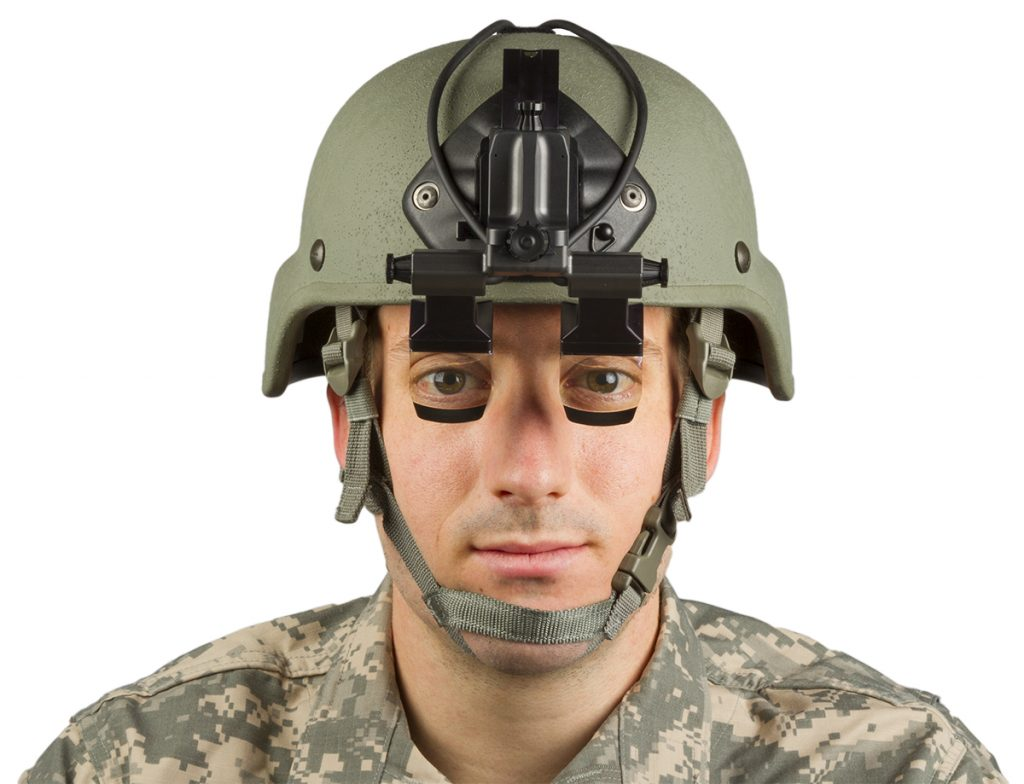 The SA-62/S HMD is a head-mounted display designed for military aviation applications. It features high-resolution (1920 x 1200) eMagin color OLED microdisplays that provide an extremely sharp image, as well as a wide 62-degree diagonal field of view. The HMD also has an innovative free-form prism eyepiece design that minimizes peripheral obscuration, providing users with an unobstructed view of the real world.
The SA-62/S can be mounted to a helmet or a soft-mount using a standard AKA2 or ANVIS interface plate, and can be flipped up to a secure stowage position when not in use. It has adjustments to ensure that users always have the correct fit for comfortable viewing, and optional flip-up semitransparent filters to control light in bright ambient environments.
The A3RO-DS62/S HMD, which is being developed for the Army for operating in degraded environments, provides pilots with a day/night HMD capability using their standard issue ANVIS NVGs (night vision goggles). Unfortunately, there is no further information provided about the specific technology used in this HMD.
CATI's X-IG Image Generator, which is used to drive the SA-62/S HMD, is a high-performance image generator designed for training and simulation applications. It can generate realistic and detailed simulations of various environments and scenarios, and is compatible with a wide range of displays and systems.