We reported on a deal between Vuzix and Toshiba at the end of last year (Vuzix Signs Exclusive Supply Agreement with Toshiba) and now Toshiba has introduced dynaEdge AR glasses. The glasses can be used with the dynaEdge DE-100 Mobile Mini PC from Toshiba and connection is via USB Type-C. The unit is available in a glasses form factor or with a mounting for a safety helmet or with a headband.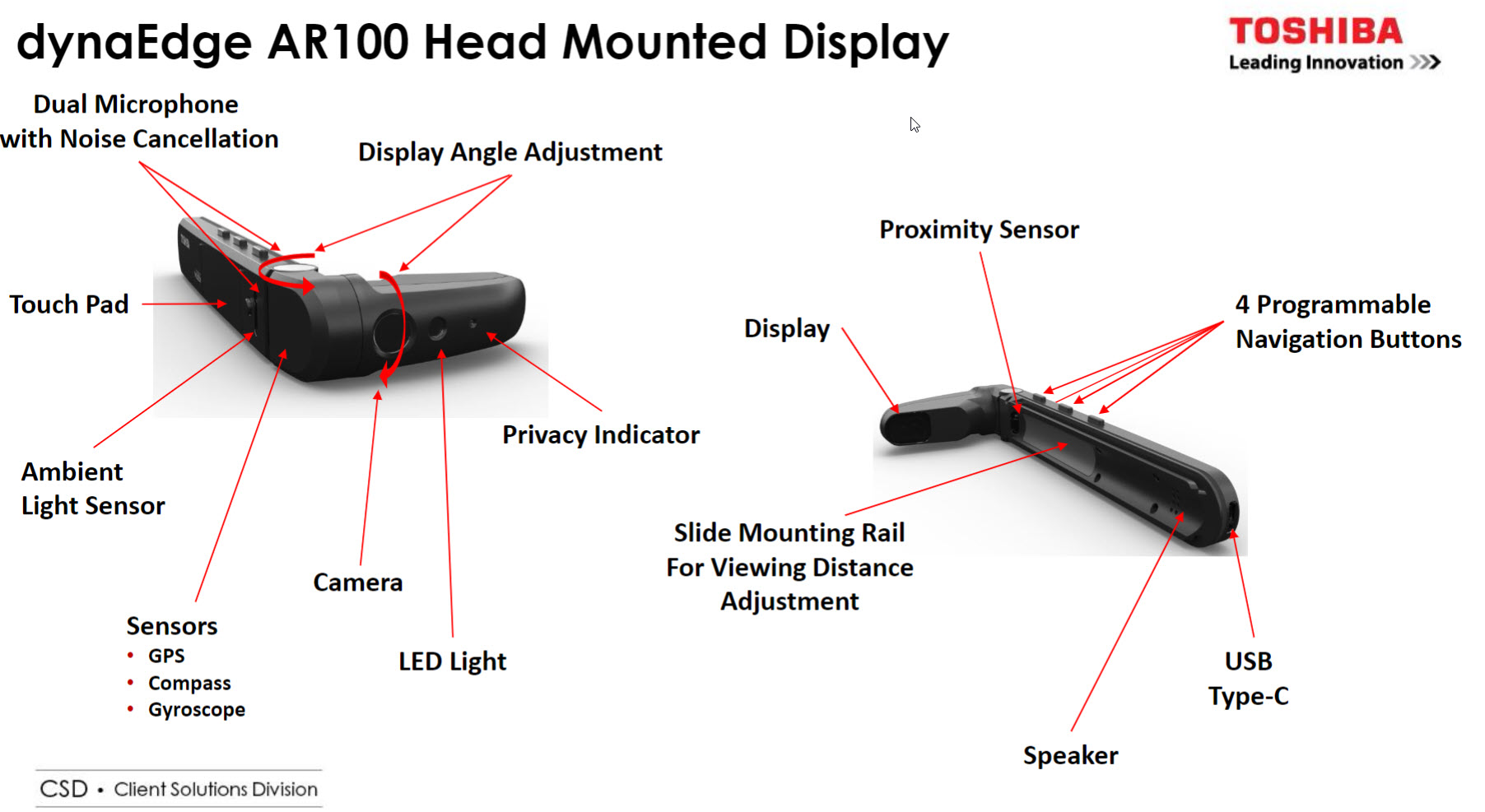 Toshiba's DynaEdge AR100. Click for higher resolution
The imager in the glasses is a 640 x 360 resolution device and the camera is a 5 megapixel unit that can capture video at 1080p. There are proximity, ambient light and GPS sensors as well as a gyroscope, an accelerometer and a compass. There are dual microphones and an integrated speaker. The weight is 47 gms (1.65 oz). (Vuzix qoutes its M300, which this unit is based on, has 2,000 cd/m² of output although Toshiba has not quoted brightness).
The glasses will be supplied with the Vision DE Suite from Toshiba which is an application to support messaging (text, audio, still images and video) as well as allowing the browsing of pdfs. The glasses have a camera so the suite supports still and motion image capture.
The glasses are co-branded as 'Powered by Vuzix'.
Engadget got a chance to try the Toshiba version.