If you buy a quantum-dot (QD) or QLED-enchanced LCD-TV, it will have quantum dots made by or licensed by Nanosys. There are other quantum dot companies playing around the edges, and some claim they sell sdots — but for some reason those dots don't appear in products any of us buy. (see Pete's roundups for more (Quantum Dot Symposium Roundup and QD Supplier Roundup)
So what do you do if you have a virtual monopoly in the display market for quantum dots? First, because quantum dots are currently used only in premium sets, you realize you don't want to limit your customers to those whose name begins with "S." Also, you want to develop QD products and architectures that will improve TV performance and lower cost. And you don't want to limit applications only to LCDs.
At Display Week, Nanosys's Jeff Yurek said,
"Quantum dots are the technology platform for all future displays. We don't care where the photons come from."
In other words, the color conversion performed by QDs, can be just as useful for downconverting the light from blue microLEDs as from the blue LED backlight in an LCD-TV.
Yurek added later that AUO was showing "a fantastic QD gaming monitor" and that Tianma was showing a demo with 90% BT.2020 based on what Tianma called "less-Cd Dots."
In its booth, Nanosys showed technology demos including one for ink-jetted QD-matrices to replace the matrix color filters used in current LCDs. Another showed early-stage electroluminescent QDs, These demos were shown privately at CES. At Display Week they were available for all to see.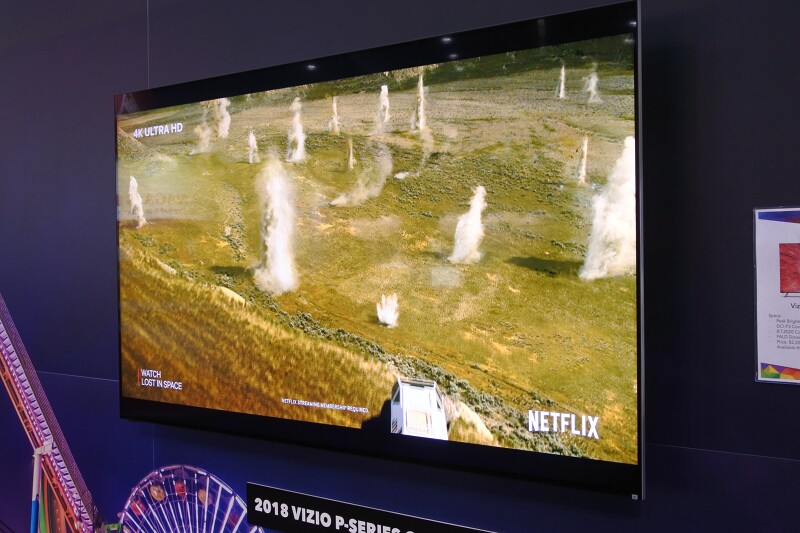 Fig. 1. The Vizio P Series Quantum TV with Nanosys's Hyperion QD film and 192 full-array local dimming zones delivered an impressive image. (Photo: Ken Werner)
Also shown in the booth, and new to me, was the Vizio P Series Quantum 65-inch TV. The set uses Nanosys's Hyperion low-cadmium QD film and has a full-array backlight with 192 local dimming zones. Peak brightness is greater than 2000 cd/m², a data card said, with DCI-P3 coverage of greater than 98% and BT.2020 coverage of greater than 80%. This impressive-looking set will be available early this summer at an MSRP of $2200, according to the card. This price compares with an MSRP of $3500 for Samsung's stunning 65″ Q9F with 500 local dimming zones. It would be interesting to compare these sets side by side.
Also in the booth was a side-by-side comparison of the Samsung Q9 and an unidentified OLED TV. We reported on this comparison at CES. What was unexpected here was the serious burn-in of a logo in the OLED set (Fig. 2, 3). Yurek said the set had only been running for about 60 hours and offered to show me the dated sales receipt. The burn-in was a complete surprise to everyone who saw it, and it's hard to believe it is typical of modern OLED TV sets. Comments from LG Display are invited. — Ken Werner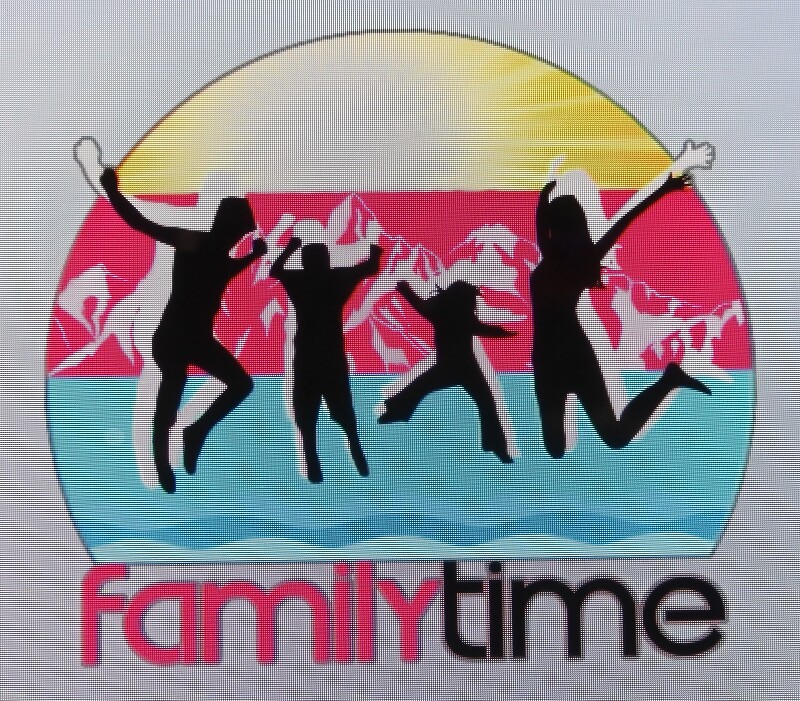 Fig. 2. This Familytime logo appeared constantly on both the OLED set and the Samsung Q9 set in the Nanosys booth. (Photo: Ken Werner)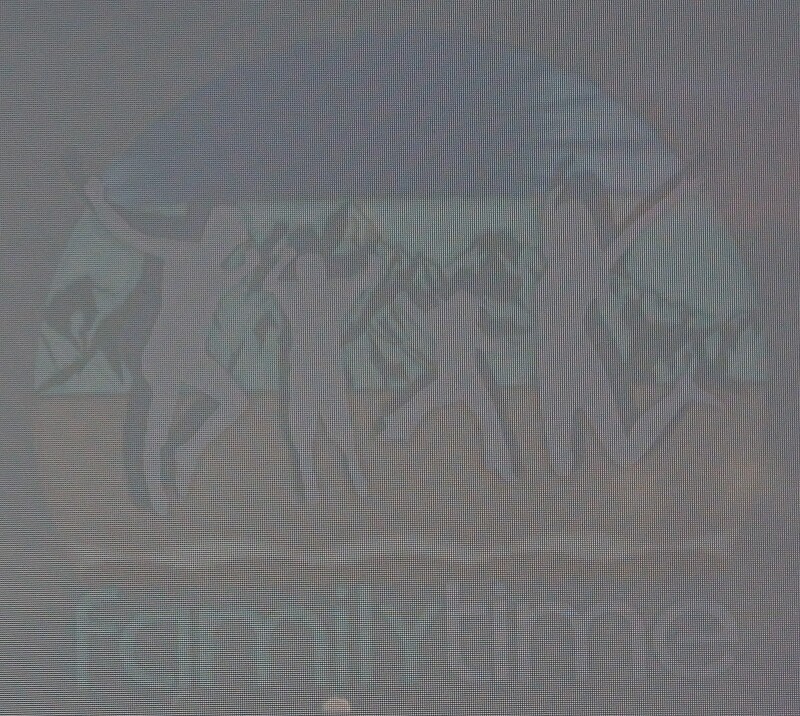 Fig. 3. The logo burned into the OLED set after about 60 hours, according to Nanosys's Jeff Yurek. Unsurprisingly, there was no burn-in on the quantum-dot-enhanced LCD-TV. (Photo: Ken Werner)