In an article by the Australian Financial Review, Paul Smith reports that eBay Australia / New Zealand and Myer, a regional department store, have partnered to create the first virtual reality store in the world. As they report, the partnership between eBay and Myer will be exploring this new retail channel with the help of an app that runs on smartphone-based VR systems like Samsung's Gear VR or Google Cardboard. They have also made 15,000 low cost versions of the VR headset, called 'shoptical' available for free.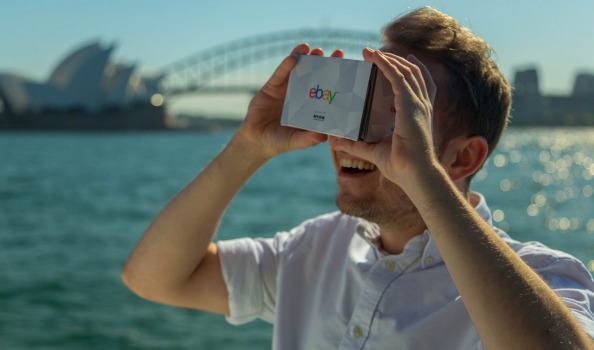 eBay and Myer introduce VR shopping – Australian Financial Review
The shopping itself is similar to on-line stores as items are placed into a shopping cart for later checkout. It does not seem that the simple VR headsets have enough input possibilities to create a fancy user interface. It is reported that the app will not create a virtual store in the sense of a representation of a physical store, but will provide users with a look at different item categories that allow them to drill down further when staring at them.
eBay said that they are looking at this innovation as a test platform for future development of new retail channels. Interestingly they believe that the time is ripe for such a development, because they have sold tens of thousands of virtual headsets in Australia between January and April. – NH