TCL has unveiled the C11G Pro Lingxi QD-MiniLED TV in China. The TCL X11G is available in 98-inch and 85-inch sizes, with 5184 backlight partitions and a peak brightness of 5000 nits. The 75-inch variant has 3024 backlight partitions and a peak brightness of 3000 nits.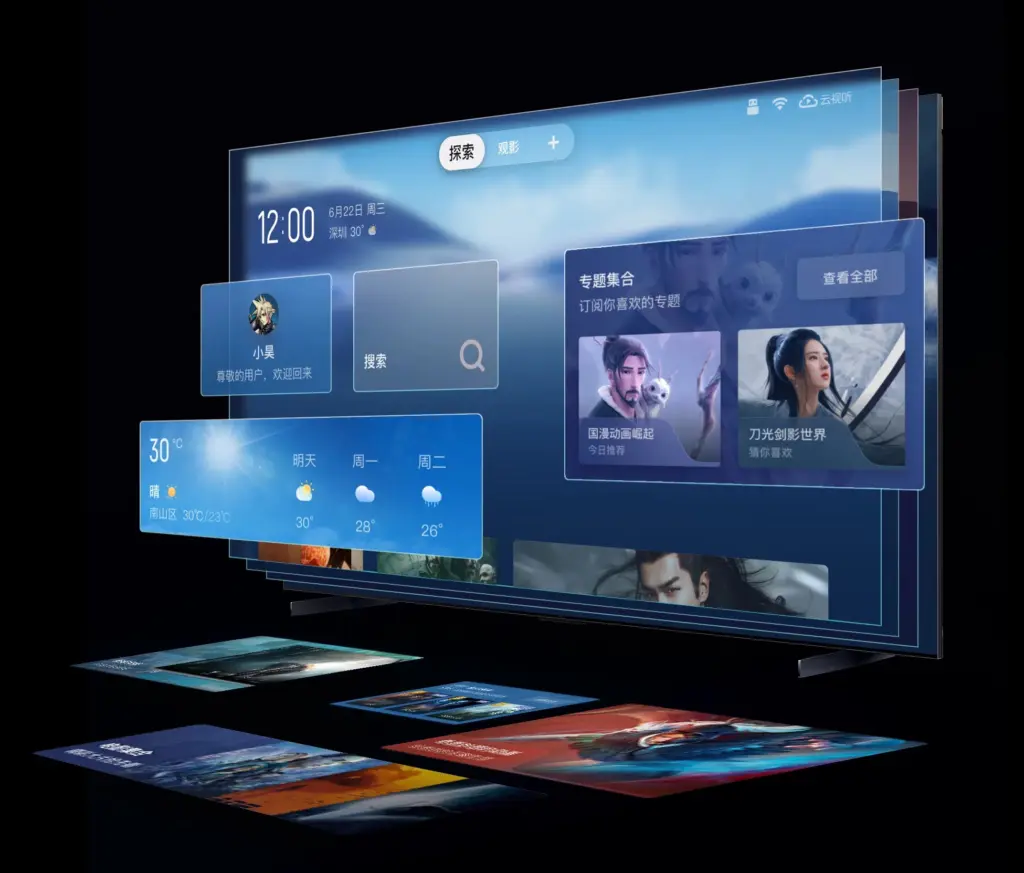 The X11G uses a bidirectional 16-bit patented control technology providing a higher level of brightness from LED chips, according to TCL. TCL claims a 5-fold increase in contrast ratio compared to ordinary IPS screens. The TV features patented refresh rate multiplication technology which automatically activates the 240 Hz refresh mode when a 240 Hz signal HDMI source is connected.
The X11G TV features a disruptive backlight display technology that uses high-efficiency MiniLEDs at a 100-micron level. These MiniLEDs are combined with optical-grade microlenses. The TV employs 5184-level backlight partitions, .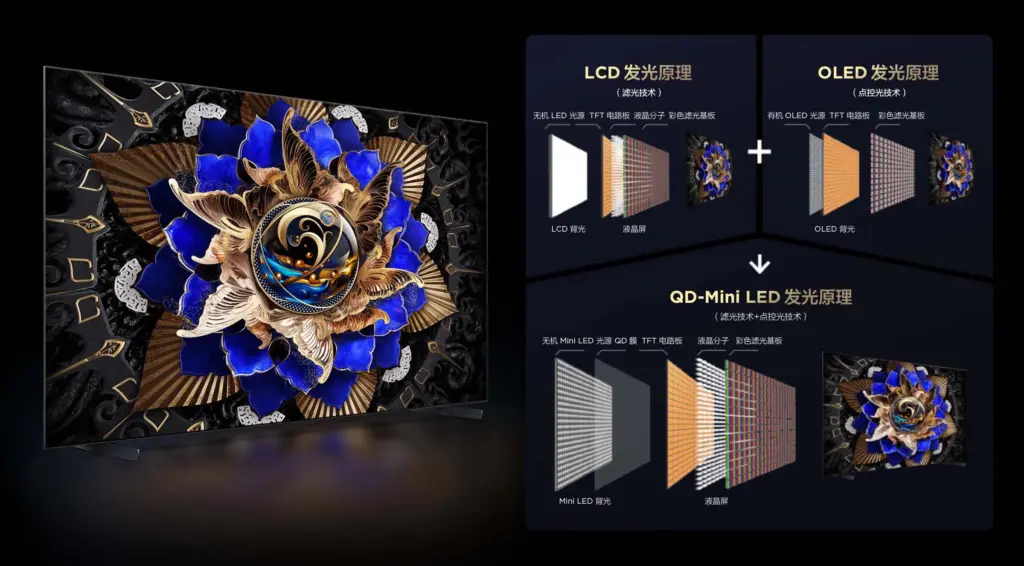 | | | | |
| --- | --- | --- | --- |
| Display size | 98″ | 85″ | 75″ |
| CPU | A732+A732 | A732+A732 | A732+A732 |
| Graphics processor | G52MC1 | G52MC1 | G52MC1 |
| Transmission interface | HDMI2.1*4 | HDMI2.1*4 | HDMI2.1*4 |
| USB interface | USB3.01+USB2.02 | USB3.01+USB2.02 | USB3.01+USB2.02 |
| Memory | 4GB+128GB | 4GB+128GB | 4GB+128GB |
| Weight without base | 66.8 kg | 46.5 kg | 33.4 kg |
| Weight with base | 69 kg | 48.7 kg | 35 kg |
| Dimensions without base | 2178x4112x50 mm | 1887x3410x84 mm | 1665x3395x8 mm |
| Dimensions with base | 2178x4181x290 mm | 1887x4111x222 mm | 1665x3209x96 mm |