BrightSign and Moka Technology, a subsidiary of TCL Technology Group, are teaming up to create a new series of commercial displays with integrated digital signage functionalities. The first product from this collaboration, the Moka BS60, will be revealed at InfoComm 2023.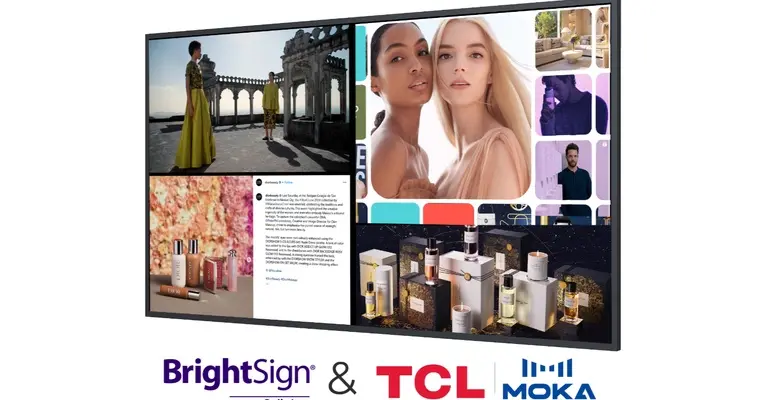 BrightSign has previously partnered with various hardware manufacturers to incorporate its built-in platform, but Moka is the first company to specialize in large-format commercial displays that will embed BrightSign's solution.
The Moka BS60 display supports 4K content and can be installed in either landscape or portrait mode. The ultra-thin design, with a depth of less than two inches, comes with an ultra-narrow matte black bezel. The BS60's features make it a good fit for retail and business applications. The display offers 25% haze and 3H surface hardening. It has 500 nits of brightness, a high color gamut (90%), and ultra-high contrast.
The new line of commercial displays, the Moka BS60, will be available in sizes of 32, 43, 50, 55, and 65 inches. Initially, the distribution of the 55-inch model will start in North America in Q4'23, before the product line is expanded to other key global regions.