At CES 2023, Sharp will launch its first LCD TV with miniLED backlight for the global market. It will be branded "XLED". The company will also showcase the world's largest miniLED LCD TV. Sharp was once a force to be reckoned with in the TV industry, with competitive high-end TVs. Now majority owned by Foxconn, Sharp is plotting a return. The brand will soon add a high-end model to its current line-up consisting of mid-range LCD TVs.
The TV will be unveiled at CES 2023 this week.
"Sharp will exhibit the flagship AQUOS XLED TV model for the global market. Visitors can experience a new generation of images with outstanding brightness and color expression created by mini LED backlighting and quantum-dot technology," the company said.
The "XLED" branding was previously used by Vizio in 2017, similar to how Samsung and TCL use "QLED" and how Hisense uses "ULED". Vizio abandoned "XLED" in 2019 despite continuing to use the same LCD technology in its TVs.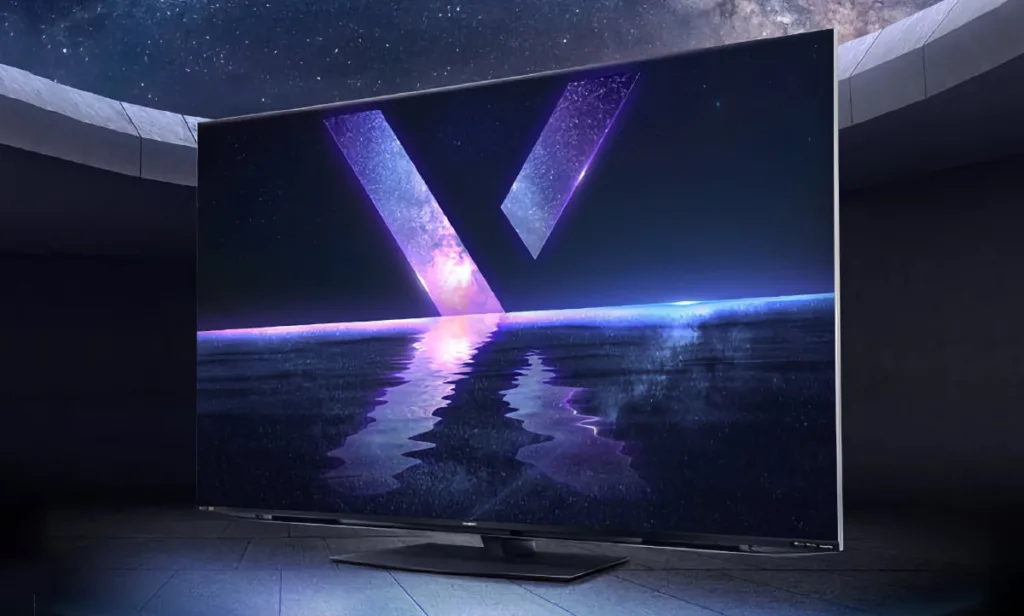 Sharp already offers a 65-inch "XLED" model with IPS LCD, 4K resolution, and 2160 dimming zones in China. It is unclear if the global TV model will be similar.
"In addition, Sharp will unveil a prototype of one of the world's largest 120-inch model for the first time." Vizio launched a 120-inch LCD TV in late 2015 – the first TV with Dolby Vision support. Sharp claims that its prototype will be the first 120-inch LCD TV with a miniLED backlight. Samsung currently offers a 98-inch miniLED LCD TV in multiple markets and TCL in China.