At the SID Los Angeles Chapter's annual One Day Conference on Emerging Display Technology, held on February 9, 2018 at the Costa Mesa Country Club in Costa Mesa, California, Jim Langehennig (Senior Manager for Quality Innovatiion at Samsung's North American Quality Assurance Lab in Pine Brook, New Jersey) provided an early announcement of Samsung's 2018 Q Series TV Line-up.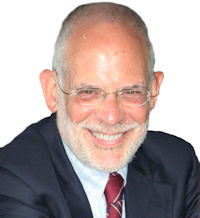 The revelation came during the extremely lively Q&A session following Langehennig's presention on current and future quantum-dot TV sets. During the Q&A questions and answers flowed between knowledgeable audience members, as well as to and from the speaker. Langehenning said that the Q Series would contain four models in 2018, up from three in 2017. The 2018 models will called the Q6, Q7, Q8, and Q9, with the Q8 and Q9 sets having the full-matrix backlight technology demonstrated at CES that impressively suppressed the "halo effect" artifact that marred the image quality of the 2017 sets. (See Display Daily, At CES 2018, Samsung Strikes Back)
Presumably, the Q6 and Q7 will use the edge-lighting technology of 2017. We will see if Samsung has been able to minimize the halo effect on these models when we attend the Samsung 2018 Launch Event in New York on March 7.
Different Dimming Zone Counts
In answer to another question Langehennig said the Q8 and the Q9 would differ in the number of dimming zones each has, but he did not yet know what those numbers were. At CES, Dennis Choi, Senior Engineer in Samsung Electronics' R&D Team for the Visual Display Business, told us that the number of zones would be between 100 and 500. Again, we should learn more about the specifics on March 7.
As shown by Corning at Display Week 2017, the superior local dimming index of Iris Glass relative to acrylic produces a better defined local dimming zone when the material is used in an edge-lighting light guide plate. The pattern produced by the Iris Glass is on the right. Will this glass be used in Samsung's Q6 and Q7 QLED TV sets for 2018? And will it be used in a QDOG configuration? (Photo: Ken Werner)
However, I will speculate. Nanosys, the developer of Samsung's quantum dots, has said it expects the new QDOG architecture for QD-enchanced LCD-TVs to appear in production TVs in 2018. In QDOG — quantum dot on glass — the quantum dots are applied directly on the light-guide plate (LGP), an LGP that is made of glass instead of acrylic or another polymer. (Will QDOG Have its Day?)
As Corning, the maker of the Iris glass used for this configuration, demonstrated at SID Display Week 2017, the stripe-shaped dimming zones are much more tightly defined with a glass LGP than with polymer. This would presumably reduce — although not eliminate — the halo effect, while enabling an even thinner panel than is possible with acrylic. (and Samsung Display showed QDOG panels for professional applications at ISE – Man. Ed.)
Samsung has talked about two separate market segments for premium TVs: design oriented and performance oriented. Extreme thinness would presumably be an important characteristic of design-oriented sets. Samsung may be trying to convince itself there is a class of customers for premium TVs that would sacrifice some display performance for extreme thinness, although Dennis Choi said at CES that the new full-matrix-backlight panels are only slightly thicker than last years edge-lit panels.
I am looking forward to March seventh. – Ken Werner
Ken Werner is Principal of Nutmeg Consultants, specializing in the display industry, manufacturing, technology, and applications, including mobile devices, automotive, and television. He consults for attorneys, investment analysts, and companies re-positioning themselves within the display industry or using displays in their products. He is the 2017 recipient of the Society for Information Display's Lewis and Beatrice Winner Award. You can reach him at [email protected].