Creative Technology have selected the ROE Visual Sapphire platform to expand their rental inventories with a NNP LED system. After a thorough selection process, the Sapphire platform was chosen as the best performing product. Creative Technology (CT) is one of the world's leading suppliers of specialist Audio Visual equipment to the sports, corporate, exhibition and entertainment industries.
CT is renowned for its turn-key project approach, optimum customer service and using the latest innovations and technologies.
"As soon as we noticed a rising market demand for fine pitch, or so-called NNP displays, we have been interested on adding this to our rental inventory", states Graham Andrews, CEO of Creative Technology Group. "We always try to offer our customers the best and latest technologies available. However, applying an NNP LED system for rental purposes, where the LED panels are subject to frequent handling, has proven to be challenging for many LED manufacturers. If we were to invest in such a system, we had to be able to offer a 100% guarantee of a flawless performance."
With the release of the innovative Sapphire LED system by ROE Visual in 2018, CT and ROE Visual, who have a longstanding business relationship, knew there was potential. Still CT took time for thorough product research, including testing and shoot-outs before they decided that Sapphire was the best performing NNP LED platform now available on the market.
"When we launched the Sapphire platform to the market in June 2018, we knew we had created a system that was above market standard, still we took time to extensively test the LED behavior and performance under exacting conditions", adds Grace Kuo, Sales Director for ROE Visual. "We engaged to source to find the perfect LED product for this type of screen. This was challenging, but, with this final product, we're convinced to offer the best available at this time".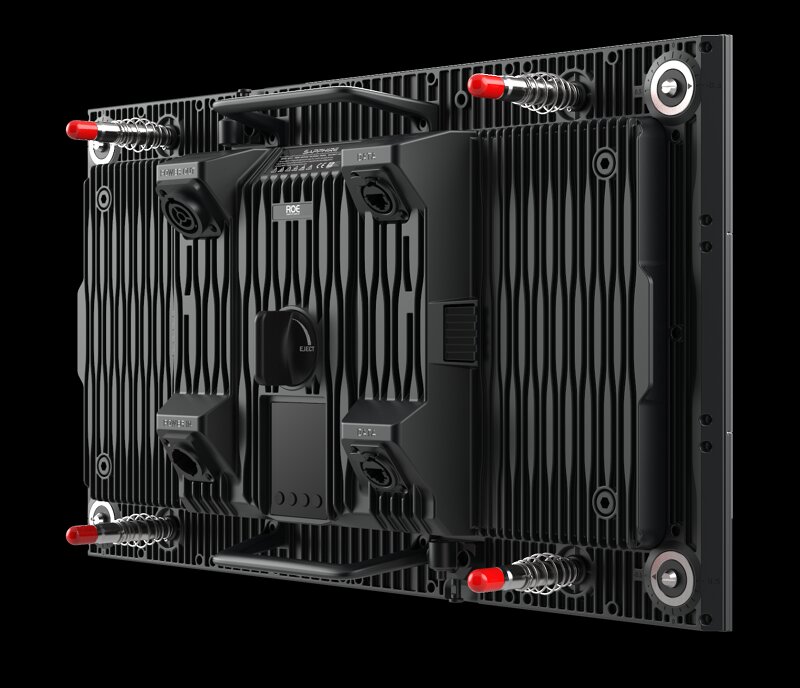 CT has invested considerably in the Sapphire platform with 1,5mm LED panels. This includes a complete batch of accessories, like the intersecting frames that hold the fine pitch LED panels. The frames that hold the panels are manufactured with very narrow tolerances, guaranteeing a flawless canvas, time-and-again, making it ideal for rental purposes.
Using the latest 1in4 Mini LED technology, the visual performance is unmatched. The native 4K panels, with 16:9 measurements will be running on the new MVT processing platform by Megapixel.