Consumer electronics and all man-made products are composed of materials that have been selected, modified and manipulated so as to arrange the atoms into particular forms and to accomplish specific functions.
From stone points, to bronze, to steel, to plastics, to automobiles, the stuff that things are made of is the basis of materials science. Some recent materials developments illustrate the pervasive point that most technological developments are based fundamentally in materials science.
For example, researchers at the University of Illinois have developed a new method to extract more efficient and polarized light from quantum dots (QDs) over a large-scale area. The researchers suggest that combining QD and photonic crystal technology could yield brighter and more efficient displays as well as improved LED lighting. To demonstrate the technology, the researchers fabricated a novel 1mm device (aka Robot Man in micrograph below) made of yellow photonic-crystal-enhanced QDs. The device is made of thousands of quantum dots, each measuring about six nanometers.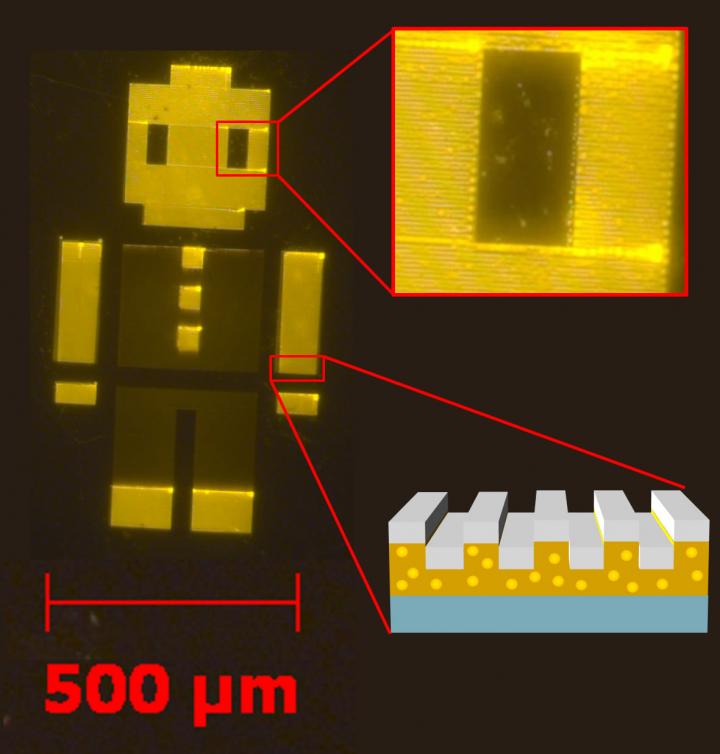 Source: Gloria See, University of Illinois at Urbana-Champaign
The researchers embedded QDs in novel polymer materials that retain strong quantum efficiency. They then used electrohydrodynamic jet (e-jet) printing technology to precisely print the QD-embedded polymers onto photonic crystal structures. This precision eliminates wasted QDs, which are expensive to make. The photonic crystals limit the direction that the QD-generated light is emitted, producing polarized light, which the researchers note is more intense than normal QD light output. Gloria See, the lead author of the research reported this week in Applied Physics Letters, suggests that their replica molded photonic crystals could someday lead to brighter, less expensive, and more efficient displays, stating:
"Since screens consume large amounts of energy in devices like laptops, phones, and tablets, our approach could have a huge impact on energy consumption and battery life. If you start with polarized light, then you double your optical efficiency. If you put the photonic-crystal-enhanced quantum dot into a device like a phone or computer, then the battery will last much longer because the display would only draw half as much power as conventional displays. We made a tiny device, but the process can easily be scaled up to large flexible plastic sheets. We make one expensive 'master' molding template that must be designed very precisely, but we can use the template to produce thousands of replicas very quickly and cheaply."
The University of Illinois work is just one example of the role that engineered materials play in technological products. In another recent development, Pixelligent Technologies has announced the launch of four new zirconia-based nanocrystal material products branded PixClear that can deliver increased light extraction efficiency for organic light emitting diode (OLED) lighting. Craig Bandes, President and CEO of Pixelligent, intends for the new PixClear products to be incorporated into OLED lighting panels as an internal light extraction and smoothing layer, delivering more than twice the amount of light currently extracted in OLED lighting devices. The product line includes two solvent-based and two formulated materials, available both as samples and at commercial scale.
Yet another current example of the role of engineered materials in current consumer electronic products is the growth in the use of sapphire (crystalline Al2O3) as a cover "glass" material as well as a substrate for the production of LEDs for solid state lighting.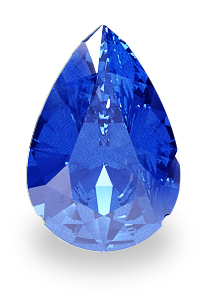 As reported by Yole Développement, while sapphire is a key material for LED manufacturing, 20 percent of 2015 global sapphire consumption (see illustration below) will be used in Apple's iPhone, for the camera lens, fingerprint readers and heart rate monitors covers, and the Apple watch's "crystal."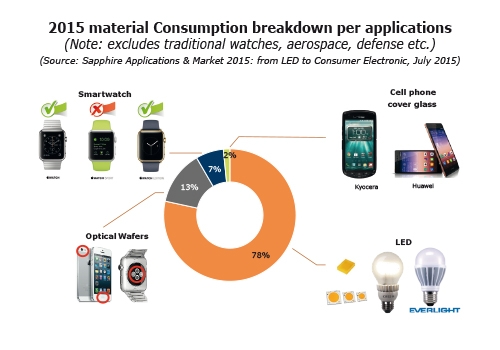 Source: Yole Développement
As these examples illustrate, engineered materials are at the heart of many if not all manufactured products. Continuing to engineer materials into new and more useful forms will enable further options and improvements going forward. I eagerly await these developments. – Phil Wright