Qbic Technology has recently launched two new models in its ePaper signage solutions series: the EP-0400 and the EP-0700. With these ARM-based smart devices, Qbic is aiming at justifying the benefits for productivity and sustainability in workplaces. As a result, the EP-0400 and EP-0700 are designed with the changing work environment in mind, focusing on improving office space efficiency while maintaining an eco-conscious approach. This commitment, the company believes, aligns with the growing emphasis on Environmental, Social, and Governance (ESG) goals within businesses.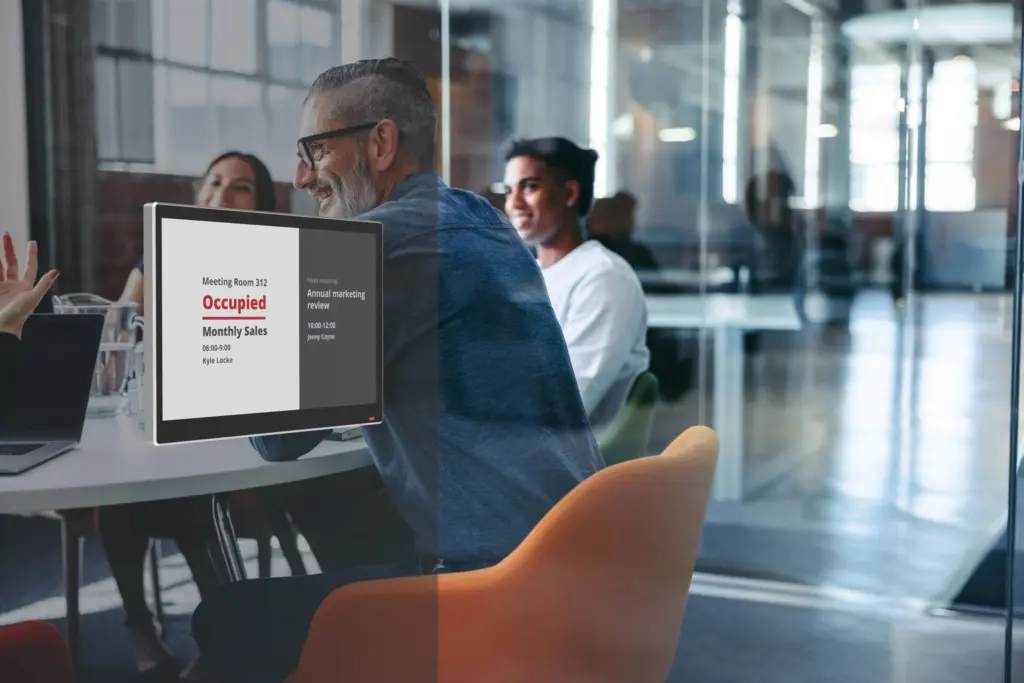 | Model | EP-0400 | EP-0700 |
| --- | --- | --- |
| Display Size | 4.2 inch | 7.5 inch |
| Use Case | Desk Reservations | Room Bookings |
| Battery Lifespan | 3 years | 3 years |
| Power Consumption | Ultra Low | Ultra Low |
| Mounting Options | Screws, adhesive tape, desktop stands | Screws, adhesive tape, desktop stands |
| Weight | Lightweight | Lightweight |
| Display Type | Paper-like | Paper-like |
| Viewing Angle | Wide | Wide |
Both models sport a three-year battery lifespan, which Qbic says is notable in the industry due to its energy efficiency, reducing the need for frequent maintenance. The EP series products also offer flexibility with their cord-free design, allowing companies to place their signage anywhere without being restricted by a power supply.
Additionally, the lightweight and adaptable nature of the EP-0400 and EP-0700 models allow for mounting on a variety of surfaces, including wood, glass, and concrete. Their versatility extends to mounting options, which include screws, adhesive tape, or desktop stands.
The paper-like displays are said to cause less eye strain than traditional displays., and coupled with a wide viewing angle, these features aim to improve readability and user comfort, making the process of checking availability and booking desks or rooms more convenient for employees.