Two news stories crossed my desk recently that perfectly illustrate the old saw "One Man's Gain Is Another's Man's Loss". The first was a summary in Media Play News of a report from Digital TV Research (UK) on the state of Streaming Video on Demand (SVOD) subscriptions. According to Simon Murray, Principal Analyst at Digital TV Research, SVOD revenues across 138 countries will reach $100 billion by 2025; twice the $50 billion recorded in 2019. And they're forecast to exceed $1 billion in 16 countries by 2025.

Not surprisingly, the United States remains the SVOD revenue leader, growing by nearly $18 billion between 2019 and 2025 to hit a total of $42 billion, even though its share of global SVOD revenues will fall from 49% to 42% in the same time period. Five years from now, the number of worldwide SVOD subscriptions will increase by 529 million to 1,170 million with China and the US accounting for 51% of the total.
Also, not surprisingly; Netflix, Disney+ and Amazon Prime Video combined will control half the world's SVOD subscriptions by 2025. Disney+ will be the biggest winner by adding 142 million subscribers to take its total to 172 million, while Netflix will add 91 million subscribers to total 263 million. Considering Disney's enormous stable that includes Pixar, Lucasfilm, and Marvel Studios, this is a pretty safe bet.
And how's this for a number to chew on: By 2025, one-third of the world's TV households will have at least one SVOD subscription; up from 25% at the end of 2019. That's pretty impressive growth for an industry that didn't even exist 15 years ago. Back then, we were still debating whether Blu-ray or HD DVD would become the winning optical disc format for sales and rentals of movies. Today, HD DVD is all but forgotten (although I still have a Toshiba player and about 17 unopened discs for it), while Blu-ray has been relegated to a minor player in the media consumption arena.
While Digital TV Research made no correlation in their forecasts between consumers forced to stay at home due to the pandemic and a rise in SVOD subscriptions, you can be sure there is a strong one – aided and abetted by all-time low prices for big screen UHDTVs at Wal-Mart, Best Buy, Costco, and Target. For less than a grand, you can put together a nice home theater centered around a 65-inch HDR Ultra HDTV, a surround sound bar, and your favorite sidecar streaming box or streaming stick.
Gains & Losses
As I said at the start; one man's gain is another man's loss. Movie theater chains have been hit particularly hard by the pandemic, with some states refusing to allow them to open. New York, a significant market, is one example (mindful of their severe outbreak this past spring). In other states, theaters that have been allowed to open at limited capacity have largely sat empty, thanks to continued fears among the general public of coronavirus spreading indoors.
Now, the parent company of Regal Cinemas (Cineworld) has decided to shut down all its theaters in the U.S. as studios keep postponing releases and audiences remain reluctant to return to the movies. According to a New York Times story, Cineworld announced that it would temporarily close its 663 theaters in the United States and Britain, laying off about 45,000 employees.
Concerned about dismal ticket sales, Hollywood studios are pushing back release dates until December or well into 2021. Wonder Woman 1984, Dune, Black Widow, and West Side Story were all eagerly anticipated, but no one can say for sure when they'll actually light up theater screens. The fact that Warner's big-budget summer tentpole Tenet, which had its premiere delayed until Labor Day, has done so poorly at the domestic box office has made all studios super-cautious.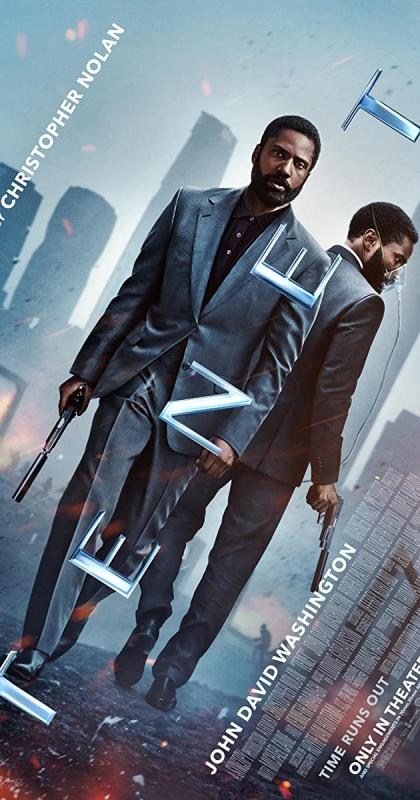 Tenet's poor performance has put Hollywood into a spin
Universal's very successful foray into direct-to-SVOD back in April with Trolls: World Tour earlier this year got everyone's attention, as the studio easily cleared $80 million in streaming and purchase revenues in just three weeks. Disney had much the same experience with Mulan: 29% of US households that subscribe to Disney+ purchased the film between September 4-12, according to 7Park Data. Their report assumed that the film was purchased by 9 million users and would have netted Disney $261 million that week.
It's all bad news for theater chains. According to the National Association of Theater Owners, if the industry does not receive any financial aid from Congress, 69 percent of the country's small and midsize movie theater companies will be forced to file for bankruptcy or close permanently. In the meantime, #3 US theater chain Cinemark continues to operate 264 theaters, while Alamo Drafthouse is keeping about 20 of its theaters lit up for now.
As for #1 chain AMC, consider this quote from Media Play News: "
AMC Theatres, which has re-opened about 75% of its domestic screens, reportedly has enough liquidity to continue operating about six months. That's because operating largely empty theaters is costing the chain about $115 million monthly in overhead expenses."
There have been numerous predictions over the years about the inevitable demise of movie theaters, but this time feels different. And there will be many shakeouts once the COVID-19 pandemic is over: Will studios decide to cut out the middleman and take more of the profits on selected movies? Will consumers prefer watching the latest tentpole flick on their bargain-priced 75-inch HDR Ultra HDTV (complete with Dolby Atmos soundbar) to shelling out $15 a pop for tickets ticket and paying for overpriced concessions in the local multiplex? Stay tuned… (PP)