Olympus Corporation is a company that Display Daily covered for its Eyetrek smartglasses, has introduced the Easysuite ES-IP system, an integrated medical procedure room solution now available in the U.S. market.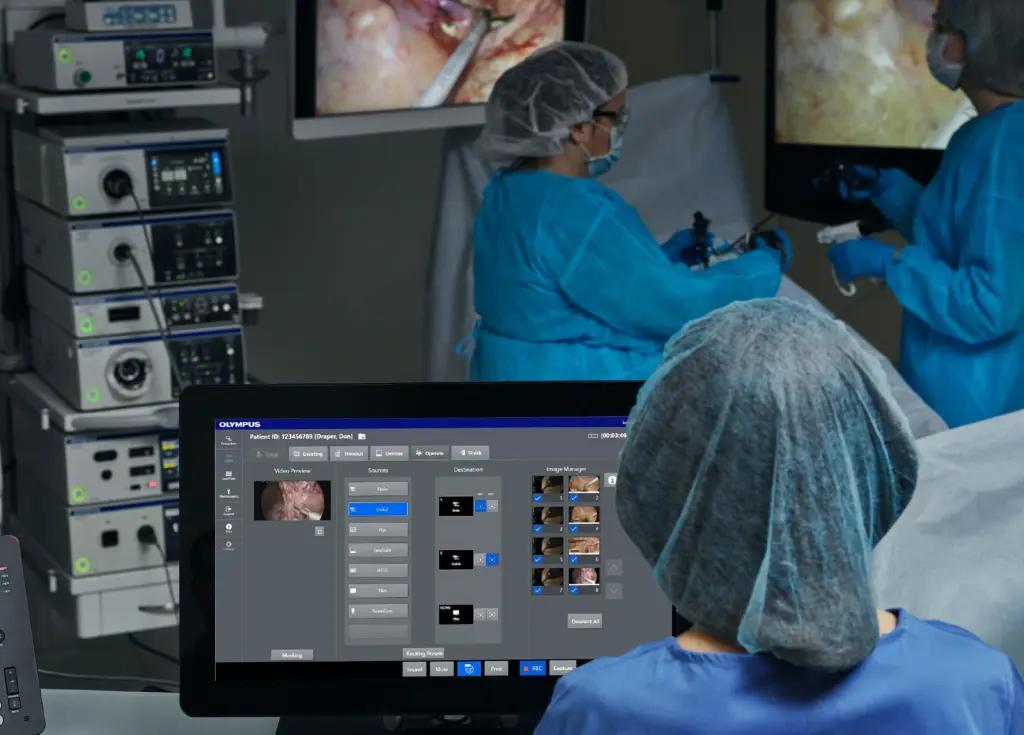 At the heart of the Easysuite ES-IP system lies the Olympus digital hub with the following features:
Digital hub to power current, potential future Olympus and third-party apps.
State-of-the-art audio-visual over internet protocol (AVoIP) system
Scalable and small footprint hardware to support growing customer needs.
Vendor neutral and designed to integrate past, present, and future devices.
Seamlessly integrate images and videos with the VaultStream server to many major EHR vendors, MIMPS/PACS and VNAs.
Flexible for multiple specialties and various types of medical procedures to help improve operational efficiencies.
4K video routing with IP-based fiber optic video switching.
Interoperability between medical devices enables clinicians to display and capture various visual sources such as live endoscope and vitals.
IT security including:

Windows 10 IoT Enterprise and Windows Software Update Service Capable.
A certificate-based architecture designed to secure connections between devices and rooms, refusing access to unknown devices.
Third-party penetration tested to check for exploitable vulnerabilities in devices and web applications.
Olympus has further strengthened the system by the strategic acquisition of Odin Vision, a cloud-based AI endoscopy startup. With the integration of Odin Vision's digital platform and AI algorithms, Olympus plans to collect and analyze procedural, clinical, and medical device data in real time. Leveraging this technology, Olympus aims to provide healthcare professionals with clinical and operational solutions that reduce administrative and cognitive burdens while enhancing overall operational efficiency.