TI has added two new DLP chips, the DLP470NE, which is a 0.47″ 1920 x 1080 DMD and the 0.48″ 1920 x 1200 DLP480RE. The chips have 5.4µm pixels and so fit alongside the DLP660TE 3840 x 2160 device which has a 0.66″ diagonal. The two new chips are designed for projectors with output of between 1,500 and 4,000 Ansi lumens.
The company also has corresponding display controllers (DLPC4422) and a power and motor driver to control a colour wheel (DLPA100).
Analyst Comment
A couple of months ago, TI published a guide to the use of the DLP in digital signage applications.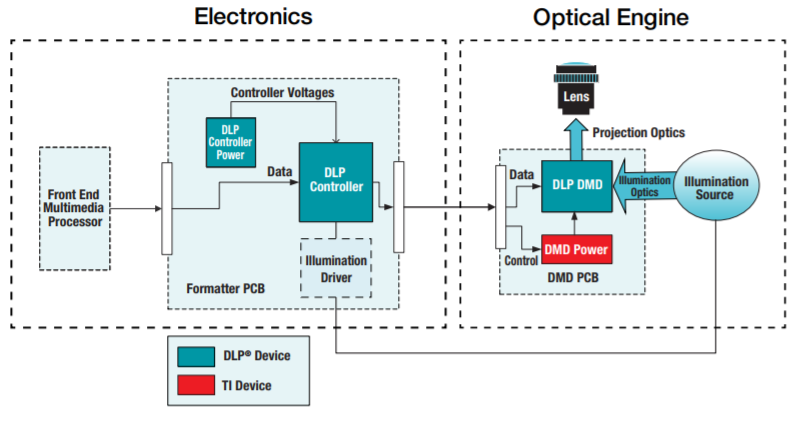 A typical DLP display block diagram