NEC Display Solutions Europe today revealed the winners of the 2016/17 Display Trends Forum EMEA Partner Awards ceremony, honouring the achievements of its channel partners over the past 12 months.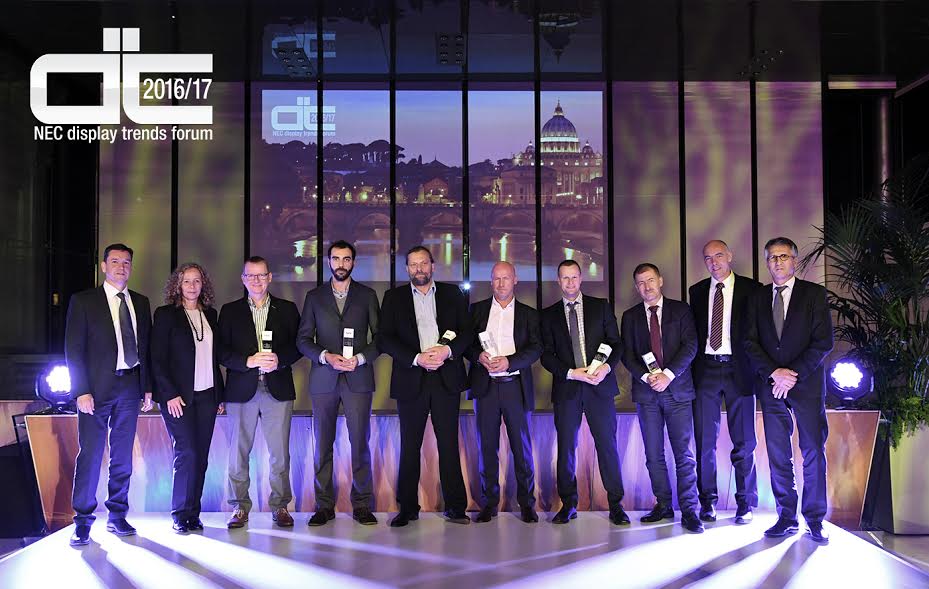 "Our partners play an essential role not only in delivering solutions to customers, but also recognising and educating about the opportunities that display technologies and visual solutions can enable," said Stefanie Corinth, Senior VP Marketing and Business Development at NEC Display Solutions Europe.
This year's NEC Display Trends Forum EMEA Partner Awards went to the following partners:
Highest Turnover Increase Partner, DELO Computer (Germany)
Widest Customer Breadth Partner, Esprinet (Italy)
Top Rental & Staging Partner, Vision Tools Distribution (Germany)
Best Installation Project Partner, Saville (United Kingdom)
Largest Desktop Partner, Perfect Displays (Poland)
Largest Large Format Display Partner, Viju (Norway)
"Once again our partner community has excelled in delivering growth, outstanding service and supporting a world-class EMEA distribution network for our customers. The Display Trends Forum Partner Awards recognise these exceptional achievements in a competitive marketplace. " said Bernd Eberhardt, President and CEO at NEC Display Solutions Europe.