Picoprojector maker, Aiptek, has a new AM500VT projector that is a complete Android system that produces HD images of up to 120″ with output of 500 ANSI lumens. The projector is supplied with a pointer stick that is detected by the projector and can be used as a pointer. The company showed us that it is developing a dual stylus version that will be available later. The dual version allows pinch and zoom. Target pricing is around €800 including VAT and the product should be available in June.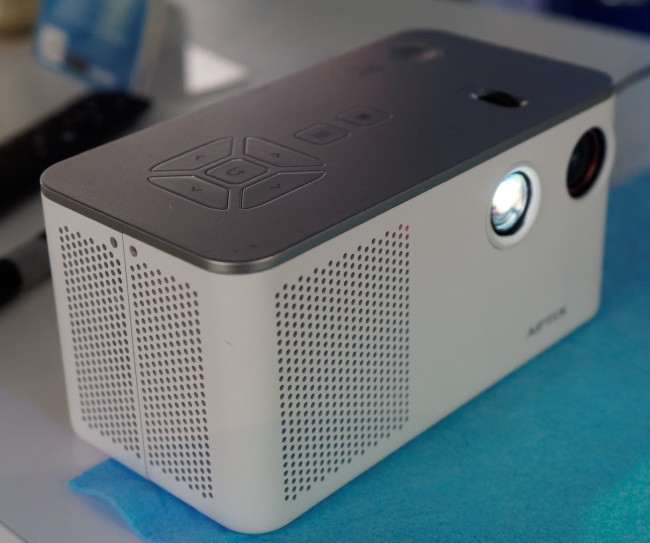 Aiptek's AM500VT has 500 Lumens and includes Android. Image:Meko
The Aiptek AM100 is a 100 lumen WVGA entry-level pico-projector that also supports Android as well as Wi-Fi connectivity. It can also play media directly from USB.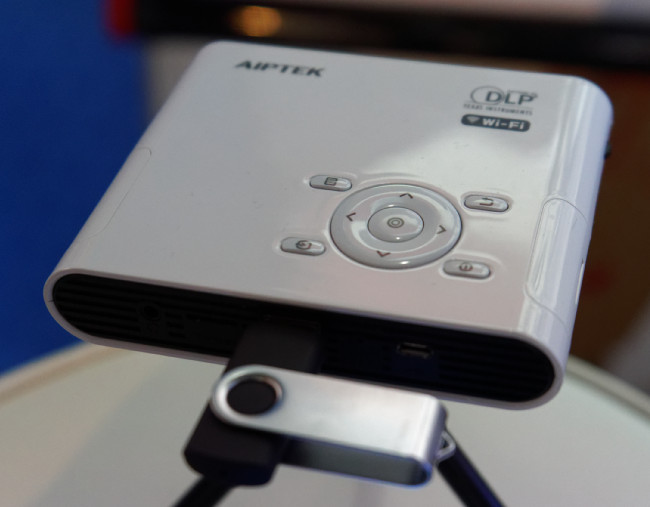 Aiptek's AM100 has 100 lumens of output and can play from USB. Image:Meko
Broadcast service company, Amino, was at the show to talk about its 'Move' cloud-based services for delivering OTT video and web services for content owners and broadcasters that want to provide SVOD or AVOD services. The company was highlighting the full range of services that it is supplying and that it is very flexible to fit around the needs of the client.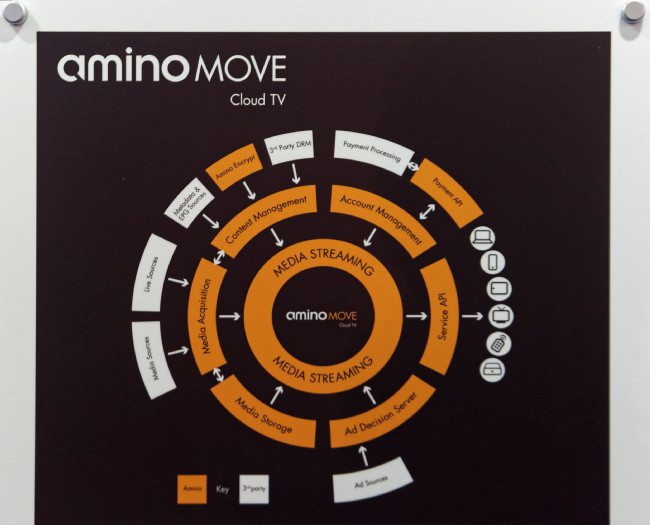 Amino's Move Services can support broadcasters. Image:Meko