Each year, the Motion Picture Association of America produces a report on the development of the cinema business, globally. Despite the increasing number of options for seeing content, the cinema remains a popular option with more than 75% of the US and Canadian population going to the cinema at least once in 2017.

Overall, box office receipts, globally, were up 5% to a new record high of $40.6 billion, although US revenue was 2% down at $11.1 billion, the same level as 2016. Youngsters also may love online content, but also go to the movies, with those between 12 and 17 going to the cinema an average of 4.9 times and those of 18-24 just below at 4.7 times. Attendance drops off with increasing age.

International growth in digital screens is increasing, while the US and Canada is broadly flat.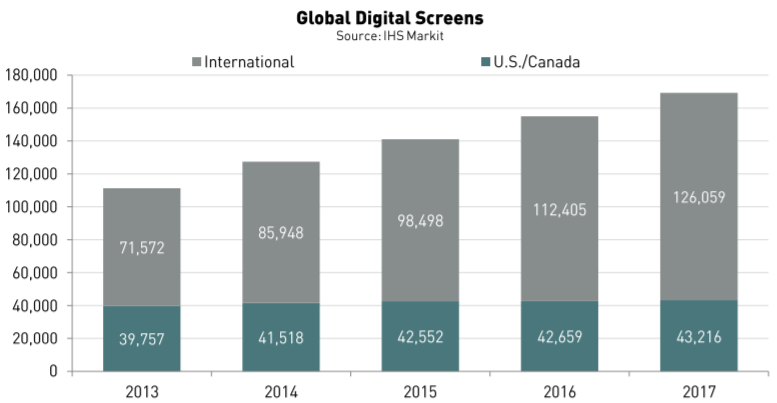 There are still a few analogue screens in APAC, but there are very few non-digital screens left outside.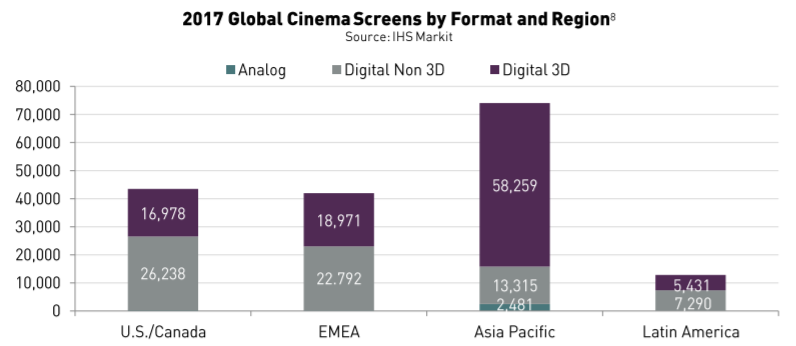 Digital has completely taken over the market in the US and went from 98% of all screens in the US to 99% and 89% of cinemas in the US have or more screens.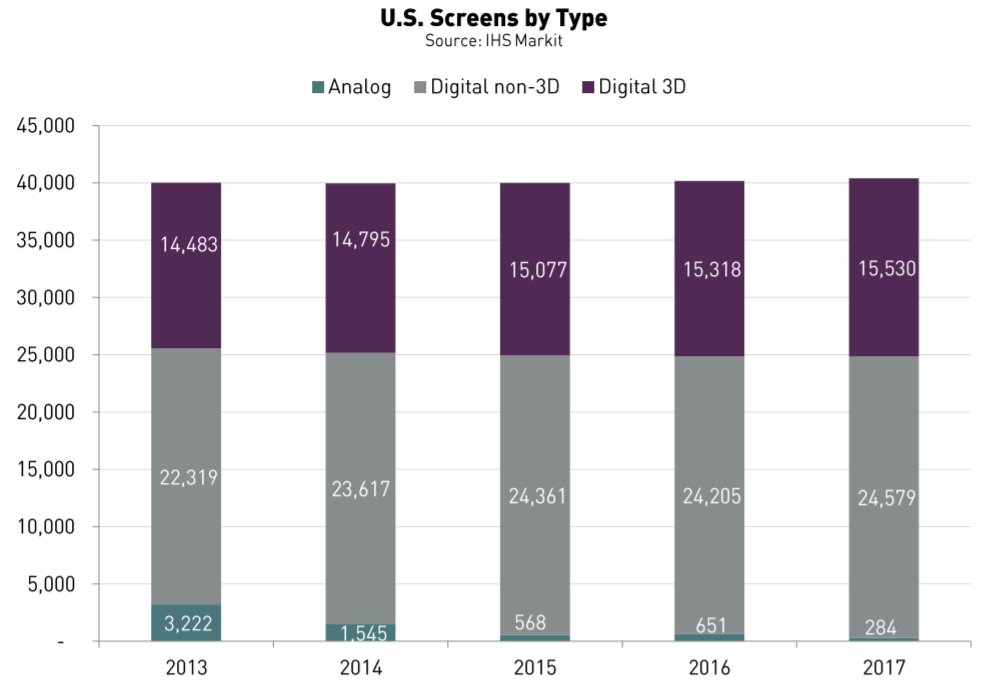 PLF screens were up in every region and overall the number was up 21% on 2016. The report quotes IHS Markit as expecting significant growth in this category for the next decade.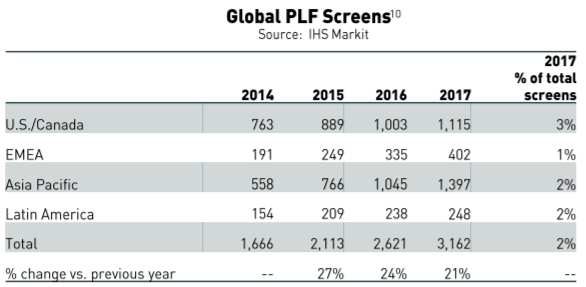 3D cinema has hit an eight-year low, according to the report. In 2017, 3D films made $1.3 billion, a revenue share of 12%, down from $2.2 billion and 21% share in 2010. The number of films made in 3D also dropped year-on-year in 2017, from 66 to 44. The number of 3D screens grew by 1% in the US and Canada and 4% in EMEA and overall, globally, 3D got to 59%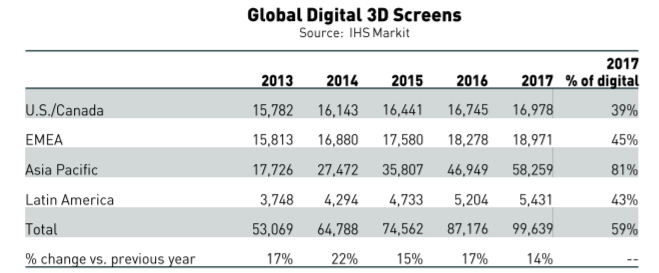 The report says that 3D still has its place in movie theatres. Last year, seven of the top 10 highest-grossing films and 18 of the top 25 were released in 3D. The report states that the format is still popular in Asia, where the ratio of 3D to non-3D screens is now 81%, compared to 39% in the US and Canada, and 3D also takes a decent share of ticket sales. However, in terms of home entertainment, the MPAA says that 3D is dead. Of course, most TV manufacturers phased 3D out of their product lines altogether over the last two years.
You can see the report in its entirety here.